Lidl launches affordable hair styling tools set to rival GHD and Dyson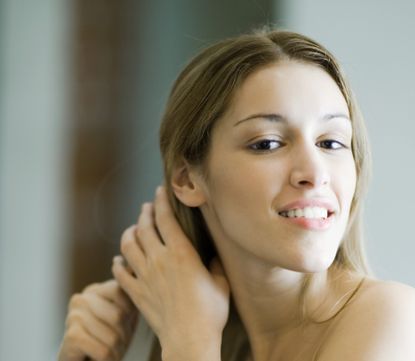 Bargain retailer Lidl is selling a variety of new hair styling tools- including a hair straightening brush - which could rival brands such as Dyson and GHD.
Everyone's favourite budget superstore is making hair styling more affordable with their new range, starting with prices as low as £9.99.
The hair straightening brush promises to not only straighten hair, but also add that all-important volume!
Considering a similar product from GHD costs over £100, we'd say it is definitely worth a try.
Lidl's hair straightening brush heats up very quickly, with an adjustable heat from 120 to 210 degrees Celsius. Lidl promises their new product will tame 'unruly hair in minutes'. Sounds good to us!
But if hair straightening is not what your hair desires don't worry because Lidl have released a number of other products for a variety of hairstyles.
The new multi-function hot air styler comes with six different attachments with each one drying and styling in one simple step. This tool would be ideal for beginners who are keen to try out different styles.
For only £11.99, you could have a different hairstyle for every day of the week. It's always nice to mix things up!
If you'd rather have something that can offer a more traditional blow dry, you might want to consider Lidl's 2,200W ionic hair dryer.
The hair dryer is a purse-friendly £9.99 and promises to leave hair silky smooth and frizz-free.
Once again, Lidl have taken costs into consideration with some of Dyson's hairdryers costing over £200.
All products are available in either black or pink and are available in stores now. But it's while stocks last so you better not miss these beauty bargains!
With similar more expensive hair styling tools proving very popular with customers, we are excited to try out these cheaper alternatives!
Our morning beauty regimes just got a whole lot easier! You can buy the hair straightening brush from here (opens in new tab).
So if you don't fancy a trip to the hair salon, you could nip to Lidl instead.