Introducing our exclusive new beauty club - woman&home Beauty Counter
Enjoy complimentary beauty products, curated for you with no subscriptions or fees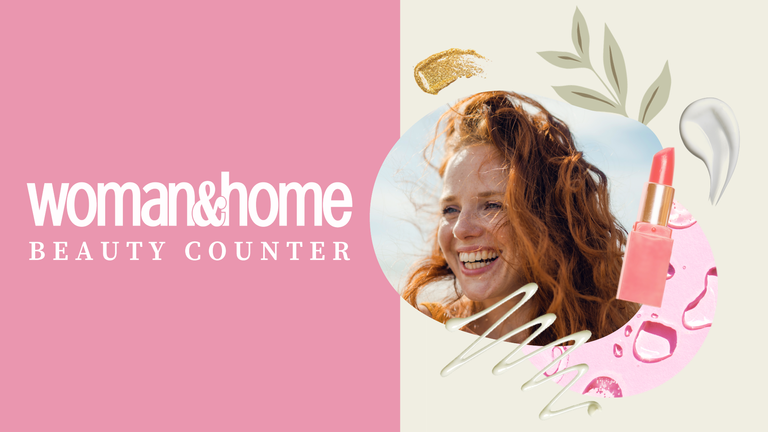 (Image credit: Future)
Join us at the launch of our new beauty sampling community to be in with a chance of receiving a sample of La Mer's Moisturizing Soft Cream. We have 1500 samples of this weightless, deeply revitalising moisturising cream to be given away.
For a beauty lover, there are few things more thrilling than opening a new product promising glowing skin or glossy hair. And we can't think of a better way to sample the best of the beauty industry than with our new, completely free, online club: Beauty Counter.
The woman&home Beauty Counter offers you the chance to receive complimentary beauty samples, curated for you by Woman & Home's in-house experts and delivered direct to your door. Every product you try will be tailored to your skin and hair type, beauty concerns and preferences. After testing you have the option to send us your feedback, so we can continue to refine and customise your beauty choices and ensure they are a perfect fit.
What's more, we have joined forces with luxury skincare brand La Mer for the launch of this exclusive beauty community. Sign up now to be in with a chance of receiving one of 1500 samples of La Mer's iconic moisturiser, The Moisturizing Soft Cream.
Then, in the coming months, we will offer a selection of exciting beauty brands for members to sample, as well as exclusive discounts and invitations handpicked for you by the woman&home team.
There are no subscriptions, no fees and it couldn't be simpler to join woman&home Beauty Counter. Here's how it works:
Tell us about yourself

Visit our woman&home Beauty Counter Hub to create your personalised profile. Tell us about your skin type, hair texture and beauty preferences, and our award-winning beauty team will curate product samples just for you.
Join us at launch to be in with a chance of sampling La Mer's Moisturizing Soft Cream. We have 1500 samples of this weightless, deeply revitalising moisturising cream to be given away.
Receive the products

Once you have been selected to review a product based on your beauty needs, samples will be delivered to your door so you can test and enjoy them in your own time.
Don't worry if you don't receive samples immediately, we are continuously restocking with new and exciting product launches. When we have one that works perfectly for you, we will be in touch.
Feedback and enhance
Let us know what you think of the products you have tried. Your feedback helps The Woman & Home Beauty Counter to grow smarter and keep making better selections for you.
As well as bespoke beauty samples, our woman&home Beauty Counter members will also receive exclusive product offers and tailored invitations from your favourite brands.
Find out more and join us now at the woman&home Beauty Counter
Happy sampling!
As woman&home's Beauty Channel Editor, Fiona Mckim has tried more beauty products than she's had hot dinners and nothing makes her happier than raving about a brilliant find on womanandhome.com or her instagram grid (@fionamckim if you like hair experiments and cute shih-tzus)

Fiona joined woman&home as Assistant Beauty Editor in 2013, working under industry legend Jo GB, who taught her everything she needed to know (clue: learn about ingredients and employ extreme cynicism).
In a previous life, Fiona studied journalism back home in bonnie Scotland and honed her skills as a features writer at publications including Junior and Prima Baby, with a brief and terrifying stint on the showbiz pages of a tabloid newspaper in between. She's a skincare fanatic who can't resist adding an extra step to her routine, adores fragrance, has fun with makeup and never turns down the chance to test a new hair tool. Basically, she loves it all.

When not slathering herself in self tan or peering at a tiny ingredients list on a moisturiser, you'll probably find Fiona enjoying something to do with food - cooking it, eating it, cajoling her friends into trekking across London to try a hyped pop-up in a dirty car park.
Come to think of it, the hot dinners and beauty products are probably about even.