Scientists issue warning over 'inadequate' official guidance at hairdressers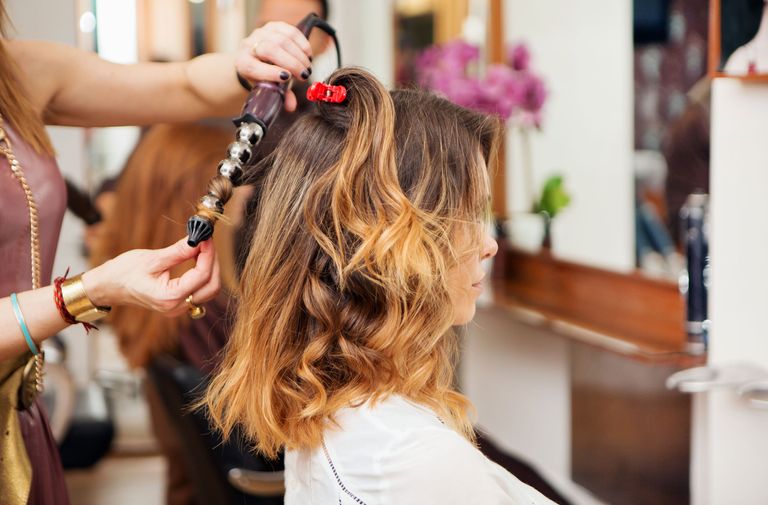 Scientists have issued a warning over 'inadequate' official guidance at hairdressers, asking the government to change current guidelines.
After months of no hair cuts or beauty treatments, plenty of Brits all over the country were excited see their hairdressers last month and finally get the bob hairstyle they'd been planning for weeks.
The reopening of hairdressers came with government-issued guidelines which stated that hairdressers are only required to wear a visor, and not a face mask.
But now scientists are urging the government to change their advice, as they claim the visors are not sufficient to minimise the spread of Covid-19 because they leave a significant gap for small airborne coronavirus droplets to pass.
According to The Telegraph, the concerns were raised at the New and Emerging Respiratory Virus Threats Advisory Group (Nervtag) and at a recent meeting of at least one sub-committee of the Scientific Advisory Group for Emergencies (Sage).
The government is now being urged to change the guidelines for barbers and hairdressers to wear masks or face coverings, with or without visors.
Prof Mark Wilcox, a professor of medical microbiology who attends Sage and two of its sub committees, said, "I don't think the guidance is correct and I don't understand why visors were chosen in preference to masks.
"We have, in several settings, discussed the issue of masks versus visors and I think it would be fair to say that I am not alone in these views. My colleagues both in those settings and in other settings share my views.
"I've not come across somebody who has said that visors are the best thing."
Dr Ben Killingley, a consultant in infectious diseases who sits on Nervtag, said, "I don't know where it came from, where someone decided that just wearing a visor for hairdressers alone would be enough. That doesn't make sense to me.
"A visor is primarily worn to protect workers from splashes. It does the same job as goggles, protecting the eyes. No healthcare worker would ever wear a visor without a mask."
The call for new measures comes as Swiss authorities also raised concerns about the use of visors alone. After an outbreak among staff at a hotel, it emerged that all of those who became infected wore plastic visors, while those wearing masks did not.
Mariana is the editor of My Imperfect Life. She has previously worked for lifestyle titles including GoodtoKnow covering all aspects of women's lifestyle - from beauty and fashion to wellness and travel.