Three surprising uses for dry shampoo you didn't know about
Dry shampoo is so much more than just a hair refresher...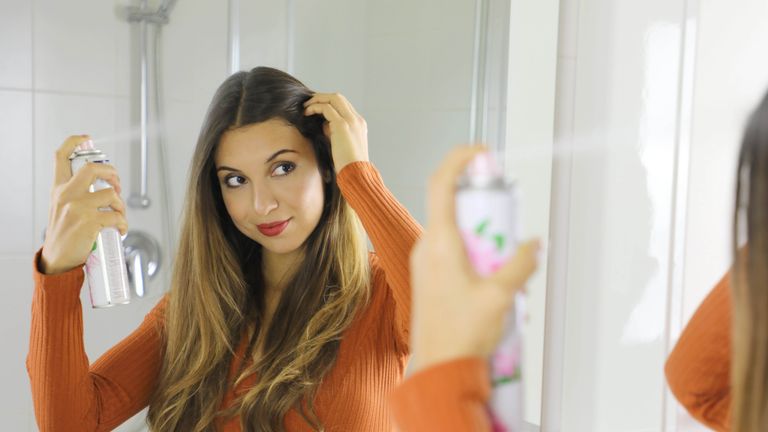 (Image credit: Sergio Monti / EyeEm via Getty Images)
Arguably one of the best beauty inventions of all time is dry shampoo – a miracle product in a can on hand to save the day when you don't have the time or energy to wash your hair.
In the last four weeks, haircare brand Moroccanoil has seen dry shampoo sales increase by a massive 183% – so we're clearly relying on it all the more despite spending significantly more time at home.
And although its primary use is to refresh greasy roots without having to jump in the shower and do a full-blown wash, it has several other styling benefits, too.
Intrigued? Below, Moroccanoil Educator Laura Bell has shared a few alternative uses for this wonder product.
More from woman&home:
1. To add volume
Think of dry shampoo as a 2-in-1 cleanser and styling product, as it can also add lift to limp and lifeless strands. "When massaged with fingertips into the roots, it helps with volume and lift creating full-bodied and healthy looking hair. This makes it a great styling product as it adds texture whilst also working in its traditional sense by absorbing oil."
2. To conceal roots
One that's specific to the brand, Morocannoil's dry shampoos are tinted to suit light and dark hair colors – so it won't leave telltale white streaks if you have dark hair.
"It works really well as a root concealer to cover greys and light roots in dark hair and to brighten up darker roots in blonde hairs. This makes it the perfect product to tide you over between salon visits and create the illusion of fresher color."
3. As a preventative measure
Got hair that gets greasy very easily with movement? Dry shampoo can be used as a preventative measure before bed or exercise. "This allows the dry shampoo to act as a barrier between the hair and the greasy effect that both working out and moving/sweating in your sleep can cause."
Who knew dry shampoo had so many different uses? We love a multipurpose beauty buy!