You should never put these things on your face, according to this doctor
Are you guilty of applying any of these in your skincare routine?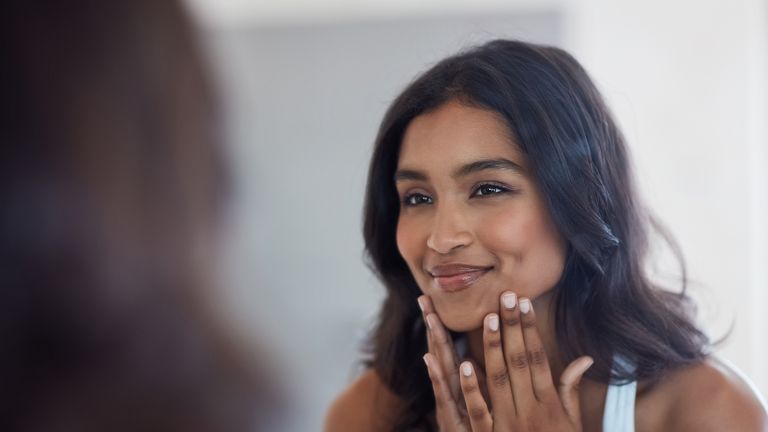 (Image credit: PeopleImages via Getty Images)
When it comes to skincare, doctors and dermatologists are easily some of the most trustworthy sources when it comes to what you should and shouldn't use on your face.
As qualified health experts who have studied the skin extensively, they are the go-to for skin conditions such as rosacea or menopausal acne, and know exactly what will help and hinder your complexion in terms of ingredients.
Intrigued? Keep reading for the list of the six things you should never use on your face, according to Dr Kemi Fabusiwa. "You should never – and I mean ever – put [these] on your face," she says in the Instagram clip preceding her four-minute YouTube video.
More from woman&home:
Things you should never put on your face
"The first thing is plant oils such as coconut oil, avocado oil, olive oil. They should never be applied directly to your face," Dr Fabusiwa explains. "That's because they are highly comedogenic, which means they clog your pores."
Next on the list is good old-fashioned bar soap. "When you use bar soap, what happens is it leaves a mineral residue on your skin after each use. These minerals can build up over time and irritate your skin.
"Soap also contains sodium lauryl sulphate, which is what makes it foam up and lather so nicely. That lathering however leaves your skin really stripped of all its essential oils. As well as this, soap takes your skin's pH out of balance, switching it from acidic to alkaline. Alkaline conditions aren't the best for skin health and it also prevents some of your skincare products from working properly."
Thirdly is bathroom cabinet staple Vaseline. "When I was younger, my mum used to put Vaseline on my face all the time. I love you, mum, but you were wrong for that! Vaseline comes from petroleum jelly and it's extremely thick, what we call an occlusive," Dr Fabusiwa explains.
"Studies show that using it directly on your skin very quickly leads to the development of acne. Of course, you can use it on your lips or really dry areas of skin like your elbows and your heels, but avoid using it on your face altogether."
Body lotions are called body lotions for a reason. "The skin on our bodies is a lot thicker, which is why we can use thick creams and body butters on our body, but we should never use them on our face, which is thinner skin," our doctor stresses. "That's because it very quickly clogs up our pores and leads to blocked pores and acne prone skin."
Next on our doctor's list to avoid is fragrance, which is often used to improve the overall experience of some skincare products. "We know that these fragrances can lead to irritation, redness, burning, stinging, hypersensitivity and dermatitis," our doctor explains. "Even natural fragrances from fruit and flower extracts can still irritate the skin."
And finally, last on the list of skincare no-nos is kitchen ingredients. "Put the lemon down and back away! Using raw lemon, garlic, honey, tumeric can actually lead to irritation, stinging, hyperpigmentation, hypopigmentation. Sometimes the acidity of raw lemon can actually lead to burning and scarring."
Duly noted!