These are the beauty treatments replacing cosmetic surgery in 2020
Will you get any of these done next year?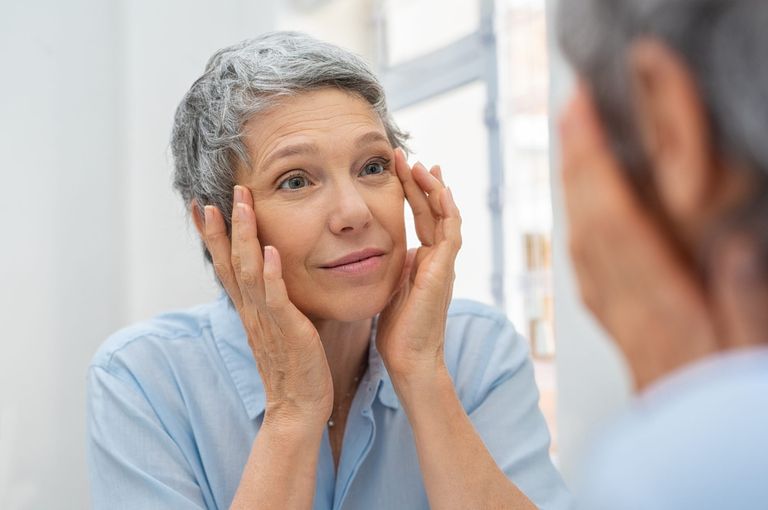 With 2019 drawing to a close a brand new year on the horizon, so are tonnes more beauty and cosmetic trends.
While for years the seemingly best way to achieve the top standards in the world of looking good was to go under the knife for a painful procedure, things are different these days.
According to some of the UK's top industry professionals, 2020 is set to be the year Brits ditch surgery in favour of quicker (albeit slightly bizarre) treatments designed to lift, plump and smooth.
When it comes to keeping aging at bay, nourishing skin and revamping the face, a surge in non-surgical treatments is taking place, with invasive surgery getting kicked to the kerb, according to Dr Awais Qureshi, from Elixir Cosmetics in London.
The cosmetic expert explains, "The general feeling within the industry is that 2020 will see a further rise in non surgical 'tweakments' when it comes to skin rejuvenation and anti-ageing. I think many savvier patients see cosmetic surgery as an unnecessary and out dated option."
So what are the speedy and simple alternatives that are going to take 2020's beauty scene by storm?
Thread Face Lifts
According to Dr Qureshi, thread face lifts are on the cards.
READ MORE: The top ten bestselling fragrances of 2019 have been revealed (opens in new tab)
"Patients looking for an alternative to the mini facelift are now more commonly considering skin rejuvenation in the form of thread lift treatments combined with bespoke injectables to avoid surgery," she explained.
"Unlike invasive surgery to lift the skin and muscles of the face, the non surgical technique uses collagen-boosting strings to provide the anti-ageing solution they've been looking for. Add in the volumising effects of advanced dermal fillers and you've got the visual effect of a facelift without having to undergo a risky procedure."
Oxygenating Facials
Dr Smith from ME Clinic in Cardiff claims that Oxygenating facials will continue to get more popular too.
"It's the ultimate facial treatment for achieving a younger, fresher and naturally better-looking skin. It offers a unique three-in-one energy-assisted facialthat works both on the outside and the inside of the skin, combining clinically proven treatments that encourage the natural skin renewal and replenishment processes," she says.
"We've already got bookings for next year so we're pretty sure this will be one of our hero treatments for 2020. Results are instant too."
"Snatched" Jawlines
Moving on from makeup contouring, the rise in patients asking for a "snatched jawline" is set to continue.
"We've seen a shift in enquiries recently, with women requesting more information about non surgical jaw refinement treatments and less about things like cheek fillers, which were massively popular last year," says Dr Qureshi.
"We call this a snatched jawline – where the jaw looks quite angular and noticeably contoured. It's possible to achieve with fillers. The result is a slimmer jawline and a softer 'heart-shaped' face overall."
Bum Lifts
For years we've been told the secret to the perfect bottom is hitting the gym to build our glutes and to reduce fat with a healthy diet and regular exercise.
While those things are important for overall health Dr Smith thinks patients will be achieving their dream bums next year by combining science and deep massage.
"A combination of trilipo radiofrequency and dynamic muscle activation can build muscle as well as reducing fat. With more patients than ever seeking non invasive solutions to bum shaping, an LP Butt Lift – that combines both with advanced deep massage techniques - looks set to replace dangerous surgical procedures we've read about in the news, such as fat transfer."