The No7 Beauty Advent Calendar 2019 hits stores TODAY - and it's set to sell out quickly!
Ready, set, go!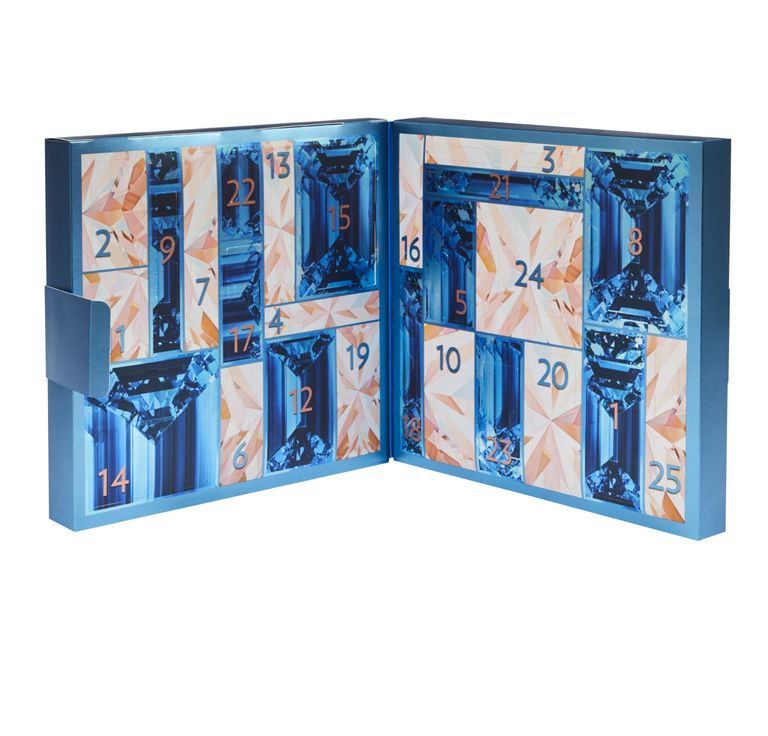 The No7 Beauty Advent Calendar 2019 is now available to buy online and in stores.
Now Christmas is fast approaching, savvy beauty fans are already queuing up to get their hands on the most coveted advent calendars.
Following the recent unveiling of several popular beauty advent calendars, Boots No7 is the next to tantalise shoppers with their 2019 advent calendar that will feature 24 No7 products behind every window.
But if you have your eyes on it and aren't among one of the 226K shoppers who signed up for the wait list, you'll want to get to a Boots ASAP.
Boots have confirmed to HELLO! magazine that since arriving online on October 23, they have sold 3 calendars every second so they won't be there for long!
The success is set to mimic previous years - in 2018, it racked up a huge waiting list of 87,000 people just over a week before its launch and sold out in three days. In 2017, a whopping 100,000 people joined the waiting list.
MORE: An edit of the best anti-ageing Boots No7 products, as chosen by our beauty editor
SHOP NOW: No7 Beauty Advent Calendar 2019, £42, Boots
MORE: New Boots No7 serum proven to knock five years off sells one every two seconds
The advent calendar's popularity is unsurprising, given it's priced at only £42 but contains £173.50 worth of goodies.
The brand has now revealed the contents of the calendar, and we're loving the bargains. It includes the following:
No7 Stay PerfectTM Amazing Eyes Pencil Black No7 Intense Volume Mascara Black No7 Precision Lips Pencil Nude No7 Skin Illuminator Nude No7 Stay Precise Felt Tip Eyeliner Black No7 Airbrush Away Primer No7 Protect & Perfect Intense ADVANCED Day Cream No7 Protect & Perfect Intense ADVANCED Night Cream No7 Protect & Perfect Intense ADVANCED Serum No7 Protect & Perfect Intense ADVANCED Eye Cream No7 Instant Results Revitalising Hydrogel Eye Masks No7 High Shine Lip Gloss Naturally Nude No7 Gel Finish Nail Colour Midnight No7 Powder Blusher Damson Mist No7 Lash Impact TM Lash Serum Voucher No7 Nourishing Nail & Cuticle Care No7 Radiant Results Revitalising Cleansing Wipes No7 Laboratories LINE CORRECTING Booster Serum No7 Instant Results Revitalising Peel-Off Mask No7 Radiant Results Revitalising Daily Face Polish No7 High Shine Lip Crayon No7 Slanted Tweezers No7 Flawless Finish Blending Sponge No7 Stay PerfectTM Eye Shadow Voucher
Sounds good, doesn't it? Now on your places, set, go!
Will you be hoping to get the coveted advent calendar? Head over to our Facebook page and let us know!