10 awkward spa moments all spa-goers will recognise
Spa life, we've missed you!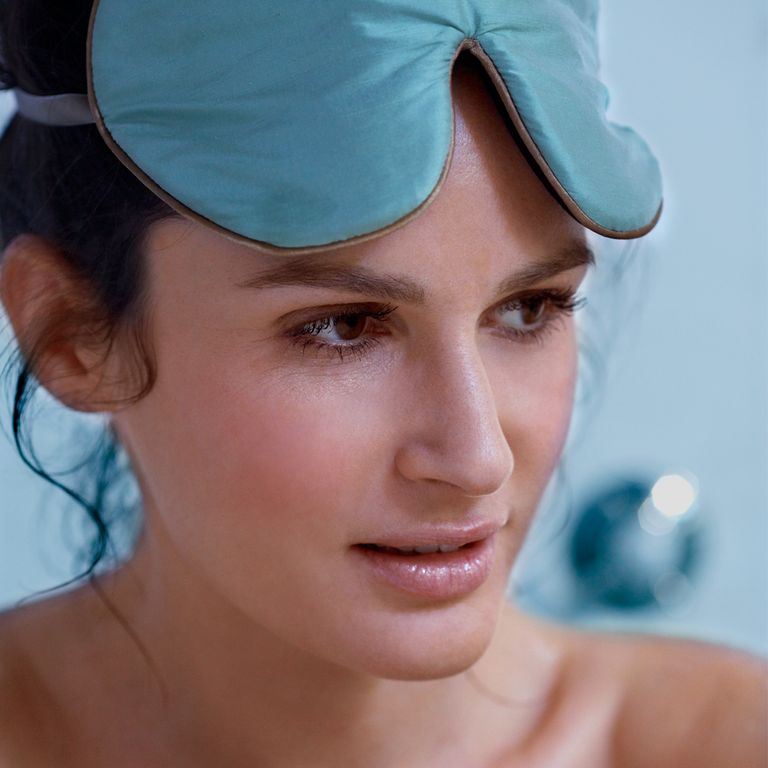 Spas have opened again - much to our delight!
And as we get ready for the return of the weekend retreat, have a chuckle at some of these typical spa moments. Get planning that spa break with our amazing spa deals...
The music
We all have different concepts of relaxing music, and never is this more clear than when your mid-treatment zen is shattered by an exuberant pan pipe solo that even Phil Collins would deem 'a bit much'. Still, it could be worse, as one W&H staffer recently discovered while enduring 60 minutes of yodeling during an Austrian massage.
The mystique
There aren't any situations in which the phrase "I'm going to cleanse your aura with a lacquered goat horn" wouldn't make us snort with laughter - and that includes during a facial.
MORE:When can massage therapists work again? The latest news
Spas and alternative therapies go together like Mystic Meg and her crystal ball, but some of the more 'out there' practices still leave us feeling more "umm?" than "ohm"
The paper pants
Enough said. Just remember to put them on the right way round, it's all you can do to salvage a little dignity from the situation.
The fuzz
Your massage therapist is a professional. She's seen it all in her time and does not judge you based on your body or grooming habits. That said, the realisation that you haven't depilated in months and working against the grain of the resulting leg foliage probably feels like stroking a doormat could destroy your chi somewhat.
The lunch
You're probably with friends, you're possibly celebrating, and you'redefinitely looking to indulge yourself. To us, this means wine or cake (ideally both) and yet everyone around you seems satisfied with a sliver of quiche, hot water and lemon. Hmmm.
We say feel no guilt, order your bubbles and black forest gateau anyway. Those aren't judgmental glances from your fellow diners, they're envious stares.
The couple's treatment
You can see why your sister thought it was a lovely gift, but the reality of sharing a treatment room with your other half and facing the horror of matching paper pants (see above) is just plain weird. As for etiquette - should you chat about your day? Make eye contact?
Or, as one W&H staffer pondered as she was left alone in a bath for 20 minutes with her (gay) male friend, are you expected to get up to something else entirely? Shudder.
The feet
Have you ever heard a woman say she loves her feet? Thought not. Putting your unloved hooves in the hands of a professional is the best thing you can do for them, but that doesn't stop us feeling mighty uncomfortable about what bad nick they're in.
MORE:The best spa deals now that health spas have reopened in the UK
A member of the W&H team still cringes about the time a therapist had to use so much force on her dry heels, she accidentally smacked herself in the face with the foot file. She left a generous tip and never returned.
The post-facial panda
It doesn't matter how many ways you face is cleansed, scrubbed and buffed during a facial, you will still end up in the relaxation room, herbal tea in hand with half of that morning's mascara on your cheeks. It will remain there until your friend sees you and howls with laughter.
The water
We've been told to "take plenty of water", so why is the only source doling out rations that would leave a guinea pig wanting more? Cue five trips to the cooler per hour, frenziedly trying to knock back paper cones of brain-freezingly cold H2O with an impatient queue forming behind.
The many moods of massage
Massages can vary wildly from spa to spa, which means all sorts of awkward things can happen in the course of 90 minutes!
A selection from team W&H includes grunting male masseurs, strange bodily noises - my stomach ALWAYS rumbles mid treatment - giggling therapists, overdeveloped reflexes making legs and arms lash out when touched and a strictly enforced 'no knickers' rule in a busy Budapest spa while on a trip with colleagues.