Spring blossom isn't just a pretty sight in Japan - it's a national obsession. Every March and April, the entire country ventures outside to see the pink and white blooms - a symbol of new life - with picnics, parties, and festivals.
You won't just find cherry blossom (sakura) on the trees: it's in snacks, on souvenirs, and even sprinkled on Starbucks. The arrival of the blooms is forecast on television: a petal-by-petal analysis of the new season's arrival!
Here are some of the best places to see Japanese cherry blossom - and do a little hanami ('flower-watching') for yourself.
1.Takashima Castle in Suwa, Nagano (left)
2. Cherry blossoms at Kawamata, in Fukushima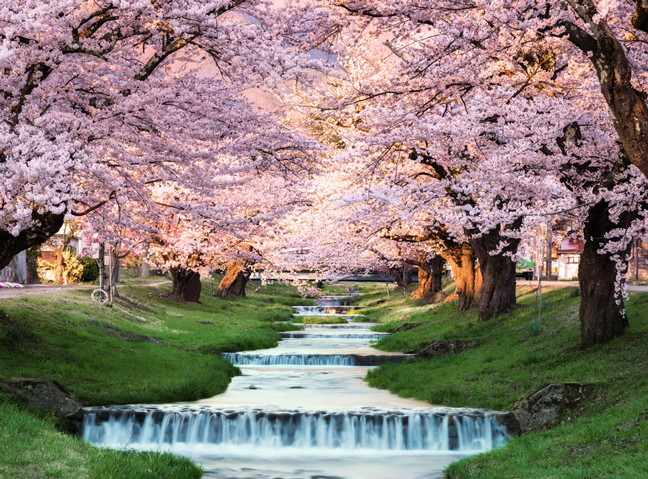 3. Sakura at Chureito Pagoda, overlooking Mount Fuji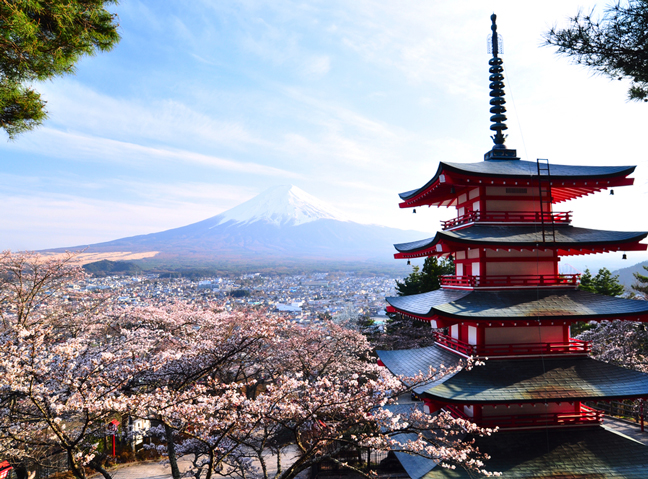 4. People take part in hanami ('flower-watching') picnics, under the blooms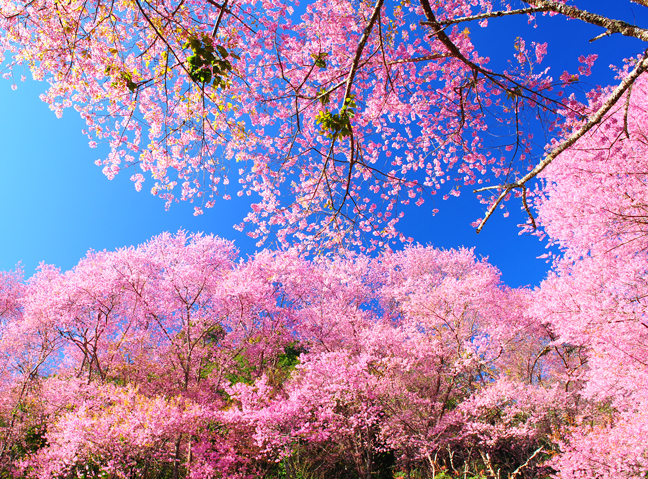 Want to see Japan's cherry blossom for yourself? Join our Ultimate Tour of Japanese Cherry Blossom - a spectacular 9-day holiday which transports you to all the best blossom spots, plus a night in a traditional Ryokan, traditional tea ceremony, a trip on the Bullet Train - and much more... See the details
5. Just after sakura season, millions of pink Shibazakura flowers carpet the base of Mt. Fuji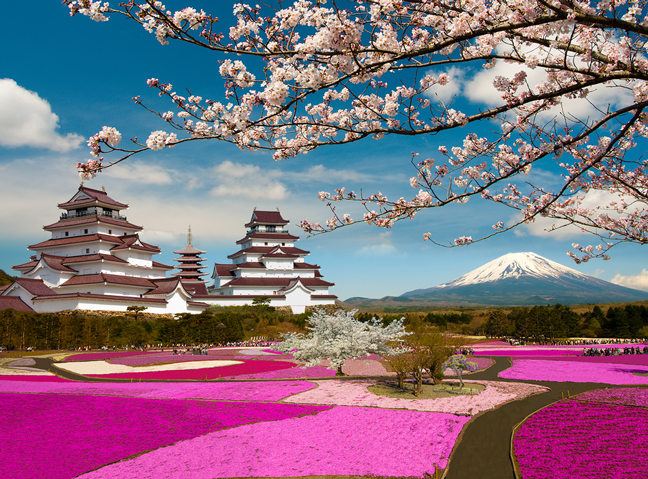 6. The blooms last only a week before falling from the trees
7. Cherry blossom frames the peak of Mount Fuji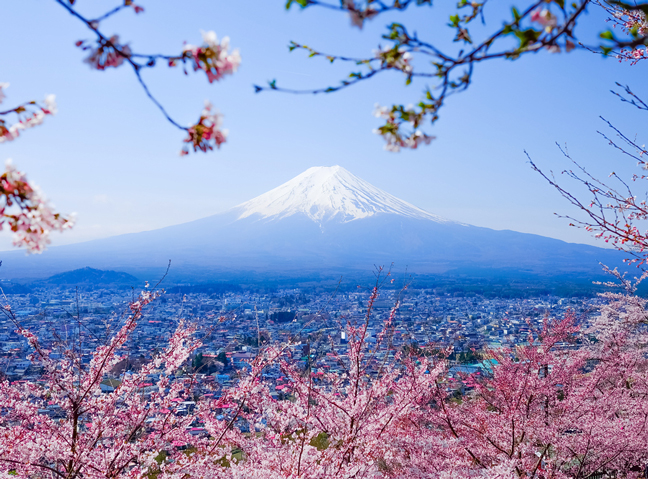 8. Blossom lines the moat of Chidorigafuchi Imperial Palace, Tokyo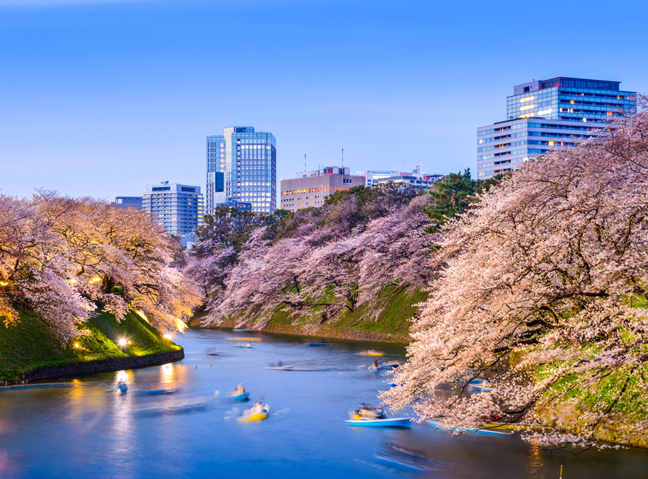 9. In Tokyo, the blooms are lit up at night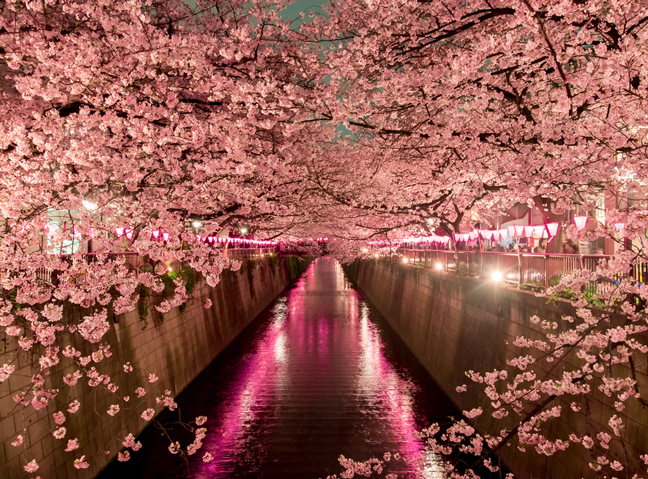 10. Himeji Castle in Hyōgo
11. A mound of 'pink moss' in Yamanashi mirrors Fuji's iconic shape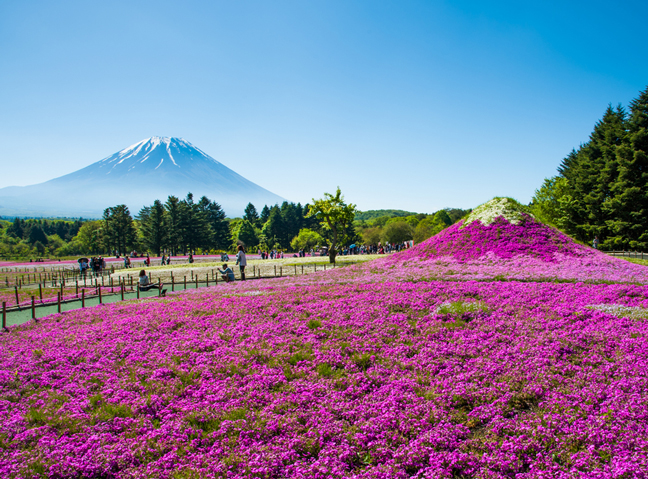 12. Tokyo's skyline peeps over the Japanese cherry blossom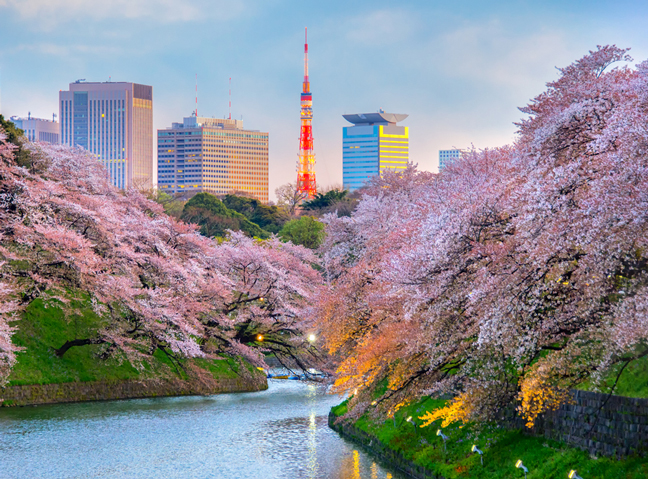 13. Matsumoto Castle, one of the 'National Treasures of Japan'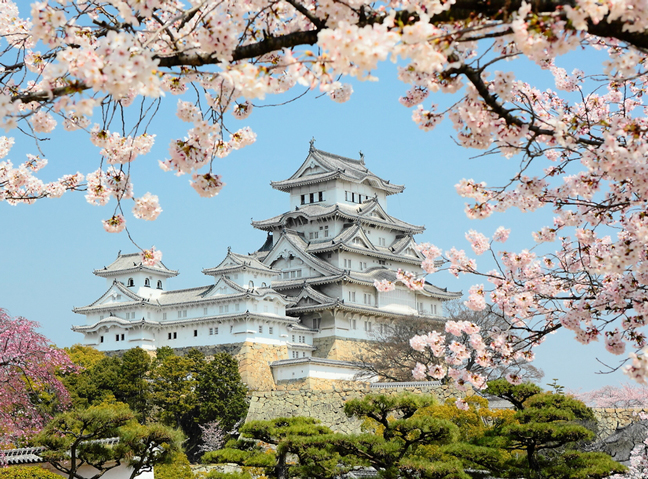 All photos from Shutterstock, unless otherwise credited.