Couscous Recipes
Couscous recipes are a Middle Eastern favourite, and with our huge selection of recipes to choose from, they will soon become a favourite in your household too!
If you've never cooked with couscous before, fret not. Couscous is essentially just semolina granules which you steam and serve up with meat and vegetables. Most often it's lamb or chicken that couscous accompanies, so for a really authentic North-African dish, why not try our sumac-spiced lamb kebabs with couscous. Alternatively, our lamb fillet with chickpea and pomegranate couscous and harissa dressing is also delightful, as is our coriander chicken with pomegranate and almond couscous.
Couscous also makes a great accompaniment to a hearty tagine or casserole, so you could give it a go with our lamb tagine or lamb and prune casserole. It makes a nice change from rice, which for one takes a lot longer to cook and secondly it's got a multitude of health benefits that rice doesn't have. For example, it contains plenty of potassium, which regulates blood pressure as well as protein.
Not all couscous dishes are meat-based though. We have a wide range of fish or vegetarian couscous recipes that you can try. Smoked haddock carpaccio with quinoa, couscous and bulgur wheat is a great summer time recipe as there's plenty of zing from the lime and a kick from the chilli. The coconut milk adds extra creaminess too.
If you want to stay away from meat then you should try our giant couscous, courgette and rocket with halloumi for a really delightful and filling salad recipe that's ideal for a light supper.
Couscous can quickly become a new weekly menu staple – it's so quick to cook and can be combined with such a wide variety with ingredients, it makes for a great healthy lunch or a light supper – whatever you prefer, we've got a couscous recipe solution for you.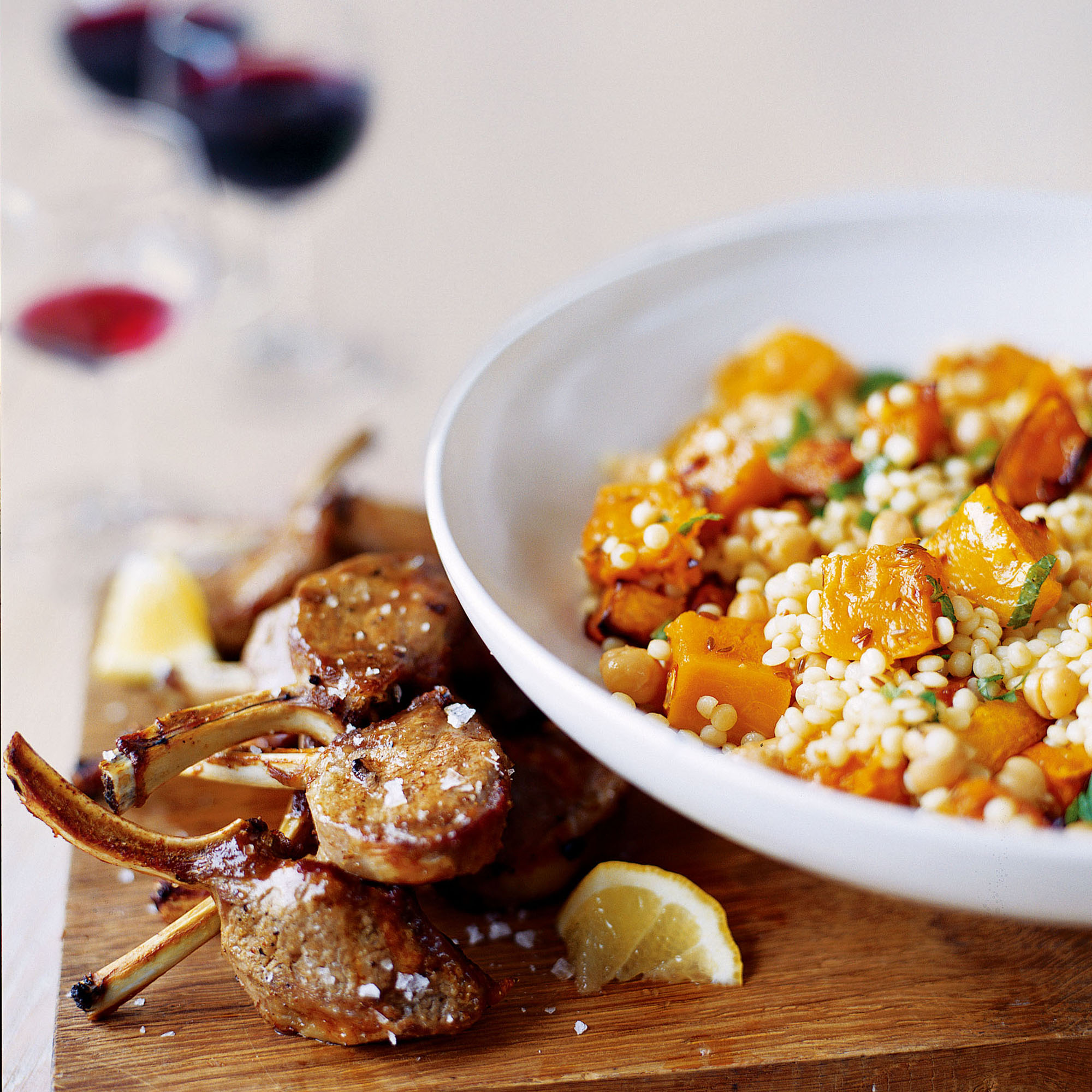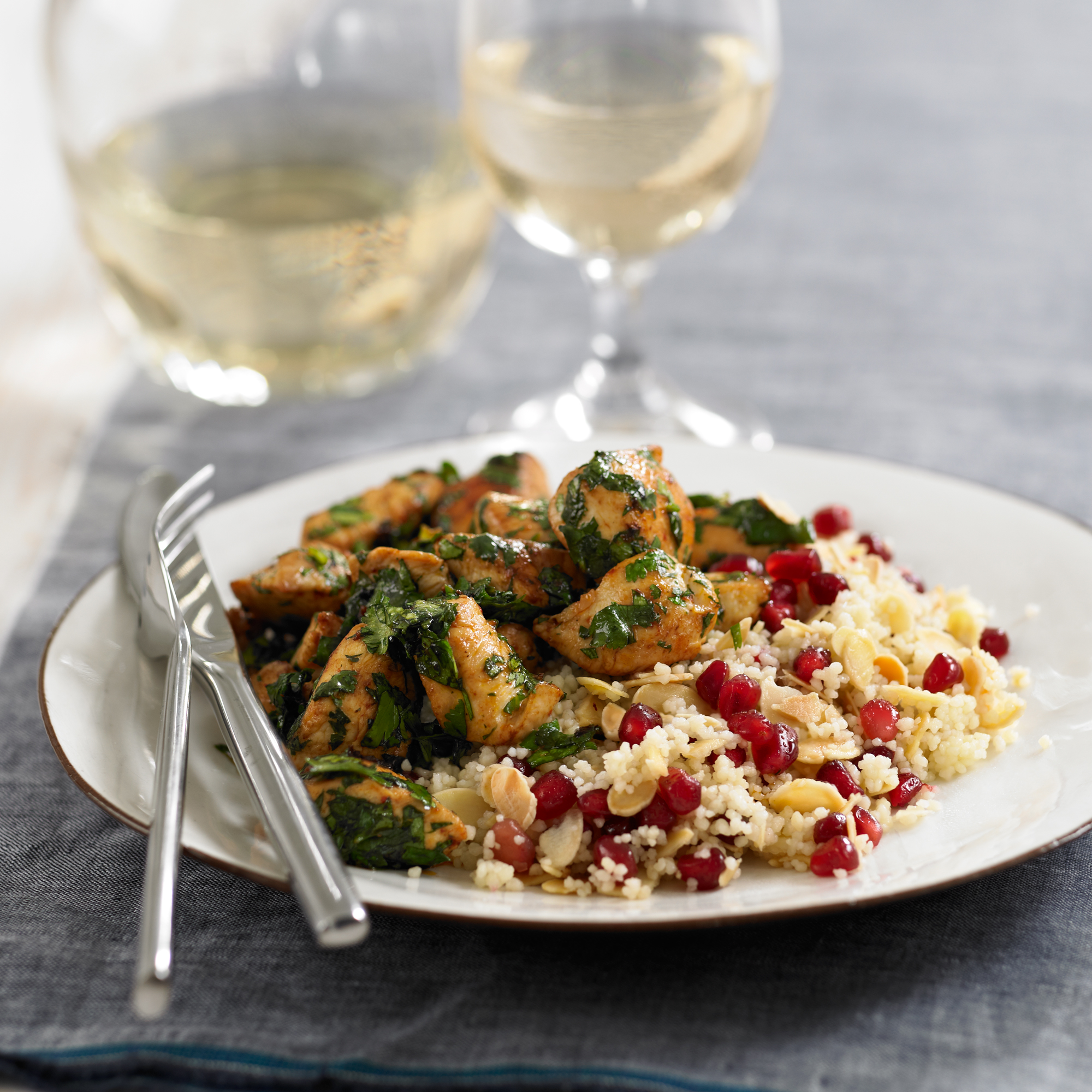 Discover new ways to cook couscous with our collection of delicious, easy recipes. A great vegetarian dish that will be loved by all, this
giant couscous with roasted squash and chickpeas recipe
is easy to prepare ahead and ideal for sharing with friends. The giant couscous - also known as Israeli couscous - makes a fantastic salad with bite and texture.
Click through to see more couscous recipes...
Delicious Couscous recipes