Casserole Recipes
says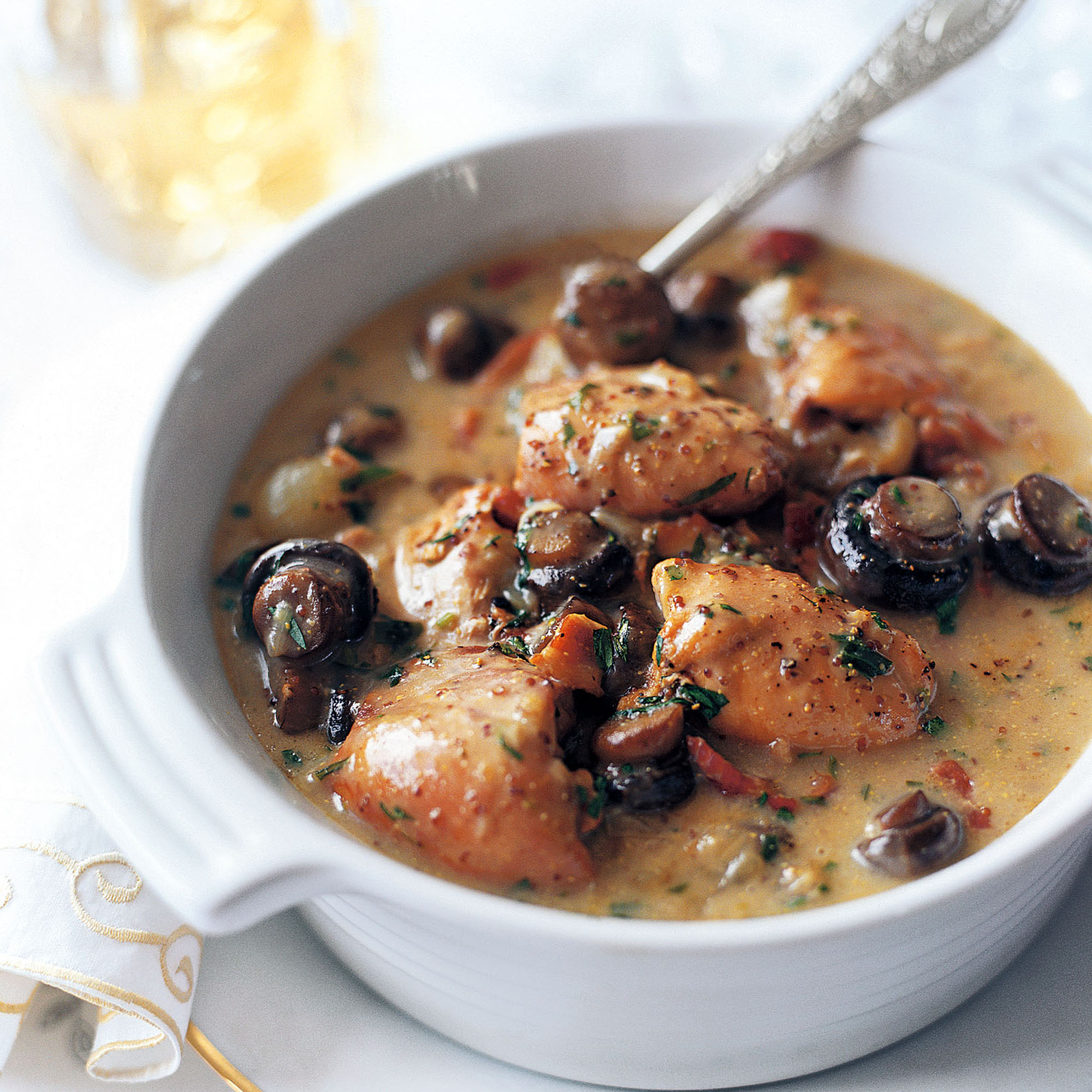 A comforting casserole is unrivalled in flavour and the ideal recipe to enjoy on a cold winter's evening. Our favourite casserole recipes like our chicken casserole or our venison casserole need just a little preparation, so you can relax and enjoy your evening as all the flavours come together in one pot.
Whether you prefer lamb, chicken, pork, beef or even a fish stew, after a few hours the meat melts down so it's incredibly tender and it's become infused with the flavour of the stock and veg you've used. Our cod, chorizo and chickpea casserole is the perfect example for this, as cod is usually quite a bland fish, but cooked in this way it absorbs all the flavours of the sauce and becomes deliciously rich.
Our chicken and tarragon casserole is perfect for feeding a crowd, so it's great for when you're expecting a tableful of hungry guests and because it's made with thigh meat which is slightly fattier than breast, it will felt in your mouth! If you want to try something a little different then our venison casserole is ideal as it's a meat that's often overlooked and it can be a real treat. But sometimes you just can't beat a classic, like our beef in ale casserole with mushrooms. It's so rich in flavour, this will easily become your favourite recipe.
The general rule of thumb with cassroles is the longer you leave it, the better it becomes so once you've done the prep you just need to leave it to bubble away for a few hours. Also, if you're expecting more people than the recipe caters for, then simply scale up slightly and you'll have plenty to go round.
Whichever your preferred meat is, we've got some superb casserole recipes for you to choose from that are low-fuss but packed full of delicious, melt-in-the-mouth meat!
Delicious Casserole recipes
Casserole recipe collections
One pot recipes full of flavours but with less washing up, including braised chicken, delicious duck and bean stew and one pot fish pie
Casserole recipes to share including venison casserole, Normandy pork casserole and creamy chicken and tarragon casserole.