If you can't wait for Great British Bake Off 2017 news then you're in luck, we have some pretty exciting information to share with you.

Last year we learned that the hit show will move from its home on BBC to Channel 4 this year, with plenty of changes in the judging line up too.

While it was initially thought that the next instalment of The Great British Bake Off wouldn't air until 2018, thanks to a clause in the contract with the BBC that would force the show's new home Channel 4 to wait until 2018 to put out a new series.

But now, it seems as though the BBC has decided to waive the clause in the contract, according to the Radio Times.

In fact, Channel 4 has now confirmed that a new series will be broadcast this year, the BBC has reported.

A BBC spokesperson told the Radio Times that it would not 'use its hold back clause against C4 and Love Productions in relation to Bake Off and its associate shows.'

The spokesperson added: 'We wish the programme well for the future and look forward to seeing who is cast on the show. The BBC is proud of the part it has played in growing and nurturing the programme - doing that is at the core of what the BBC does.'

The Beeb spokesperson also went on to add that the channel have exciting products on the horizon and to 'watch this space.'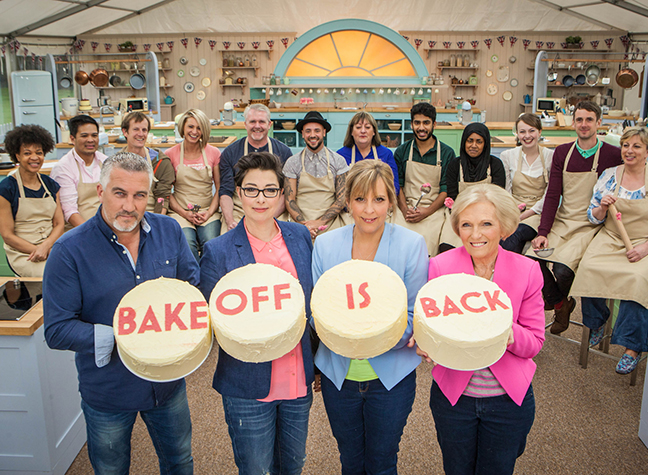 Recently, Love Productions, the producers behind the hit baking programme, announced that applications are open to find their next merry band of bakers. However they've since closed and Love Productions are in the process of finding top candidates for the new series.

Following the announcement of the channel change Mary Berry, Sue and Mel all confirmed they would not continue to present Britain's favourite baking show. There are plenty of rumours about potential new judges, including Jamie Oliver, but one thing's for sure – Paul Hollywood is set to pick up the reigns again in 2017.

Mary Berry spoke on the red carpet of the National TV Awards recently to say that she's happy she's sticking with the BBC and not following the Bake Off over to Channel 4, she said: 'I'm delighted to stay with the BBC and I've got all sorts of exciting projects I'm looking forward to doing.'

And it sounds as though we won't have to wait too long to see what she's up to, as Mary added that she's got a new show out in February that will air 'every day'.


When does Bake Off 2017 start?
We're unsure of the exact date of Bake Off 2017 yet, but as the programme usually starts some time in August we're expecting things to be the same again this year. We'll be listening intently though to any news, and will update you just as soon as we know!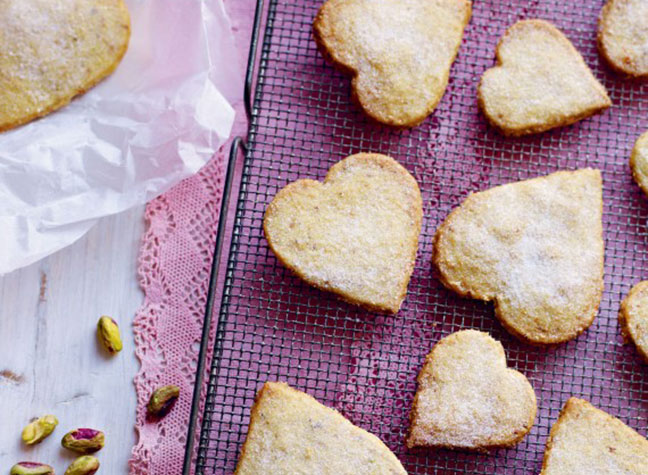 How do you apply for Bake Off?
Unfortunately, you've missed your chance this year, but applications will roll around late this year for the 2018 show, so keep a look out.
Here's an overview of the process:
For your chance to appear in the iconic Bake Off tent you'll probably have to kick things off by filling out an online form. The first round of information the producers look for is the basics you might expect: name, age, address etc. You'll also have to confirm your eligibility to compete in this section, which includes ticking off that you're over 16, you've never been a professional chef and you're not a commercial baker, of course.
Next up is where you can write in a little bit more details about your expertise with blank boxes to fill in on topics such as where you learnt to bake, who taught you, when you began baking seriously and whether you've got a signature bake – including details if so. At this stage the people at the Bake Off reassure applicants that they don't need to be professional writers to hit the mark, they just have to include plenty of detail about their passion for baking to peak their interest.
If you're always taking pictures of your creations in the kitchen then you'll be pleased to know the following section usually asks applicants to upload a few snaps of their favourite baked goods.
Continued below...
What happens in the second round of Bake Off applications?
We can't say for sure, but according to previous years' reports the selection process is a lengthy one, with filming starting around five months after applications are submitted in January. Bake Off hopefuls are likely to be called by producers to chat through some of their answers in more details before being asked to come for a face-to-face interview if they perform well at this stage.
The face-to-face interview is the first time you'll be asked to present something for the producers to taste. In previous years this has required both a sweet and savoury bake from the would-be-star-bakers.
If you impress with your home baking you may well be invited to a technical challenge where you'll be popped into a commercial kitchen along with other amateur baking hopefuls to complete a blind technical challenge. This is to asses not only your skill but also how well you deal with the cameras being around.
Finally, if you've managed to hold your own through all the previous rounds, producers are likely to get in touch with you over the phone to let you know their decision.
The team at Love Productions encourage people to apply not only for themselves but to put forward their favourite bakers, too. So if you have a friend or family member who you know is passionate about pastry and mad about macaroons then show them highly you value their baking talents by submitting a form for them,(and maybe if they're successful you'll be repaid in edible delights!)