Take a break from rice and give quinoa a try. A grain that is both high in protein and fibre.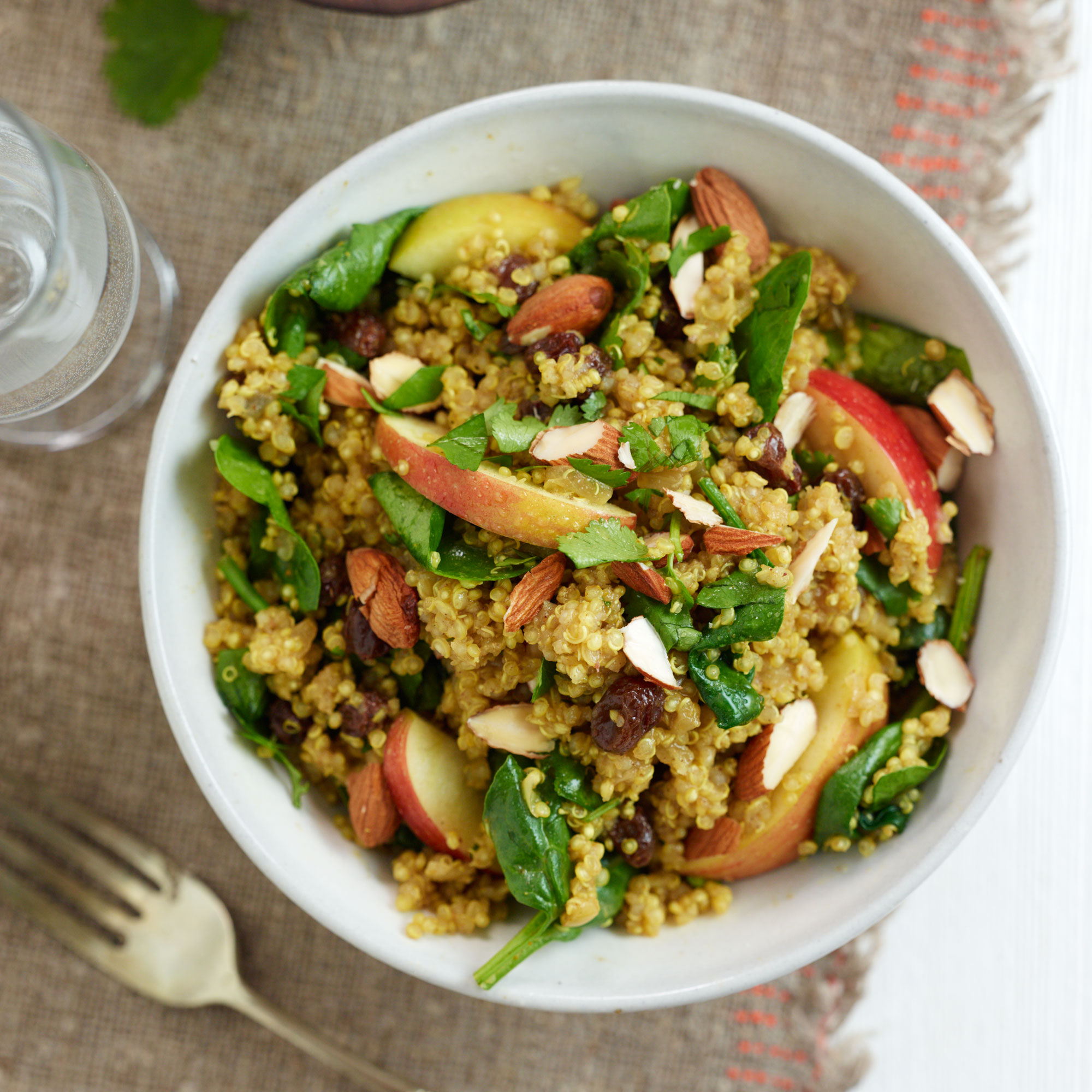 Ingredients
1 tbsp (15ml) olive oil
1 onion, finely chopped
1 garlic cloves, crushed
2 tsp madras curry powder
250g (9oz) quinoa
500ml (18fl oz) hot vegetable stock
75g (3oz) raisins
75g (3oz) spinach
½ a small bunch coriander
2 small braeburn apples, cored & sliced
2 tbsp chopped almonds
Preparation
Heat the oil in a large saucepan over a medium heat. Add the onion, garlic and madras powder and cook for 3 minutes until softened.

Pour over the quinoa, stock and raisins and stir to combine. Cover with a lid, reduce to a low simmer and cook for 15 minutes until tender.

Remove from the heat, stir through the spinach, coriander & apple. Scatter with the almonds to serve.