Everyone too full for the cheeseboard at Christmas? This risotto recipe is a great place to use up some of those leftovers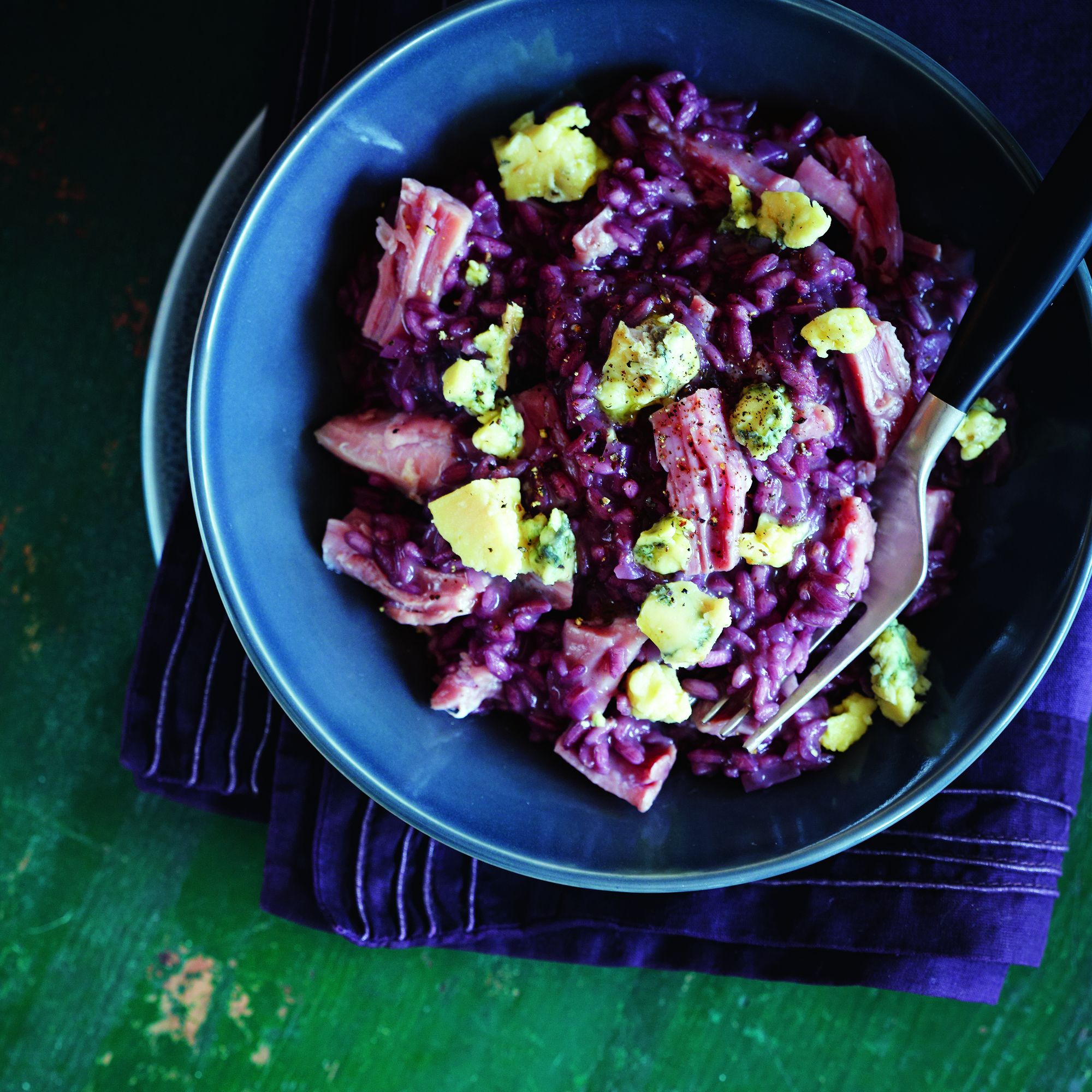 Ingredients
400ml (14fl oz) red wine
600ml (1pt) chicken stock
2tbsp olive oil
1 onion, finely chopped
2 garlic cloves, finely chopped
250g (9oz) risotto rice, such as carnaroli
175g (6oz) cooked smoked or unsmoked ham, shredded
1tbsp Parmesan, finely grated
25g (1oz) butter
100g (4oz) blue cheese, cut into small cubes
Tip
It's important to keep the red wine and stock separate. Adding the red wine first means that you can cook out the alcohol for a rich-tasting risotto.
Preparation
Heat the wine and stock in separate saucepans to simmering point. Heat the oil in a large saucepan and cook the onion for 5 minutes until soft. Add the garlic and cook for 1 minute, then tip in the rice and stir well so that each grain is coated with the oil. Gradually add the wine, a ladleful at a time, stirring continuously until absorbed. Once all the wine has been absorbed, start adding the chicken stock, a ladleful at a time. Continue stirring for 15 to 20 minutes, until the rice is cooked.

Stir in the ham, Parmesan and butter, remove from the heat, cover and leave for 2 to 3 minutes. To serve, give the risotto a final stir, check the seasoning and spoon into warmed bowls. Scatter the blue cheese over the top.