This is a really exciting and original recipe for cooking pasta. Give it a go if you're bored of the standard pasta recipes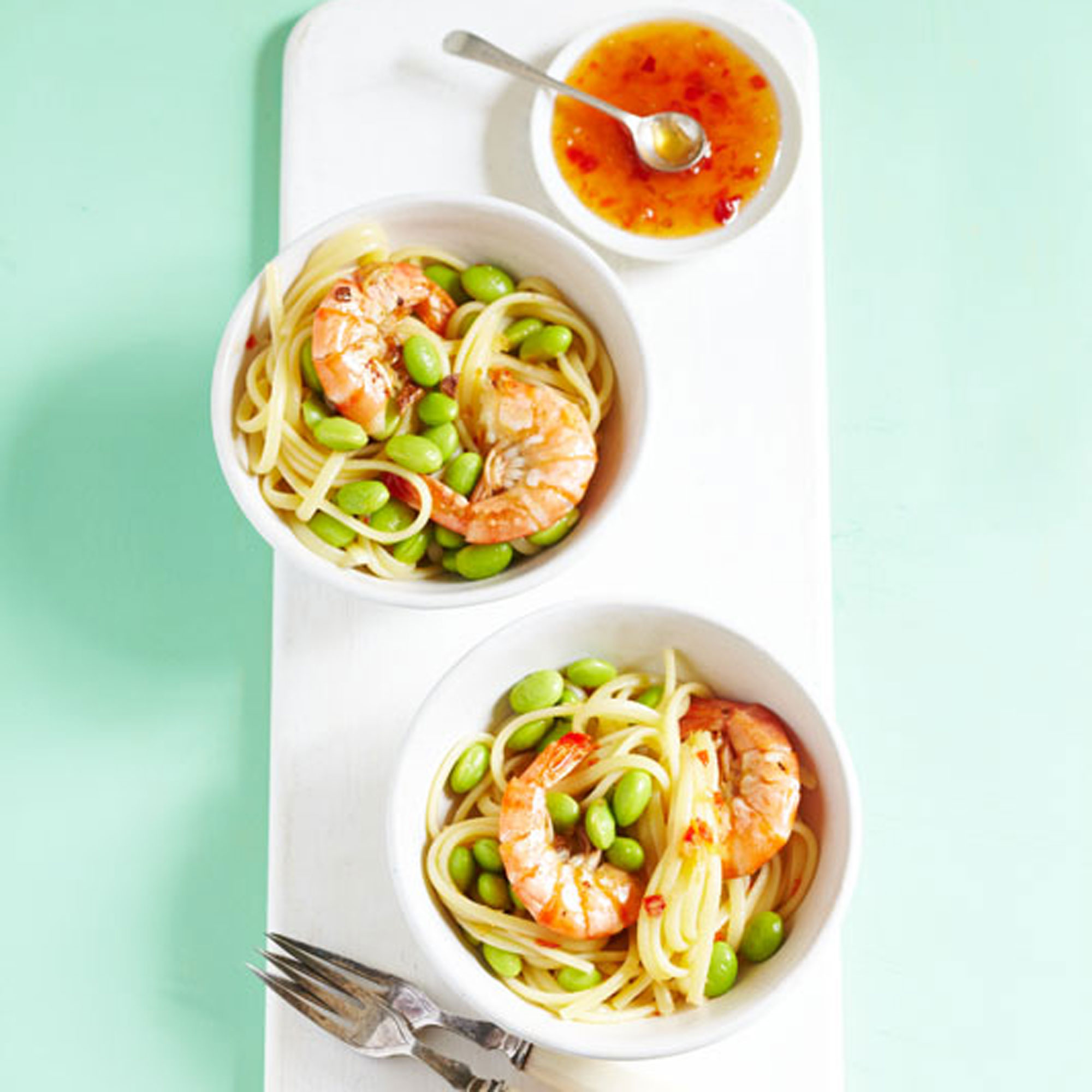 Ingredients
200g (7oz) linguine
150g (5oz) frozen soya beans
1tbsp rapeseed oil
2 garlic cloves, crushed
12 raw Madagascan prawns
4tbsp sweet chilli sauce
Preparation
VCook the linguine in boiling salted water for 6 mins, add the soya beans and cook for a further 4 mins until the linguine is just tender.

Meanwhile, heat the oil in a frying pan. Add the garlic and prawns and cook, stirring for 5-6 mins until the prawns turns pink and are cooked through.

Drain the linguine and soya beans and add the prawns in the pan with the sweet chilli sauce. Stir well to coat and serve straightaway.
Daily Email
Get the best entertainment news, recipes, fashion, beauty and wellbeing advice for you. For FREE.
Sign up