Coriander chicken with pomegranate and almond couscous recipe
by Rebecca Smith on Tuesday, 22 May 2012
My version of my mum's fantastic recipe, seriously quick and the leftovers make a great lunch the next day.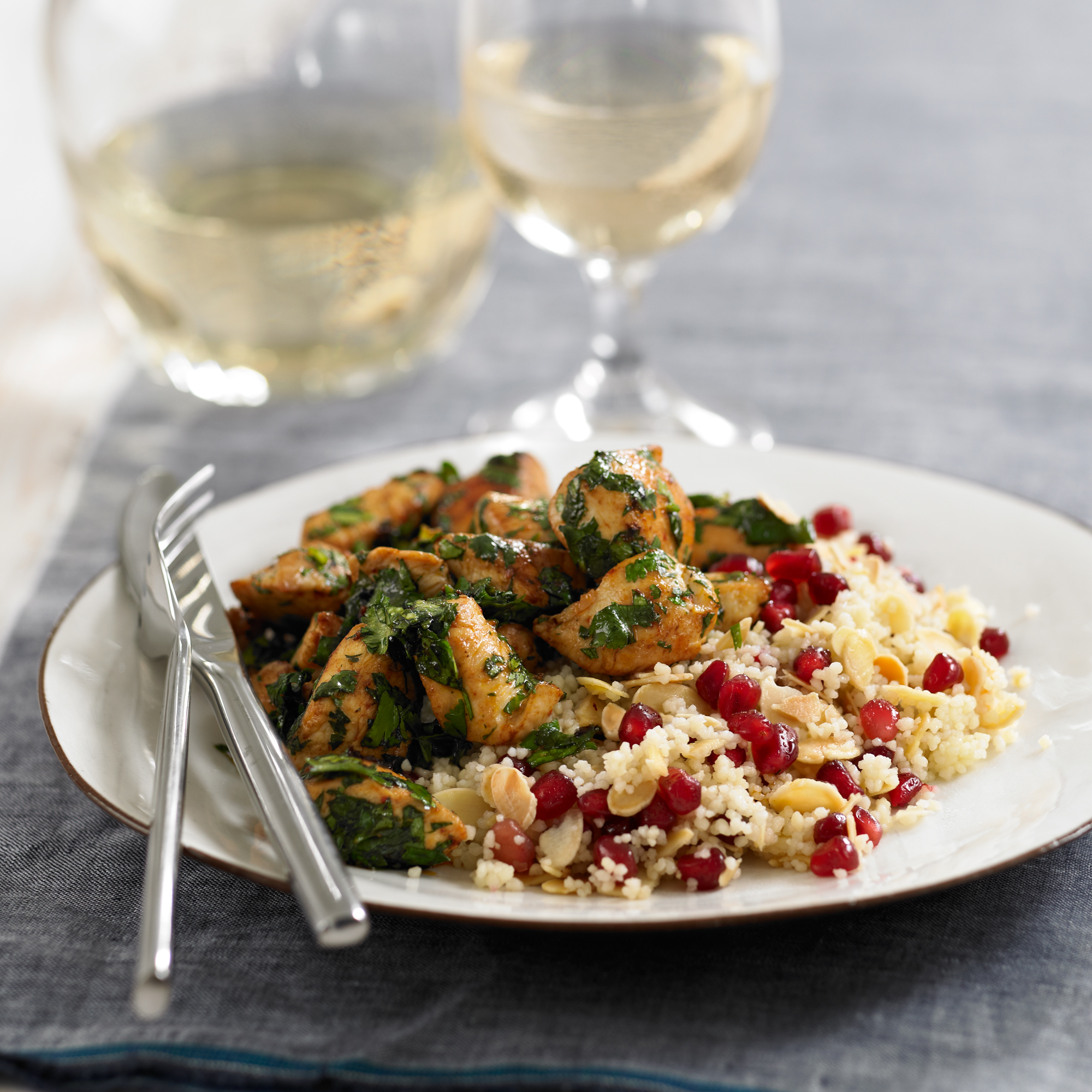 Ingredients
For the couscous
200g (7oz) couscous
200g (7oz) pomegranate seeds
50g (2oz) toasted flaked almonds
juice 1 lemon
2tbsp extra virgin olive oil
for the chicken
2 free-range skinless chicken breasts, chopped into chunks
1tsp chilli sauce (we used rose harissa)
juice ½ lemon
large handful roughly chopped coriander leaves
Preparation
Cook the couscous according to pack instructions. When cooked, fluff it with a fork, then stir through the pomegranate, almonds, lemon and olive oil with plenty of seasoning. Set aside.

Heat a large frying pan with a drizzle of oil, season the chicken and add to the pan on a high heat, with the chilli sauce and lemon juice and toss in the pan for 5 or so minutes until cooked through. Stir through the coriander and allow to wilt for a few seconds in the pan before serving with the couscous. For a more substantial lunch the next day, make double of the chicken then allow to cool and stir through the leftover couscous.