This knobbly root vegetable has a sweet nutty flavour and can be prepared and cooked in the same way as potatoes. They can also be eaten raw in salads but make a delicious and wholesome soup.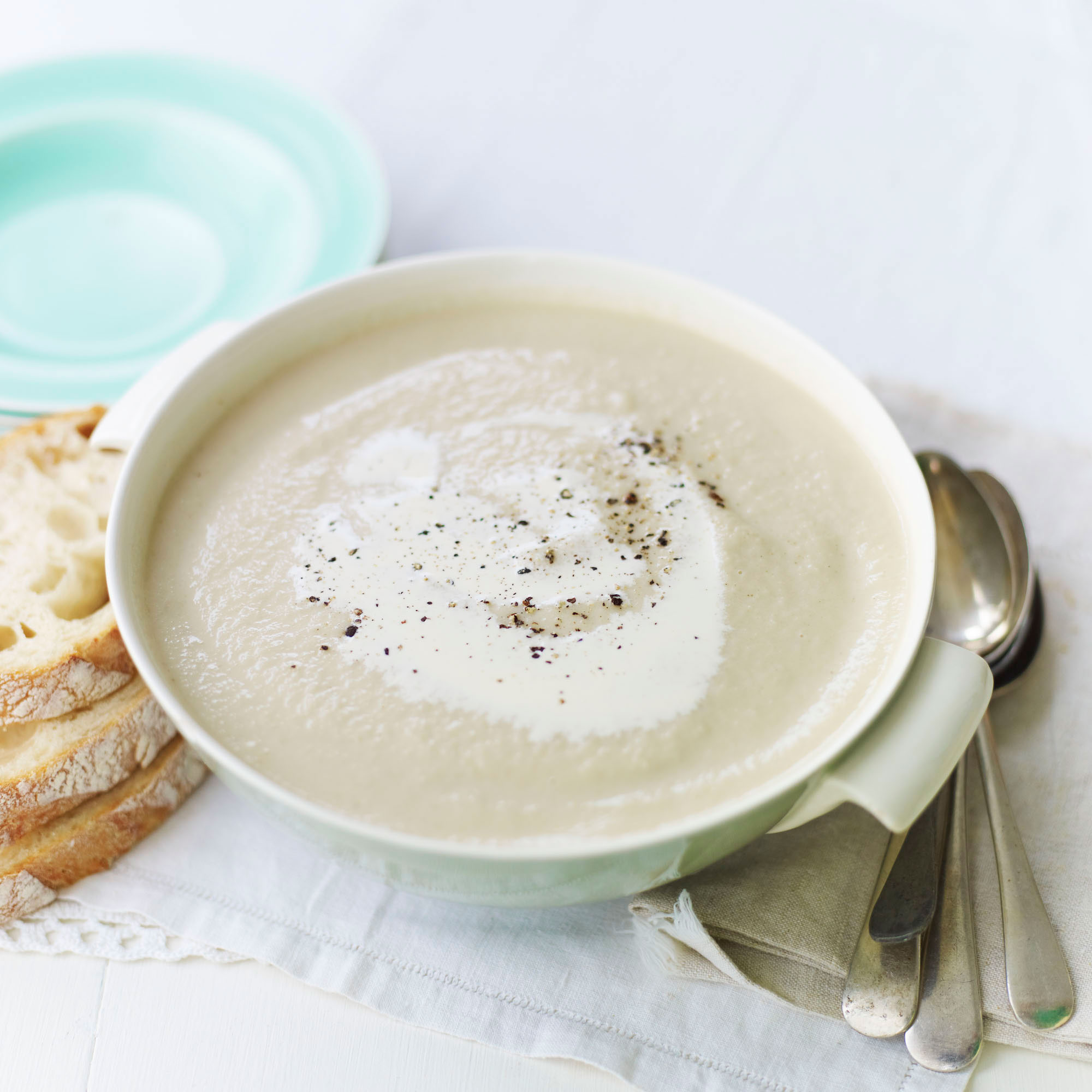 Ingredients
1/2 lemon, juiced
40g (1 1/2oz) butter
1 large onion, peeled and finely chopped
1 clove garlic, peeled and crushed
2 sprigs thyme, leaves picked
750g (1lb 10oz) Jerusalem artichokes
3tbsp Marsala wine
475ml (16fl oz) milk
475ml (16fl oz) vegetable stock
4tbsp double cream
Tip
For added crunch and texture, cook the artichokes with 4tbsps chopped hazelnuts and then blend.
Preparation
Peel and slice the Jerusalem artichokes into 1 cm thick rounds and leave in a bowl of water with a squeeze of lemon juice to avoid them from going brown.

In a large pan gently heat the butter and fry the onion, covered, until just softened then add the garlic and thyme leaves for a further minute. Add the sliced artichokes to the pan and continue to cook, covered for 10 minutes, stirring occasionally, until softened slightly.

Add the Marsala wine to the pan and leave to reduce for 1 minute before adding the milk and stock. Leave to gently simmer, but do not boil, for 20 minutes until the artichokes are soft. Allow to cool slightly and then blend in a food processor until smooth.

Return to the pan and reheat gently and season to taste with plenty of salt and pepper, then serve with a tablespoon of double cream swirled into each bowl.