Lower-fat lemon posset takes just 15 minutes to make using only four ingredients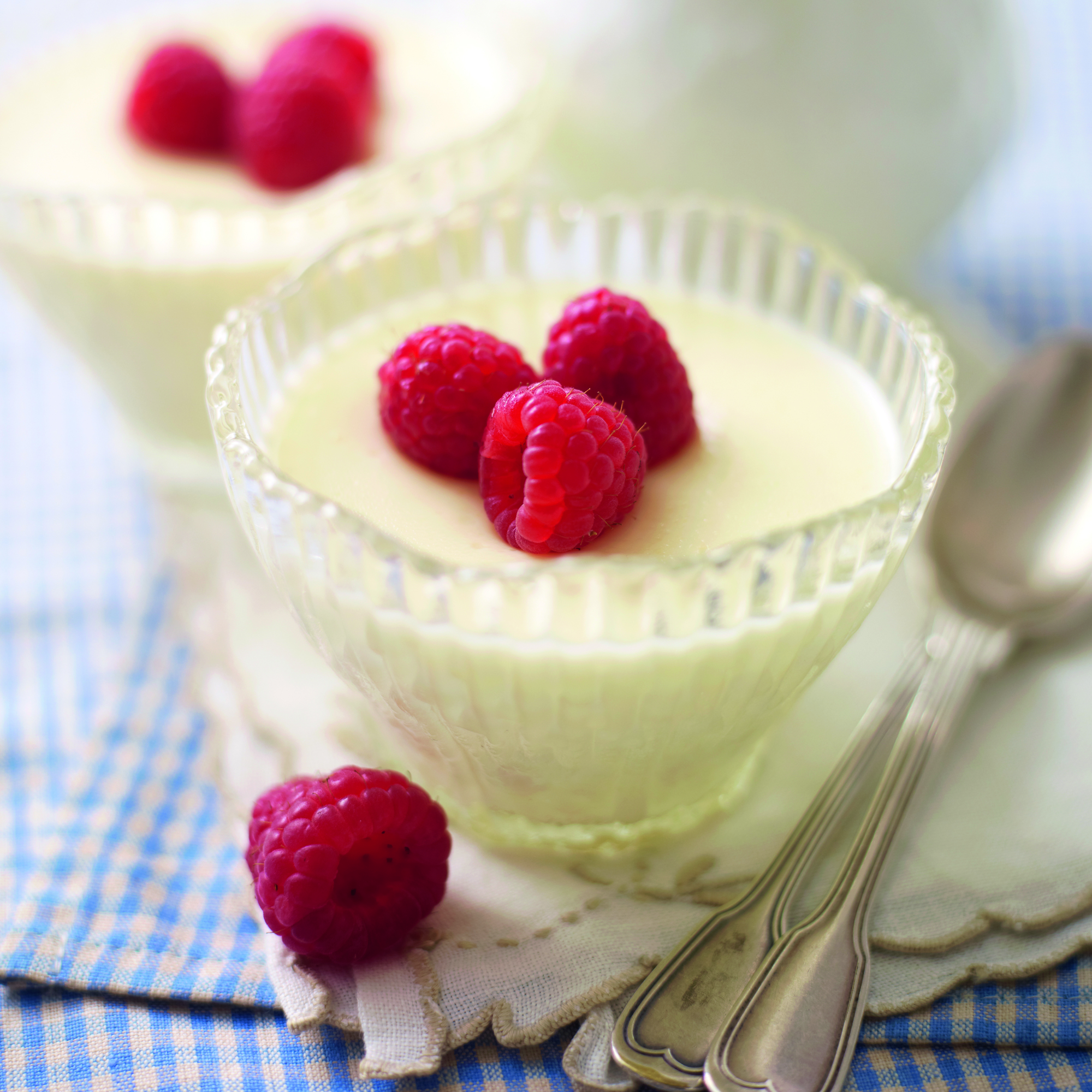 Ingredients
425ml (14½fl oz) half-fat crème fraîche 

100g (4oz) caster sugar 

2 lemons
raspberries, to serve
You will need
6 ramekins or small glasses
Preparation
Place the crème fraîche and sugar into a large saucepan – big enough to allow the mixture to boil vigorously. Strip the peel from the lemons with a potato peeler (it gives a more intense flavour) and add to the crème fraîche. Bring the mixture to a rolling boil and allow it to boil vigorously for 5 minutes, stirring often so the bottom doesn't burn. Squeeze the juice from the lemons and add to the crème fraîche. Remove from the heat and strain through a sieve. 


Pour the mixture into ramekins or glasses. If you're using glasses, allow the mixture to cool slightly before pouring. Chill in the fridge for a minimum of 4 hours. The set will be slightly softer than one traditionally made with cream, so don't worry if it doesn't firm up as much as you expected. Decorate with the raspberries. The possets will keep in the fridge for 3 days.
Daily Email
Get the best entertainment news, recipes, fashion, beauty and wellbeing advice for you. For FREE.
Sign up