Slow-cooked to perfection, this roast lamb recipe features balsamic vinegar, to give it a sharp, sweet depth of flavour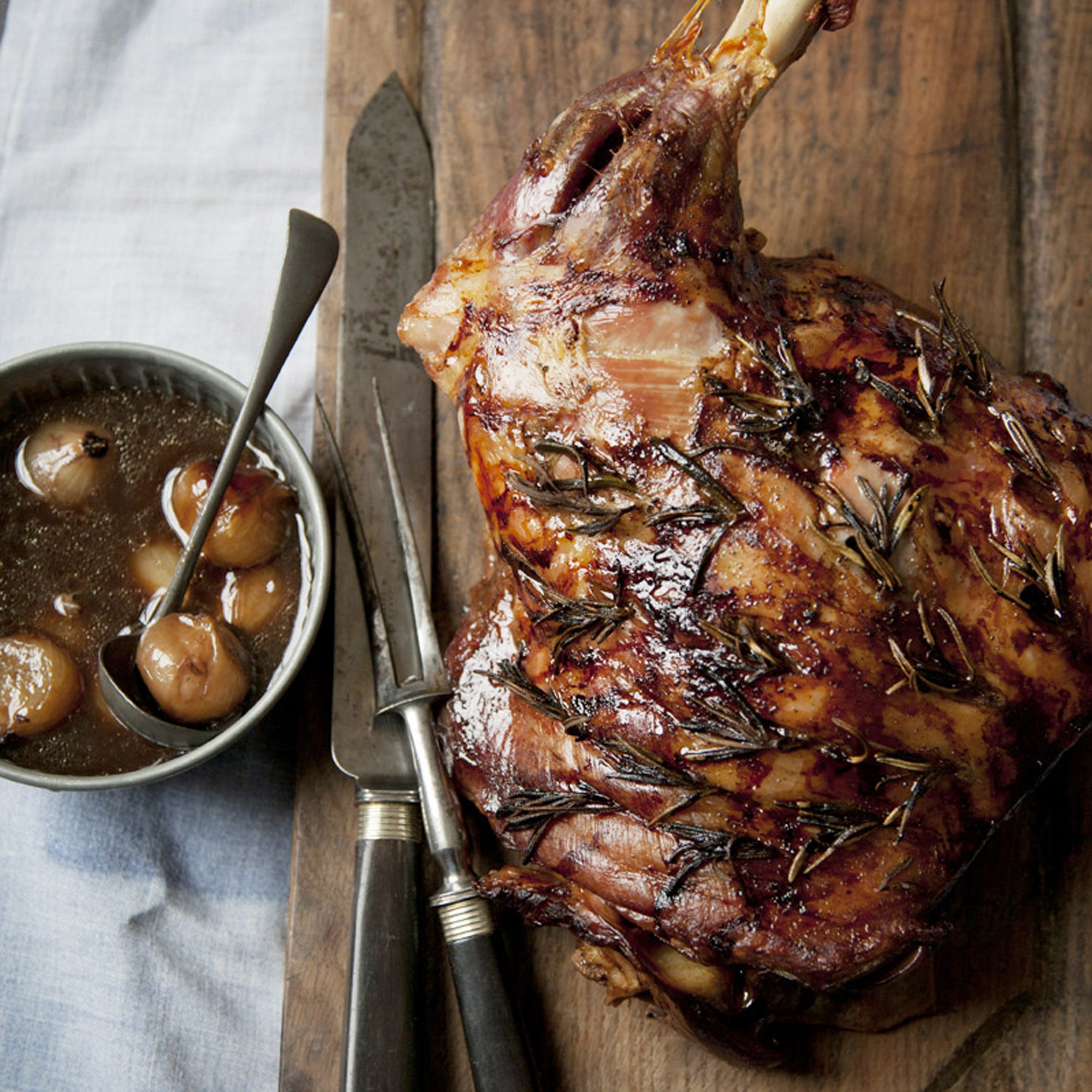 Ingredients
400g (14oz) shallots
2.5kg (5½lb) lamb shoulder, on the bone
3 stalks rosemary
300ml (½pt) red wine
1 litre (1¾pt) chicken stock
4 garlic cloves, peeled
150ml (¼pt) good balsamic vinegar
Preparation
Heat the oven to 130 C, 110 C fan, 250 F, gas ½. Put the shallots in boiling water and leave for 15 minutes for the skins to soften, then peel. Make small slashes in the lamb and stick a rosemary sprig into each. Pour the wine and stock into a large roasting tin and add the garlic and shallots. Bring to a simmer on the hob, then add the lamb and cover the tin tightly with a double layer of foil. Cook in the oven for 4 hours, then uncover and pour over the balsamic. Turn the oven up to 180 C, 160 C fan, 350 F, gas 4 and return the tin to the oven, uncovered, for a further hour, until the lamb is dark and crisp on the top.

Rest the lamb under foil for 15 minutes. Skim the fat off the gravy, return to the roasting tin and heat on the hob for a few minutes. Slice or shred the lamb with 2 forks and serve with the shallot gravy.
Daily Email
Get the best entertainment news, recipes, fashion, beauty and wellbeing advice for you. For FREE.
Sign up