This traditional British casserole tastes even better if made the day before and reheated.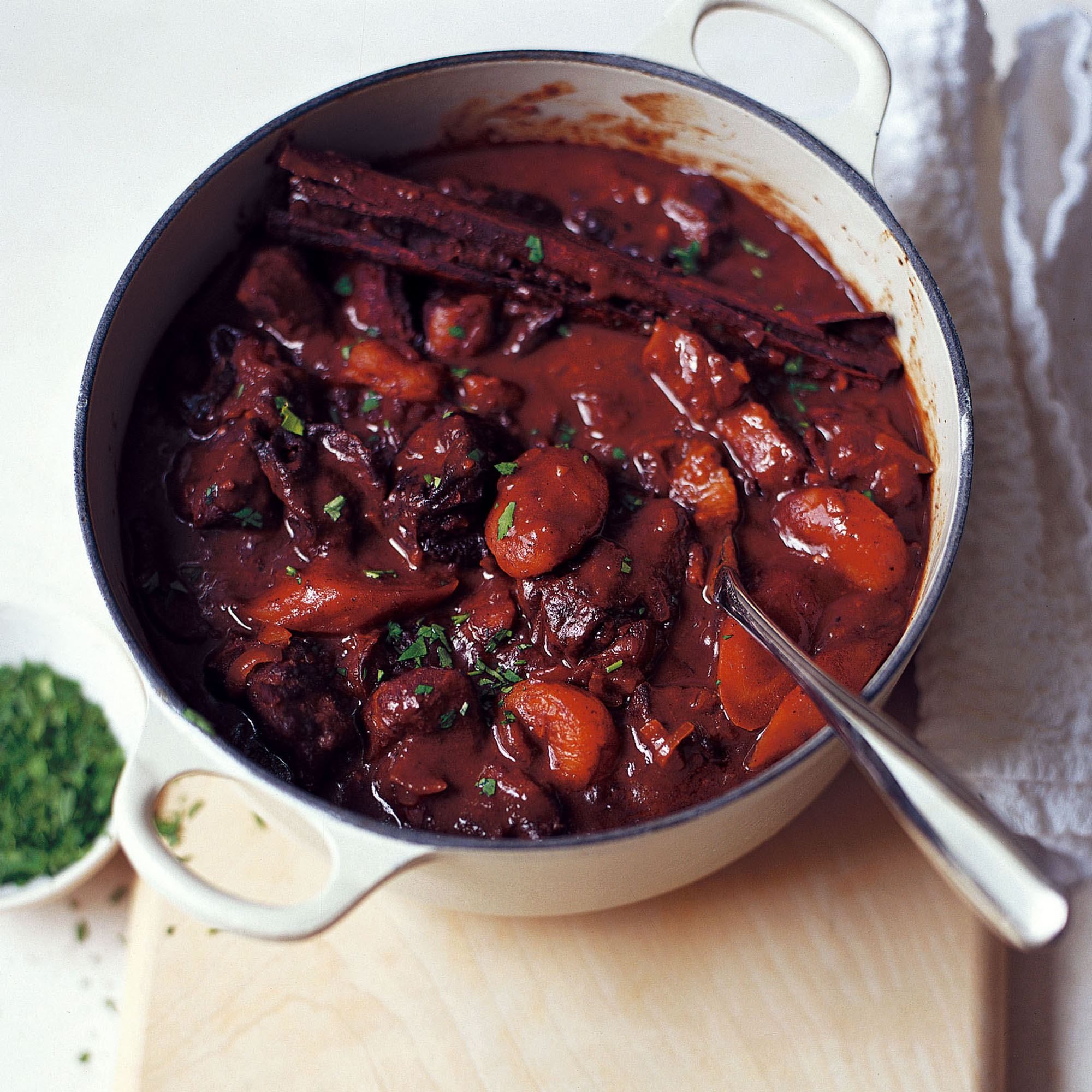 Ingredients
2tbsp vegetable oil
25g (1oz) unsalted butter
750g (1lb 9oz) neck of lamb, diced
3tbsp plain flour, seasoned
2 onions, peeled and finely chopped
2 garlic cloves, peeled and chopped
3 carrots, peeled and sliced into rounds
1tbsp ground coriander
1tbsp ground cumin
1tsp ground ginger
1tsp paprika
1 cinnamon stick
600ml (1pt) red wine
100g (4oz) Pruneaux d'Agen, pitted
100g (4oz) dried apricots
Preparation
Heat the vegetable oil and butter in a frying pan. Dust the diced lamb with flour and fry a few pieces at a time until well browned, then transfer to a large saucepan.

When all the meat has been browned, add the onions, garlic and carrots to the pan and cook over a medium heat for 5 minutes. Add all the spices and continue to cook for a couple of minutes.

Add the cooked vegetables and spices to the lamb, pour over the wine and add 150ml (1/4pt) water. Add the prunes and apricots, and give everything a good stir. Season with salt and freshly ground black pepper. Cover the pan with a lid and cook over a gentle heat for 11/2 to 13/4 hours, or until the lamb is tender.