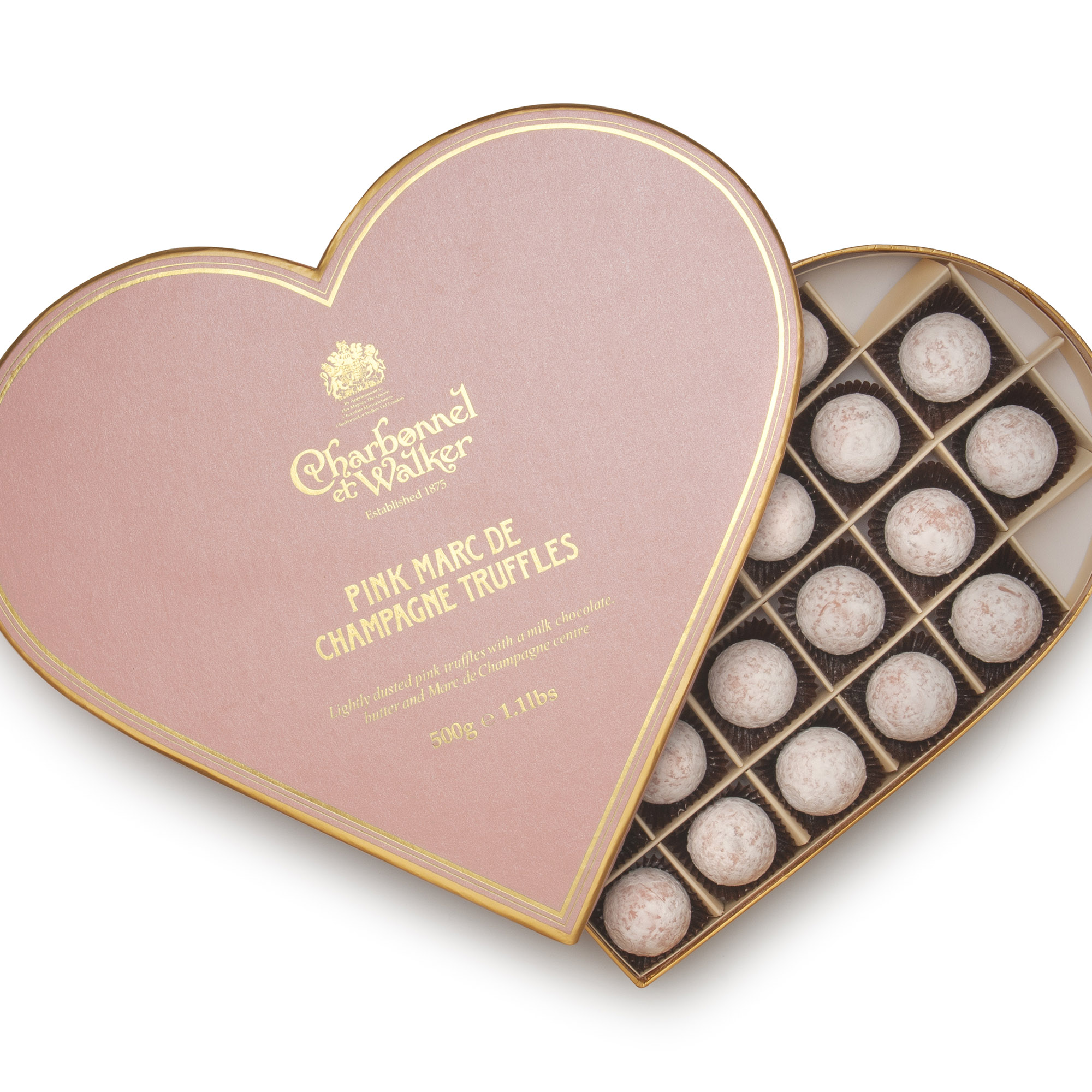 Valentine's Day is the perfect occasion to show a loved one just how much they mean to you, and what better way to do that than with some beautiful, delicious treats! We've got the best edible gifts - from boxes of luxury chocolates, to champagne hampers, cheese gift boxes and valentine's themed sweets!
Now we know that when you love someone you should show them every day, rather than once a year, but Valentine's Day is a lovely excuse to really spoil someone. You don't have to splash out a fortune to do this, there are plenty of tasty treats you can pick up that won't break the bank, but they will show someone just how much they mean to you.
Nestled in the most beautiful pink and gold box, these stunning Pink Marc de Champagne truffles from Charbonnel et Walker (pictured) make the ideal gift this Valentine's Day. Smooth chocolate in a delicate pink shell, these truffles are truly a thing of great luxury. You can either choose the 500g box which retails for £48, or you can buy 200g for £20. Either way, just as the truffles melt in your mouth, so too will you melt someone's heart with this stunning gift!
Even if you don't have a date this Valentine's Day, you can always take the occasion to show a close friend or family member how special they are to you! It is, after all, a celebration of love, and who's to say it has to be romantic love! A sibling or friend will be surprised and delighted at the lovely and unexpected gesture, so stick it in your diary if it isn't already in there - make Valentine's Day extra special for someone you love this year.
Click through for more Valentine's Day food gifts?