Weekly horoscope: Monday 27th July - Sunday 2nd August
Curious to know what the week has in store for you?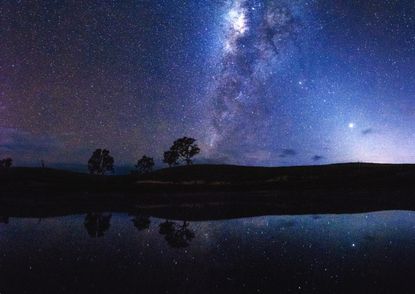 (Image credit: Getty Images/EyeEm)
Read your weekly horoscope from expert astrologer Sally Morgan, and discover what's in store for the week ahead...
Our weeklyhoroscope will help you plan your next seven days with our astrological updates. Our resident world-class psychic astrologer forecasts for every star sign on love, family, career and more. So check back weekly for our free forecast!
MORE:Why have star signs changed and what is my new star sign? (opens in new tab)
Weekly horoscope, Monday 27th July - Sunday 2nd August
Weekly Horoscope: Aries
Your pioneering attitude leads to an exciting vocation, but be wary of partnerships where the other person doesn't pull their weight. You entice an admirer.
Weekly Horoscope: Taurus
You find that an online bargain you bought last month has doubled in value. Your pleasure-seeking side drives you to an experience that brings family fun.
Weekly Horoscope: Gemini
Taking a walk alonga coastal path, exploring the caves and crevices will be lots of fun, even if it rains. Enjoy being out in nature – the views are simply stunning.
Weekly Horoscope: Cancer
An acquaintance is becoming closer – always read between the lines as they're not as upstanding as they seem. Trust your intuition, and confide in a friend.
Weekly Horoscope: Leo
Feeling lazy? Take some time to relax, then tackle things with increased vigour. Try to get on top of any uncompleted projects to boost your sense of accomplishment.
Weekly Horoscope: Virgo
A partner or friend is asking to spend more time with you, and showering you with attention. Enjoy it before you're both so busy you don't have a spare minute.
MORE:Which houseplant should you buy, according to your star sign? (opens in new tab)
Weekly Horoscope: Libra
Your judgement is excellent, and you have weighed up a difficult situation well. A work colleague is amazed by how you see through complicated people.
Weekly Horoscope: Scorpio
Chatting with friends, it's amazing how supportive people can be. Thank your lucky stars for good connections, and let the world around you unfold naturally.
Weekly Horoscope: Sagittarius
Complete something you've been working on and your approach will bring a job offer you're not expecting. Freedom is important, but be sure others know your plans.
Weekly Horoscope: Capricorn
Hard-working and ambitious, remember to take time to relax, too. You'll soon complete your projects, though it may take one more day. Live for the moment.
Weekly Horoscope: Aquarius
Don't tell everyone everything, you don't want the world knowing your business – keep it to yourself until it's time to be unveiled. A boss tries to undermine your talents.
Weekly Horoscope: Pisces
Your mysterious love of fire is surprising for a water sign, so spend the night by the fire pit or lighting sparklers with your friends – it'll certainly be a good laugh.
Sally Morgan is Britain's best-loved psychic. She was just four when she reportedly saw her first spirit and since then has developed her skills to be one of the top 5 psychics in the UK. She even read for Princess Diana for four years.