What is 'Regencycore'? The latest trend inspired by Bridgerton...
'Regencycore' is set to be the latest trend for 2021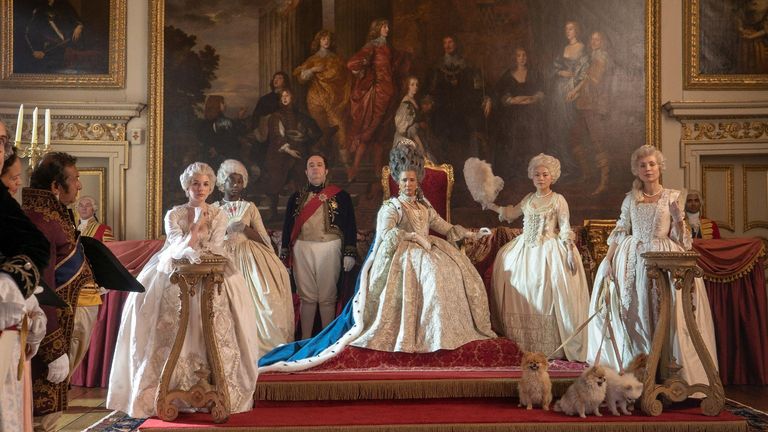 (Image credit: Liam Daniel / ©Netflix / Courtesy Everett Collection/Alamy)
'Regencycore' is the new word on the street, but what is this new trend? Many styles have re-emerged over the last year, from noughties highlights to oversized 80's blazers and frankly we spent most of last year in our loungewear. But now thanks to Netflix's hit Bridgerton, 2021 may start to look a little more reminiscent of the 1800s.
Don't get us wrong, you probably won't see people walking down the street in full corseted dresses but you may start seeing a few familiar pieces appearing this year.
What is 'Regencycore'
Bridgerton has taken the world by storm, with its steamy scenes, gorgeous cast (yes we're talking about Regé-Jean Page), and most importantly its costume design. Many have argued over the accuracy of the regency costume designs but even still people are lusting over the silk and sequin-covered gowns.
Lyst trends have reported that searches for 'Regencore' have soared by 123% since the airing of the show. People have been searching for items like corsets, lingerie, and elbow-length gloves. Empire line dress searches are also soaring with people wanting to capture the elegance of Daphne Bridgerton.
Who would have thought it would take a period drama to inspire us all out of our sweatpants? Ellen Mirojnick's expert craftsmanship on the dresses of Bridgerton has plunged us all into nostalgia for a time gone by, when finery and elegance was the most important thing.
How to get the look
Look for long dresses, made of either floral or silk-like material and empire line cuts which are fitted under the chest and give a very elegant silhouette.
Low square necklines and corsets are also a great way of bringing a hint of 'Regencycore' to your normal wardrobe. Corsets were already having a moment last year, so keep a look out in your favorite online stores.
If you don't want to splash out on any clothing, focus on your hair. Try up-do's and curling your hair to frame your face. Or minimal makeup like fresh and blushed skin with a hint of mascara.
Square Neck Cassi Dress £160, Reformation
Square Neck Cassi Dress
£160, Reformation