Why Prince William is guaranteed royal title the Queen could never hold
Despite being the highest ranking royal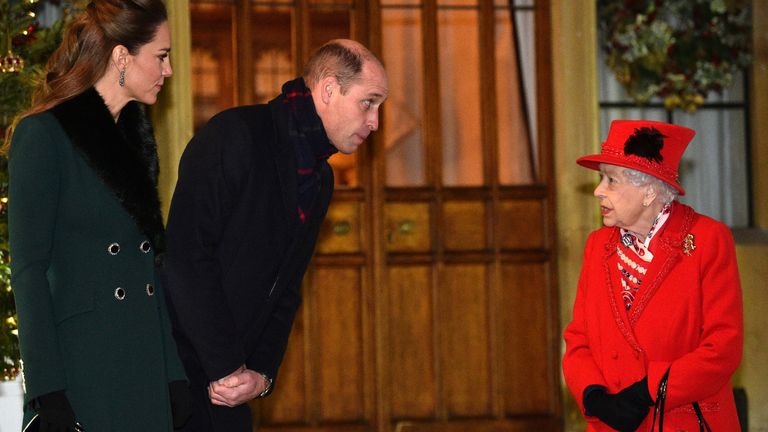 (Image credit: Getty Images)
Prince William will automatically receive a title that his grandmother Queen Elizabeth never received, despite being the highest ranking royal.
Although the Queen was known as heir to the throne from the age of 10, she was never given any of the royal titles usually bestowed to male heirs.
The Queen's eldest child - Prince Charles - current heir to the throne, uses a number of additional royal titles.
So, why does Prince William receive a title the Queen never received?
As well as being a Prince, Charles is also Prince of Wales, Duke of Cornwall, and the Duke of Rothesay when he visits Scotland.
All of these titles are exclusively reserved for the heir to the British throne - but Princess Elizabeth never received them because she's a woman.
Old-fashioned royal rules meant that it was always assumed Elizabeth would only ascend the throne if her father did not have any sons.
The King and Queen Mother had two daughters, but if they had a son he would have taken precedence over Elizabeth in the line of succession.
Therefore, Elizabeth was only known as Princess Elizabeth until she inherited the crown and became Queen Elizabeth II in 1952.
As the male heir to the throne, Prince Charles automatically received the titles of Duke of Cornwall and Duke of Rothesay upon his mother's succession.
And when Prince Charles becomes King, his firstborn son, Prince William, will automatically inherit the Duke of Cornwall title and the Duchy of Cornwall with it, as he will be heir to the throne.
The Duchy of Cornwall includes extensive wealth and land, and has been exclusively used by the male heir to the throne for centuries.
The official website states, 'The Duchy of Cornwall is a private estate established by Edward III in 1337 to provide independence to his son and heir, Prince Edward.'
Robyn is a celebrity and entertainment journalist and editor with over eight years experience in the industry. As well as contributing regular to woman&home, she also often writes for Woman, Woman's Own, Woman's Weekly and The Sun.