The Queen has lost every person she has ever trusted, royal author explains in heartbreaking claim
The Queen has now lost the three people she trusted most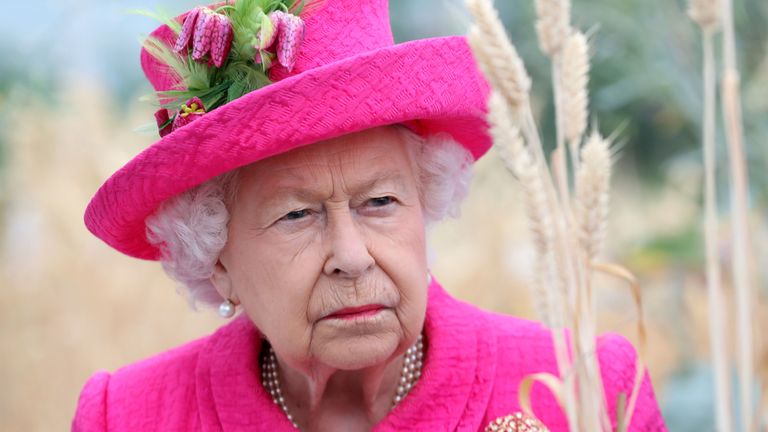 (Image credit: Photo by Chris Jackson/Getty Images)
The Queen has lost every person she has ever trusted, according to a heartbreaking claim made by a royal biographer. 
The Queen has now lost the three people she trusted the most, according to a royal biographer. 
Her Majesty faced the death of her husband, Prince Philip, earlier this year.
---
The three of Her Majesty's closest family members and confidants have now all passed away, following the loss of Prince Philip earlier this year. 
According to author Matthew Dennison, the Queen has only ever given her full trust to the Duke of Edinburgh, her sister Princess Margaret and her mother. 
While the monarch of course shares a close bond with her four children, friends and other royal family members, Dennison claims that her trust in Philip, Margaret and her mother has always been unmatched. 
Prince Philip was the last of the three to leave the Queen through death, passing away age 99 in April at Windsor Castle. 
Her Majesty's little sister and mom both passed away in 2002, within less than two months of each other. 
In his new book, The Queen, Matthew pens, "In her long role as monarch, the Queen has probably trusted fully just three people: her mother, her sister and her husband, a trio to whom she was closer than any of her children or friends."
"After the deaths of the Queen Mother and Princess Margaret in 2002, Philip was the sole remaining member of that group," the book goes on to say, according to The Sun. 
"With his loss, the monarch is arguably more alone than at any time in her long life."
The Queen shared a heartbreaking message of thanks to those of her subjects who reached out to offer support after the death of Prince Philip. 
Sharing her appreciation for the support she was given from her nation and royal fans around the world, she shared a touching statement to mark her 95th birthday last month.
The official note, signed from Elizabeth R, read, "I have, on the occasion of my 95th birthday today, received many messages of good wishes, which I very much appreciate.
"While as a family we are in a period of great sadness, it has been a comfort to us all to see and hear the tributes paid to my husband, from those within the United Kingdom, the Commonwealth and around the world.
"My family and I would like to thank you all for the support and kindness shown to us in recent days.
"We have been deeply touched, and continue to be reminded that Philip had such an extraordinary impact on countless people throughout his life."