The Duchess of Cornwall surprises royal fans with unexpected reaction when asked on camera if she'll miss Harry and Meghan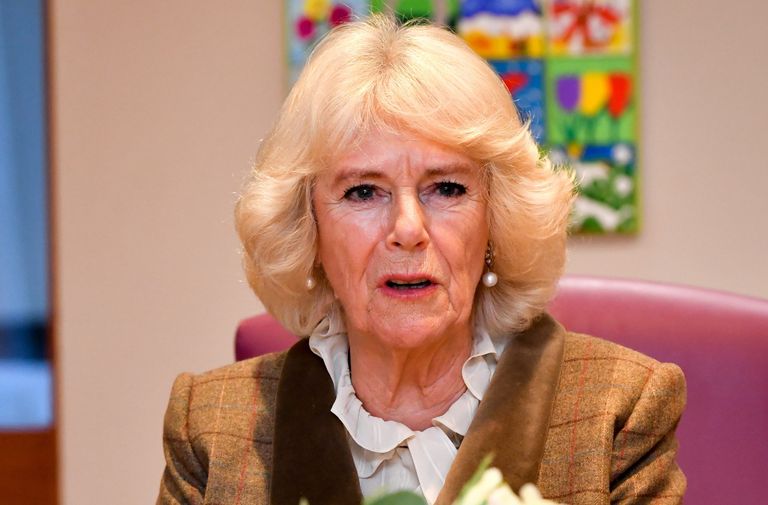 The Duchess of Cornwall was asked if she will miss Harry and Meghan following their decision to move to Canada, and her reaction is splitting opinion on social media.
Duchess Camilla was out at an official engagement when a journalist asked if she is going to miss Harry and Meghan.
But her answer is splitting royal fans' opinions, as she has an unexpected reaction to the question.
Members of the royal family are usually very good at keeping composure even when they are faced with tough scenarios.
But of course not even royals are immune to being caught off guard, and not knowing how to respond when a difficult question comes out of nowhere.
That is exactly what seems to have happened to Duchess Camilla when she was visiting Prospect Hospice in Swindon, to celebrate the charity's 40th anniversary, and a journalist asked her if she will miss Harry and Meghan, following their move to Canada.
The short clip was shared on Twitter by ITV reporter Chris Ship, who wrote alongside it, 'Watch Camilla's face closely as she answers the question: "Will you miss Harry & Meghan?" The Duchess of Cornwall smiles, pauses, then says "Hmmm. Course!"'
READ MORE: This is the surprising career path Prince Harry always wanted to follow
In the short video, Duchess Camilla is indeed seen taking a moment before she replies, and some royal fans had a lot to say about her facial expression.
One wrote, 'Soooo much shade', while another added, 'Ok, got to love Camilla for this.'
However, others added that the Duchess was probably taken off guard, which would explain her reaction.
'I don't know about this. She was visiting a hospice. Chances are, her mind wasn't really there to process the question', one explained.
Another added, 'She probably did not expect such a question and was polite. Sometimes don't need much to say.'