Queen's cousin criticises The Crown's depiction of the Queen Mother's nieces in shocking plotline
David Bowes-Lyon has claimed that it is 'fiction pretending to be fact'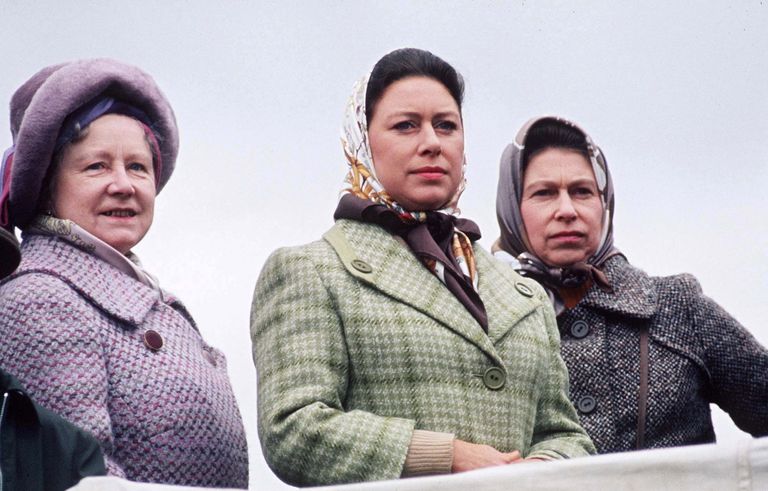 (Image credit: Tim Graham Photo Library via Getty Images)
The Queen's cousin, David Bowes-Lyon has spoken out about The Crown's depiction of the Queen Mother's nieces Nerissa and Katherine Bowes-Lyon.
The Queen's cousin David Bowes-Lyon has reportedly suggested The Crown's depiction of sisters Nerissa and Katherine Bowes-Lyon was 'fiction pretending to be fact'. 
He spoke of how the sisters were not 'abandoned' as the show suggests.
David Bowes-Lyon has revealed that the plotline concerning these royal cousins has meant "people are frustrated" in the family. Bowes-Lyon went on to further criticise the second episode of The Crown Season 4's depiction of Nerissa and Katherine, reportedly labelling it 'fiction pretending to be fact'. 
This comes after the episode presented a rather shocking storyline in which the sisters, who were born with severe learning difficulties, were shown as being shut away from royal life. 
Already in recent weeks several high profile individuals including Princess Diana's brother Earl Spencer and the culture secretary Oliver Dowden have supported the suggestion that Netflix add a "warning" ahead of each episode reminding viewers it is a work of fiction. 
Now David Bowes-Lyon has also spoken out to contest the hit drama's version of events.  
How did The Crown depict the lives of the Queen's cousins?
In The Crown, the series suggests that both Nerissa and Katherine Bowes-Lyon were registered as dead shortly after birth. 
In the show, the pair were then shut away in an asylum where they then had little contact with the Royal Family going forwards.
In episode 7, which by then has reached the 1980s, Princess Margaret (played by Helena Bonham Carter) discovers their existence and is appalled at how they were treated. She then confronts the Queen Mother angrily.
How does David Bowes-Lyon dispute the events shown in The Crown?
David Bowes-Lyon, whose father was a first cousin once removed of the Queen Mother, has spoken out against this depiction. Speaking to the Telegraph, he reportedly revealed that the Royal Family "would like the record put straight". 
He alleged that he had spoken to Princess Margaret about Nerissa and Katherine on several occasions. Bowes-Lyon explained: 'She knew who they were in every respect.'
He added that: "It is completely wrong to say they were forgotten and certified as lunatics." According to Mr Bowes-Lyon, the sisters were not 'abandoned' and were visited 'frequently' at the Royal Earlswood Hospital in Redhill, Surrey.
Though the family's entry in the 1963 edition of Burke's Peerage supposedly declared both daughters were dead, Mr Bowes-Lyon allegedly said he believed this was a mistake.
What happened to the Queen's cousins, Nerissa and Katherine Bowes-Lyon?
Nerissa passed away in 1986 and the story of the two sisters came to light shortly afterwards. Journalists reportedly discovered she was buried in a grave marked only with a plastic name-tag and a serial number. 
Following this scandalous revelation, a gravestone was provided for Nerissa. Her sister Katherine later died in 2014 aged 87. 
Their passing is something that is sure to have been a source of great pain for the Royal Family. 
Netflix's depiction of Nerissa and Katherine's lives and Princess Margaret's furious discovery of their situation has got viewers wondering more and more what really happened.
David Bowes-Lyon's criticism of the "fiction" storyline might once more raise questions about The Crown's blend use of dramatic license.
It may not be long before the series does have a fictionalisation "warning" before each episode.
Emma is Senior Lifestyle Writer for Goodto.com, womanandhome.com and Myimperfectlife.com and she loves sharing the latest lifestyle, royal, celebrity and entertainment news. Before joining Future, previously TI Media, Emma was a Freelance Editor and before that a Publisher for an independent digital publisher. When she's not writing about the next big lifestyle trend, she enjoys cooking, long walks and watching as many crime dramas as she can!