Why Princess Diana stopped wearing blue eyeliner in the 90s
Blue liner is synonymous with the late Princess of Wales – but did you know there's a reason she suddenly stopped wearing it?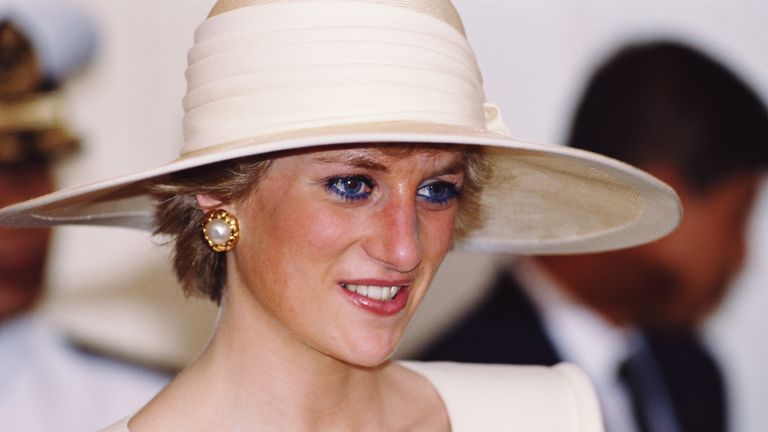 (Image credit: Getty Images)
Princess Diana was once famous for her love of blue eyeliner – so why did she stop wearing it?
The Princess of Wales was famous for stepping out with blue liner on the regular
However, she was convinced to stop wearing it in the 1990s by make-up artist Mary Greenwell
Princess Diana is well and truly back on our TV screens thanks to The Crown Season 4 landing on Netflix just over a week ago.
The show has reminded us of all of her iconic looks, including her love of blue eyeliner. But have you ever wondered why the late royal stopped wearing it?
Turns out it was actually her make-up artist, Mary Greenwell, who convinced Diana to ditch the blue liner when they started working together in the early 1990s.
Speaking to Stylist, Greenwell revealed that her first shoot with Diana was "the first time we got her out of blue eyeliner and she loved the change! It made such a difference.
"Blue eyes should never wear blue pencil or shadow – it dulls your eyes!" she added. "From that moment on, she was open minded about trying new looks and colours," she added.
MORE: Did Princess Diana's sister Sarah date Princes Charles before her?
She has since elaborated on her decision, telling Yahoo! in 2017, "I think beiges and browns are just so much prettier. Simple as that."
Well, we can't argue with Mary Greenwell.