Prince Harry makes first public appearance from new Santa Barbara home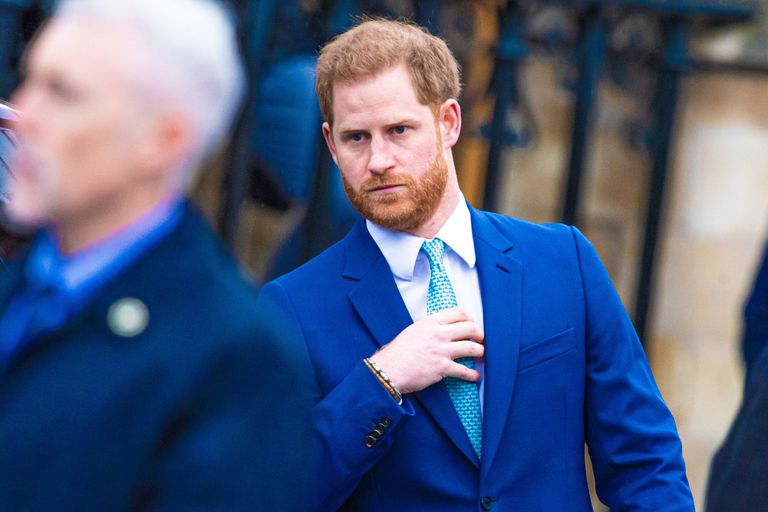 The Duke of Sussex dialled into a video call with Invictus Games competitors, from his new family home in Santa Barbara.
Prince Harry took part in the virtual 'At Home Superhero Tri'
The discussion was focused around the power of sport
He dialled in from his new 'family home' in Santa Barbara
Prince Harry made his first appearance from the new "family home" he has bought with wife Meghan Markle.
Harry, 35, joined former Invictus Games competitors as part of the virtual 'At Home Superhero Trio' – which has seen them racking up some serious mileage at home as they take part in a new "ultra-flexible 20km challenge" to replace the annual August event, Superhero Trio.
READ MORE: Royal family makes huge change for Prince Andrew, Prince Harry and Meghan Markle
The father-of-one shared some friendly banter with JJ Chalmers – an Invictus Games medallist – who quipped that he'd "tried to book Captain America, but I managed to get Captain Wales."
The Duke joined in with the fun and said, "The banter certainly hasn't improved in the last few months, that's for sure."
Praising their efforts on taking part in the epic challenge, Harry said, "With lockdown and everything else that's been going on and The Hague being postponed as well, surely this was an amazing opportunity for you guys to come together not only to do the physical side, which is improving your mental fitness, but to be together as a team doing something like this, and having a goal and a purpose and to some extent a distraction from the day to day life."
READ MORE: Prince Charles' heartbreaking regret over Prince Harry and baby Archie
Taking the event online during the global pandemic has also allowed a digital community to flourish among the Invictus community.
"It's so important to know that if you're going to have a bad day, if you've had a bad week, or you've experienced more trauma or another loss, or more stress in your life that you've got at your fingertips, whether it's a WhatsApp group, whether it's an online support group or whatever it is, or whether it's just the Invictus community, you've always got one, well not even one, you've got at least a handful of people that you can reach out to.
Georgia studied Print Journalism at university in Nottingham, England before going on to work on several leading celebrity magazines, as well as freelance writing for international magazine Grazia Middle East. An enthusiastic, hard-working and ambitious writer, Georgia recently launched her own communications consultancy, farq media. As Director and Founder, Georgia helps businesses with their Public Relations strategy, as well as influencer and celebrity marketing. She also represents several influencers of her own. She lives with this motto in mind; "if your dreams don't scare you, they aren't big enough."