Prince Charles' 'broken promises' to grandchildren Prince George, Charlotte, and Louis pulls on heartstrings as Terra Carta initiative gets its first signing
The Duke of Cornwall has expressed his fears over the future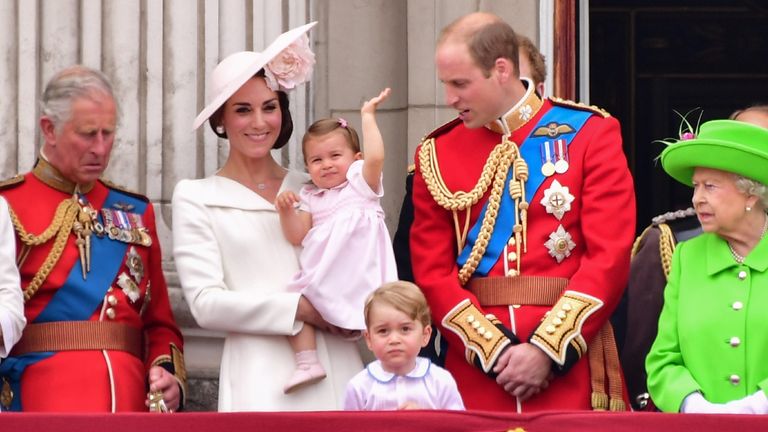 (Image credit: James Devaney / Contributor Getty)
Prince Charles opened up about his fears of "broken promises" to his grandchildren Prince George, Charlotte, Louis, and Archie and it's helped the first city sign up to his Terra Carta initiative
The Duke of Cornwall raised his concerns over making promises he cannot keep as he talked about his environmental fears at the Terra Carta launch
This Royal News comes as a report reveals Prince Charles and Camilla Parker-Bowles once spent $500k on ONE royal trip.
---
Prince Charles' 'broken promises' fears have led to him speaking about lessons learned, as he celebrates the first city signing up to his Terra Carta initiative.
The Duke of Cornwall's comments comes after he spoke about his worries over the 'broken promises' he's made his grandchildren Prince George, Princess Charlotte, Prince Louis, and Archie.
The Duke of Cornwall, who gave up his beloved home in preparation to become king, launched Terra Carta, or Earth Carta, virtually to coincide with the One Planet Summit in Paris back in January. And since then he recently visited Athens, which became the first city to sign up, with his wife Duchess Camilla to mark the signing.
Speaking at that event, Prince Charles said, "Cities, I think, have a really crucial role to play in accelerating the world's progress towards a sustainable future. This of course is even more critical now as we look to recover from the devastating pandemic that's affected every human and community on the planet."
"What we've learned in the last year is that human health, economic health, and planetary health are fundamentally interconnected," he added.
What did Prince Charles' 'broken promises' claim before launching the Terra Carta initiative?
When Charles launched ambitious charter he called upon business and industry to act now and lead the fight against the climate crisis - or risk future generations like grandchildren Prince George, Charlotte, Louis, and Archie, looking back on "broken promises".
Prince Charles has four grandchildren - Prince George, eight, Princess Charlotte, five, Prince Louis, two, children of son Prince William and Kate, and grandson Archie, aged 19-months, who is the son of Prince Harry and wife Meghan.
Prince Charles' 'broken promises' drew on his experiences as a grandfather to hammer home a message to pull on the heartstrings of everyone and hope to get private companies to sign up for the Terra Carta initiative to build a more sustainable future.
READ MORE: Princes Charles makes heartbreaking admission about his father Prince Philip
In his foreword to the Terra Carta, he said, "If we consider the legacy of our generation, more than 800 years ago, Magna Carta inspired a belief in the fundamental rights and liberties of people.
He continued, "As we strive to imagine the next 800 years of human progress, the fundamental rights and value of nature must represent a step-change in our 'future of the industry' and 'future of economy' approach."
He told delegates, "Sustainability is a choice. If we make it a part of our core values it will define our purpose, determine our choices and drive our actions." And called for urgent action and practical effort to mobilize the financial resources and innovation needed.
Prince Charles' 'broken promises' speech concluded, "It is this which will determine whether or not our children and grandchildren look back on a series of broken promises or, instead, reflect on a tipping point at which the world shifted to a more sustainable, equitable, and prosperous trajectory."

Terra Carta is deliberately named with reference to the Magna Carta, a treaty signed in 1215 which many regards as the foundation stone for democracy in England.
During the recent event at Athens town hall, the prince was also awarded the Gold Medal of the Honour, which is the highest distinction in Athens. He made a remark about his family ancestry and how "there is quite a bit of Greek blood that's flowing around me." He joked, "I seem to remember back in 1998, during another visit to Athens, I was given the Medal of the City, which as I said to you just now, I didn't realize that people of my age might actually win a gold medal!"
It looks like Prince Charles' 'broken promises' might help sign up a few more cities yet.