Prince Charles follows in Meghan Markle's footsteps in rare fashion surprise
Prince Charles and Meghan's surprising connection revealed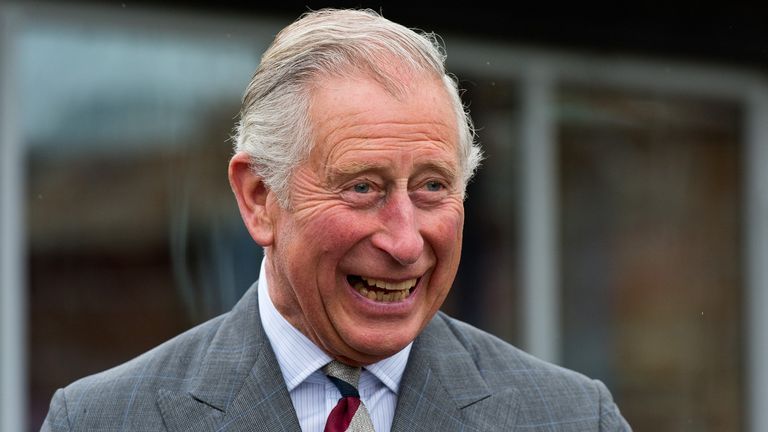 (Image credit: Getty)
Prince Charles has been praised for his sustainable approach to fashion by editor-in-chief of British Vogue, Edward Enninful.
Prince Charles has opened up about his timeless dress sense and condemned the habit of throwing everything away.
The future King was complimented on his fashion by editor-in-chief of British Vogue, Edward Enninful, which is often made up of double-breasted suits and a matching handkerchief.
Accepting the compliment, Prince Charles said, "I thought I was like a stopped clock… people come round after 25 years to dress like I do.
"I'm very glad you think it has style. I mind about detail and colour and things like that."
Charles, 71, lauded his support for sustainable fashion and revealed why he'll often have his clothes patched up as opposed to replaced.
"I'm one of those people who hate throwing anything away. Hence, I'd rather have them maintained, even patched if necessary, than to abandon them.
"But it seems to me there are huge opportunities, particularly now, within the whole sustainable fashion sector, to counter this extraordinary trend of throwaway clothing – or throwaway everything, frankly."
The Prince's admission comes after his daughter-in-law, Meghan Markle, voiced her support for sustainable fashion choices amid her and Harry's battle to combat environmental issues.
The Duchess of Sussex regularly wears sustainable fashion brands, including Maggie Marilyn - who use local manufacturers and promises to pay workers a fair living wage - and Gabriela Hearst.
What happens if Prince Charles dies before the Queen?
If Prince Charles dies before the Queen, Prince William would become King when the Queen dies.
Will Prince Charles ever be king?
Prince Charles may be heir to the British throne, but he will not become King until his mother, Queen Elizabeth, abdicates, retires or dies.
Will Camilla be Queen?
It is tradition for a woman, married to a King, to become Queen consort. But, Camilla Parker Bowles will instead be Princess Consort when Charles succeeds his mother, to appease those who did not look fondly on Charles and Camilla's relationship following the death of Diana, Princess of Wales. Clarence House confirmed this and said, ''The intention is for the Duchess to be known as Princess Consort when the Prince accedes to the throne. This was announced at the time of the marriage and there has been absolutely no change at all.'