Duke of Kent to publish book offering a look 'behind the scenes of the world's most celebrated family'
One of the Queen's most loyal confidants, The Duke of Kent's book will be released ahead of her Diamond Jubilee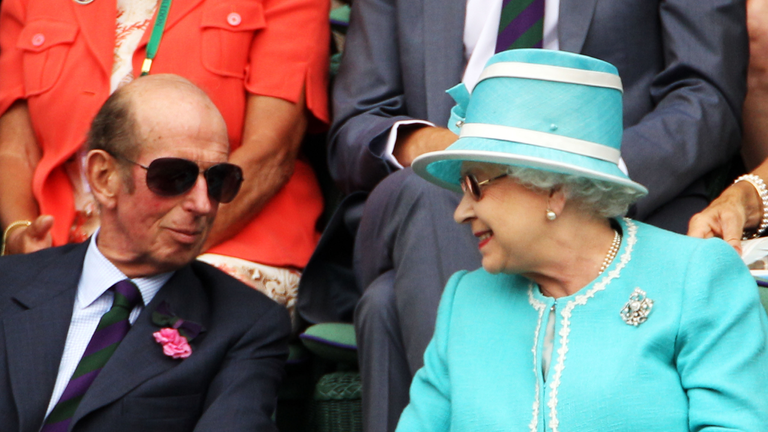 (Image credit: Oli Scarff/WPA Pool/Getty Images)
Prince Edward, the Duke of Kent, is to publish a book celebrating the Royal Family next year, ahead of Her Majesty's Diamond Jubilee celebrations. The book will come before Prince Harry's anticipated 'accurate and wholly truthful' memoir documenting his highs and lows of royal life.
A loyal confidant to the Queen for decades, Prince Edward is set to publish a book next year.
The Duke of Kent's book is set to offer "behind the scenes of the world's most celebrated family."
---
One of the Queen's first cousins, Prince Edward, Duke of Kent, has long been known as one of Her Majesty's most loyal confidants.
Such is the close bond between the two that she was present at his christening at Buckingham Palace and, over eight decades on, he was by her side when the Queen faced her first birthday parade alone after Prince Philip's death.
Who is the Duke of Kent?
Prince Edward, sometimes known as Edward Kent, is the Queen's cousin. His father, Prince George, died in a wartime flying accident when he was just six years old.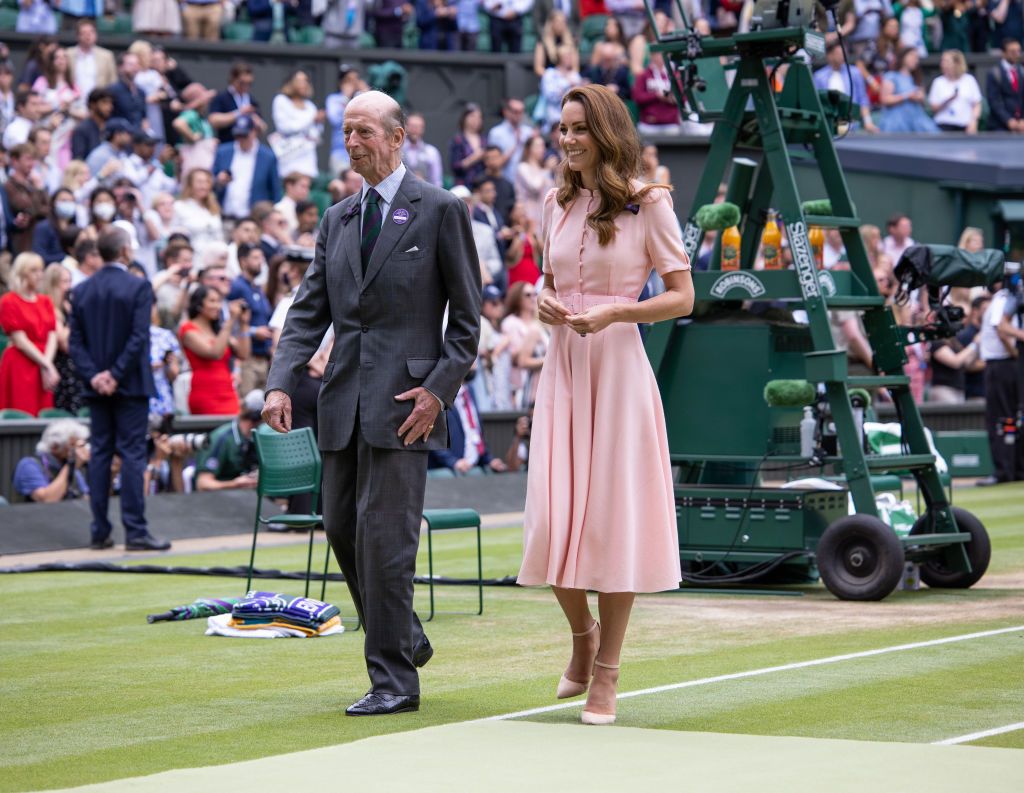 Edward carries out engagements on behalf of the Queen and is involved with over 140 charities and organizations.
Among his many notable duties, Edward served as president of the All England Lawn Tennis and Croquet Club, presenting the trophies to the Wimbledon champion and runner-up, and served as the United Kingdom's Special Representative for International Trade and Investment, retiring in 2001.
He is president of The Scout Association, the Royal United Services Institute, and the Royal Institution of Great Britain, and since 1967 Grand Master of the United Grand Lodge of England.
Who is the Duke of Kent married to, and do they have children?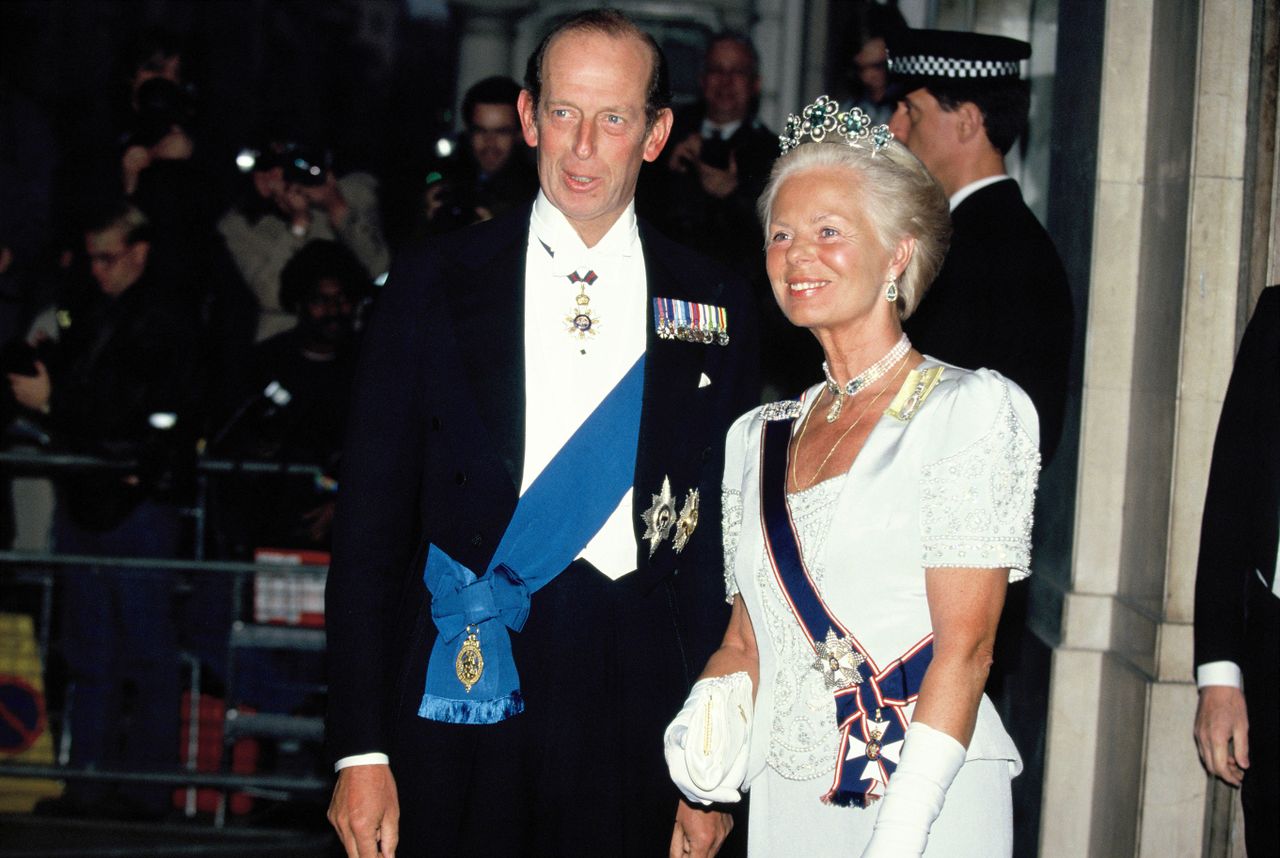 Edward has been married to Katharine Worsley since 1961.
Katharine, who would become the Duchess of Kent, and Edward share three children, George, Earl of St Andrews, Lady Helen Taylor and Lord Nicholas Windsor.
The Duke and Duchess of Kent live at Wren House, Kensington Palace.
When is the Duke of Kent's book out?
The book, titled A Royal Life, is due to be published in May 2022, ahead of the Queen's Diamond Jubilee.
Though details of what the book will include remain unknown, it's clear that very few people have such a strong claim to history than the Duke.
Over the years, he has been right by the Queen's side during momentous events including the Second World War, the funeral of the Queen's father, King George VI, where he walked behind the King's coffin, the Queen's coronation in 1953, to the funeral of Prince Philip.
Jack Slater is not the Last Action Hero, but that's what comes up first when you Google him. Preferring a much more sedentary life, Jack gets his thrills by covering news, entertainment, celebrity, film and culture for woman&home, and other digital publications.
Having written for various print and online publications—ranging from national syndicates to niche magazines—Jack has written about nearly everything there is to write about, covering LGBTQ+ news, celebrity features, TV and film scoops, reviewing the latest theatre shows lighting up London's West End and the most pressing of SEO based stories.
Jack's other favourite topics are exploring the new and the now. From strange hacks to wellness trends, Jack has an open mind, always willing to try something different. From Gua Sha to infrared saunas, drinking apple cider vinegar to biohacking, if there's something that could possibly help unearth his abs or smooth out his skin, he'll research, try and cover it.