The Countess of Wessex reveals affectionate nickname she has for the Queen
This is so sweet...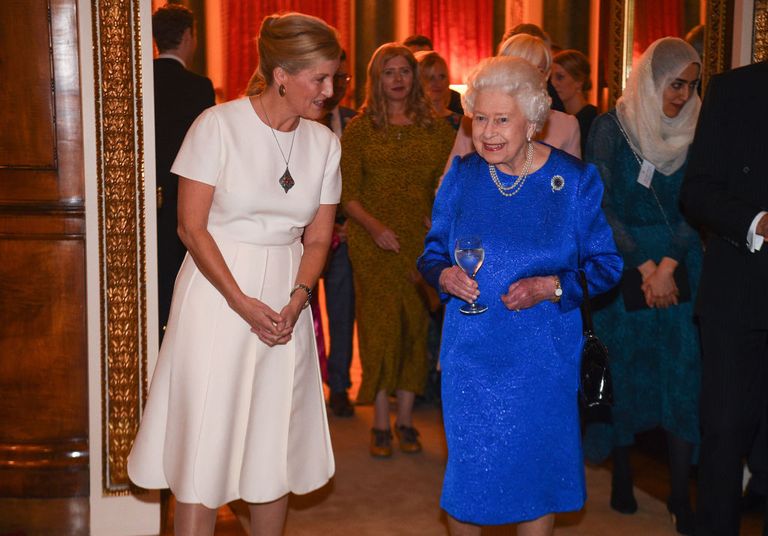 (Image credit: Getty Images)
The Countess of Wessex has revealed the affectionate nickname she has for the Queen during an important speech.
During the reception, the Countess of Wessex gave a speech about the charity where she honoured the Queen.
In her speech, she revealed the sweet nickname that she gives the monarch.
On Tuesday night, members of the royal family attended a reception at Buckingham Palace to celebrate the success of the Diamond Jubilee Trust.
Speaking in front of 200 guests at the Palace, the Countess of Wessex said, "I feel in a way that I have been your eyes, having travelled to Malawi, Bangladesh and India to see the work of the Trust first-hand, witnessing the ambitious initiatives being carried out in Your Majesty's name, and ensuring that the intended legacy would be real and long lasting."
She added, "I am very happy to say that Your Majesty's honour has been more than upheld."
The Countess has been campaigning to improve worldwide eye health for 19 years, even writing a blog post about trachoma, which is endemic in 54 countries.
In April, she embarked on a 5-day royal visit to India where she learned about a condition that can cause blindness in premature babies.
MORE: Duchess Meghan Markle's Marks & Spencer dress is back – and in brand new prints
She then referred to The Queen as 'Mama', adding, "Mama, when I have returned from my travels I have been so proud to share with you the work I have witnessed being carried out under the umbrella of the Queen Elizabeth Diamond Jubilee Trust and the care of so many people working so hard to save and cure sight."
The Countess continued, "Each time you have listened with interest and been eager to hear of how the work is going, and each time I have been stunned as you have shared with me your deep knowledge of each of these countries, not top level observations, but personal experience, demonstrating to me time and again the real affection you have for all people of the Commonwealth and why that affection is so abundantly returned by them to you."
During the reception, The Queen greeted many health professionals and supporters from across the Commonwealth. Many were involved in a project led by The Queen's Diamond Jubilee Trust, which saved the sight of 22 million people in just five years.