Behind The Scenes Photos From Benedict Cumberbatch's New Film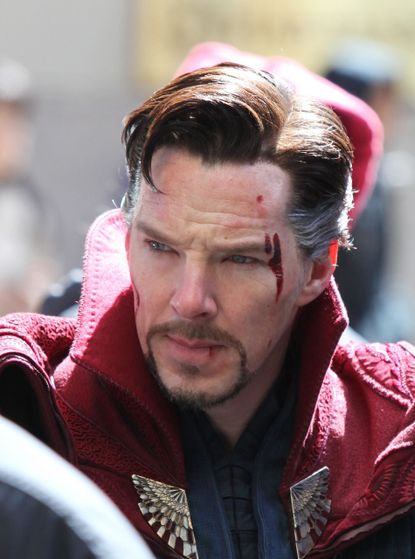 (Image credit: Rex Features (Shutterstock))
It's Benedict Cumberbatch as you've never seen him before! The Sherlock actor plays the lead in the upcoming Marvel film Doctor Strange, directed by Scott Derrickson.
Following an crippling accident, neurosurgeon Dr. Stephen Strange embarks on a quest to repair his damaged hands. Along the way, he meets the Ancient One (Tilda Swinton) and her student (Chiwetel Ejiofor), who will take him on a journey to master the mystic arts.
In the teaser trailer, Cumberbatch speaks with a snarling American accent, saying "I don't believe in fairytales about chakras or energy or the power of belief".
Watch the trailer below:
http://www.youtube.com/watch?v=Lt-U_t2pUHI
Doctor Strange will be in cinemas from 4th November 2016
Isa Jaward is a journalist from London who has written for the likes of Time Out, The Guardian and Music Week.