Viola Davis looks identical to Michelle Obama in new teaser trailer for The First Lady
The first teaser for The First Lady, a new Showtime anthology series, shows off its incredible cast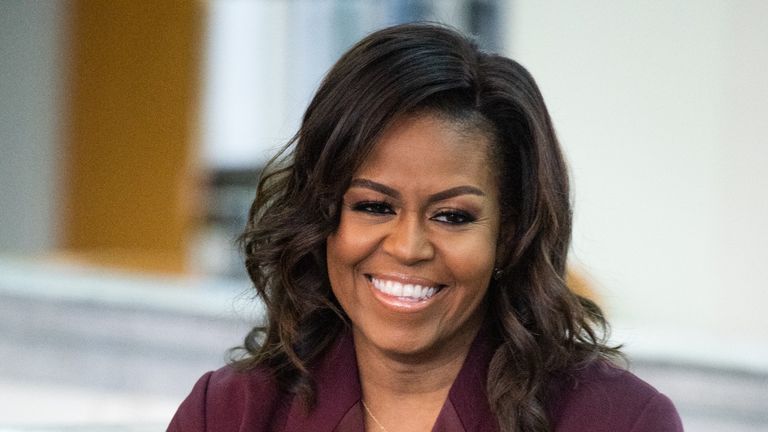 (Image credit: Jim Bennett/Getty ImageS)
The first teaser trailer for the much-anticipated Showtime drama anthology series The First Lady is out—and it's looking even more awesome than we expected it to. We should have known better—the cast is stellar, the premise of the show interesting and the network behind it has a history of putting out top-notch shows.
We are particularly struck by Viola Davis, who recently admitted to "losing her mind" after landing the Michelle Obama role in The First Lady. As seen in the one-minute-long clip, the 56-year-old actor looks almost identical to the former First Lady.
British actor O-T Fagbenle, 41, will take on the role of Michelle's husband, former American President Barack Obama.
As its title suggests, the one-hour-long drama will focus on the female counterparts of the various leaders of the free world throughout the years. "The First Lady is a revelatory reframing of American leadership, told through the lens of the women at the heart of the White House," reads the production's official description. "In the East Wing of the White House, many of history's most impactful and world-changing decisions have been hidden from view, made by America's charismatic, complex and dynamic First Ladies."
---
The description goes on, "This series will peel back the curtain on the personal and political lives of three unique, enigmatic women, tracing their journeys to Washington through interweaving storylines with an enlightening intimacy, with season one focusing on Michelle Obama, Betty Ford and Eleanor Roosevelt."
Casting-wise, the show is filled with stars. Golden Globe winner Michelle Pfeiffer will play Betty and Aaron Eckhart will take on the role of her husband Gerald Ford. Eleanor, First Lady between 1933 and 1945, will be played by Gillian Anderson and Kiefer Sutherland has signed on as her husband, former President Franklin D. Roosevelt. Other recognizable faces round out the cast, including Judy Greer, Rhys Wakefield, Charlie Plummer and Dakota Fanning.
The just-released teaser provides a sneak peek of the sort of drama that the women—and the country—faced throughout the years.
"They want to turn me into a Black Martha Stewart?," Viola-as-Michelle says in a scene.
"You have a wife who has a life of her own," Gillian says in a campy accent that is very reminiscent of Eleanor.
In another scene, Michelle tells her on-screen husband Aaron: "I have done everything I was supposed to do."
No word yet on when, exactly, the new series will premiere but, according to reports, the series will continue on with a second season focusing on another set of First Ladies—and we already can't wait to watch it.
Anna Rahmanan is a New York-based writer and editor who covers culture, entertainment, food, fashion and travel news. Anna's words have appeared on Time Out New York, the Huffington Post, Fortune, Forbes, Us Weekly, Bon Appetit and Brooklyn Magazine, among other outlets.