Tanya Roberts passes away, following premature death announcement
Iconic Charlie's Angels actress passes away at age 65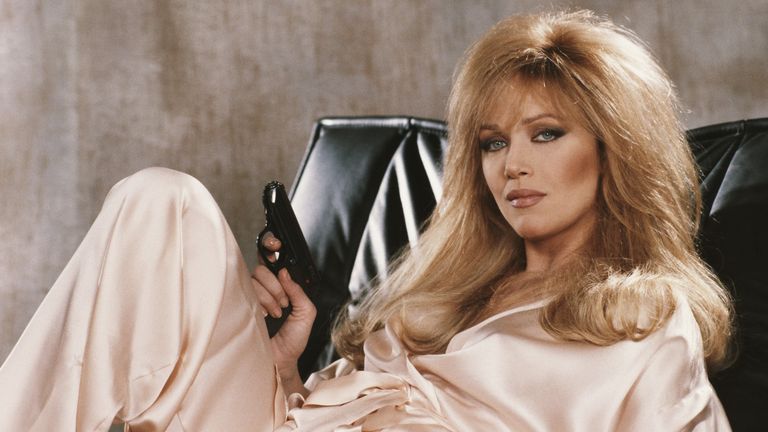 (Image credit: Keith Hamshere / Getty Images)
Tanya Roberts was mistakenly reported as dead on Sunday as a premature statement about her wellbeing was made by her partner Lance O'Brien. This was later corrected by the hospital treating Roberts as she was still in intensive care when the announcement was made.
O'Brien found out mid-interview that Tanya was still alive. He cried following the shocking news and exclaimed "Now you're telling me she's alive? Thank the lord"
The American actress unfortunately passed away just 24 hours after this incident, on Monday night at L.A's Cedars-Sinai Hospital.
She was not diagnosed with COVID-19 and her cause of death is still unknown by the public, as it was reported that she was not suffering from any illnesses when she rushed to hospital on 24 December 2020, following a dog walk.
Roberts was famous for her role in Charlie's Angels. She played Julie Rogers in the final season on the 1970's classic programme.
She also played bond girl Stacey Sutton in the 1985 film View to a Kill. She starred alongside Roger Moore and Christopher Walken in this iconic role.
Roberts is more well- known by the younger generation for her role as Donna's mom Midge Pinciotti in That 70's Show.
Roberts left that 70's show in 2001 so that she could spend more time with her ill husband. A few years later in 2005 she retired from acting completely in order to care for her husband Barry Roberts who died in 2006.
Roberts is survived by her partner Lance O'Brien, and has been eulogised by various former cast members.
Topher Grace, who starred alongside Roberts in That 70's show tweeted: "I was so sad to hear that Tanya Roberts has passed away. She was a Bond girl, one of Charlie's Angels, and truly a delightful person to work with. I had never acted before and, to be honest, a little nervous around her. But she couldn't have been kinder. We'll miss you Midge."
Ashton Kutcher, another former cast member of That 70's show, replied to this tweet stating: "yo bro she's not dead". This was of course before the announcement that the star has in fact passed away.
I was so sad to hear that Tanya Roberts has passed away. She was a Bond girl, one of Charlie's Angels, and truly a delightful person to work with. I had never acted before and, to be honest, a little nervous around her. But she couldn't have been kinder. We'll miss you Midge. pic.twitter.com/ewqDS3RadbJanuary 4, 2021
See more