How The Crown recreated Princess Diana's iconic wedding dress
The show's creators reveal the details behind the gown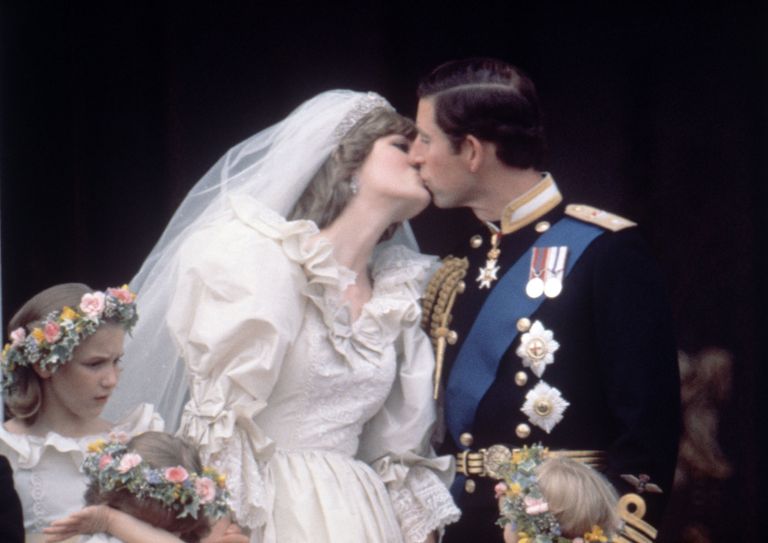 We racing through season four of The Crown, which is proving to be the most scandalous series of the hit Netflix show yet. Watching the dramatic storylines unfold has us all wondering, how true is The Crown and which elements of the show are fictional?
But there's one episode that we've been waiting for with baited breath - Princess Diana and Prince Charles' wedding, especially after we got the first glimpse of that Princess Diana wedding dress.
And now we have more details on how the iconic gown was recreated for the show.
Princess Diana wore her wedding dress back in 1981 to her wedding to Prince Charles at St Paul's Cathedral. With voluminous sleeves and ruffle detailing, it was very of its time.
Originally designed by David and Elizabeth Emanuel, it featured a whopping 10,000 pearls and a record-breaking 25 foot train. The back of the gown featured an 18-carat gold trinket studded with white diamonds to the label.
To recreate the dress for actor Emma Corrin, who makes her first appearance as Princess Diana in series four, the show's costume designer Amy Roberts collaborated with the original designer David Emanuel.
'Four months and five fittings later, with three people spending a collective 600 hours working, they had a dress. It's made of 95 metres of fabric and 100 metres of lace, with a train that is approximately 30 metres long,' said Netflix.
'The Nottingham-based team who made the lace on the Emanuels' original dress also made the lace for this one. Sadly the man who worked on the real-life dress passed away, but it's his son who worked on the one you'll see in The Crown.'
Although they didn't have the original patterns, Emanuel helped the team create the gown with details from the original drawings.
And the dress has also got the approval of fellow designer Elizabeth Emanual.
'The dress looks lovely. They have done a great job in capturing the spirit of the wedding gown, she told People.
'Emma Corrin looks wonderful in it. I'm a big fan ofThe Crown, it's an amazing series and I'm looking forward to seeing it when it comes out,' she added.
Us too! The new series of The Crown drops on Netflix on 15 November. Mark it in your diaries.