Fleabag's Andrew Scott to star in new HBO hit play adaptation alongside Ruth Wilson
Andrew Scott and Ruth Wilson will appear in HBO's exciting new project.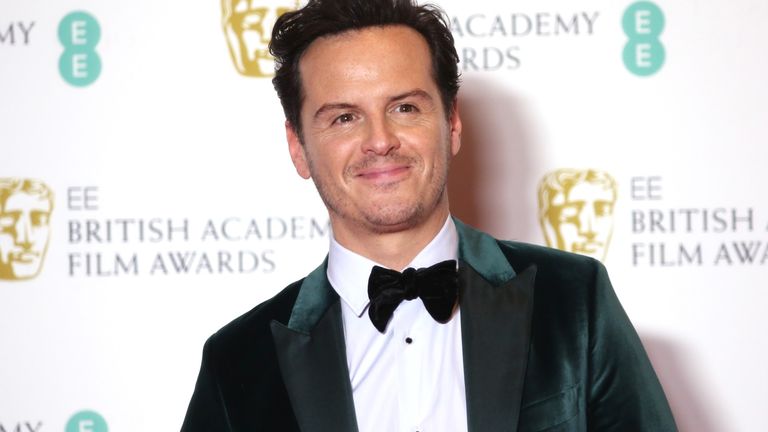 (Image credit: Photo by Lia Toby/Getty Images)
We all know Andrew Scott best from his sensational portrayal of the "Hot Priest" in season 2 of BBC's Fleabag. After achieving great success in this stand-out role, the Irish actor has gone onto bigger and better things.
This includes the latest series of the hit adaptation of Philip Pullman's His Dark Materials books. Joining the cast of the recently launched second series as we entered lockdown 2.0, he appears alongside acclaimed actor Ruth Wilson.
It seems this is a match made in heaven. The Hollywood Reporter has recently confirmed the exciting news that HBO have cast them as husband and wife in a new movie.
What is Oslo about?
The report revealed that this Tony Award-winning play by J.T.Rogers is based on a true story. It focuses upon the secret back-channel talks, friendships and heroics of a small group of Israelis, Palestinians and one Norwegian couple that eventually lead to the 1993 Oslo Peace Accords.
Ruth Wilson is set to play Mona Juul, a Norwegian foreign minister. Andrew Scott will play opposite her as her sociologist husband Terje Rød-Larsen.
Who else is involved in this HBO adaptation?
Writer Rogers is adapting his play and the Prague-based production is reportedly directed by Tony winner Barlett Sher (South Pacific).
And that's not all - this already esteemed group is joined by film-making legend Steven Spielberg. He will be one of the executive producers on this Oslo adaptation.
HBO senior programming and films Vice President Tara Grace has spoken of her excitement at the new project.
She said: "In collaboration with Steven, Kristie, Marc, and Bold Films, we're delighted to work with JT and Bartlett to adapt their inspiring Tony Award-winning story for the screen.
Grace added, "we couldn't be more pleased to have so many revered artisans on both sides of the camera working together to bring this to life."
When will we be able to watch Oslo?
According to Deadline, the movie will air on HBO and stream on HBO Max next year. But with no specific date announced yet and restrictions in place across the globe, it seems almost certain audiences will have to wait a while yet.
But if you just can't wait until then to witness Andrew Scott and Ruth Wilson team up on screen, never fear. His Dark Materials Season 2 continues at 8:10pm on Sundays on BBC One.
If you're yet to experience the magic of Philip Pullman's world, then you can catch up on everything you've missed so far on BBC iPlayer.