Fifty Shades Star Jamie Dornan On What Makes Him Tick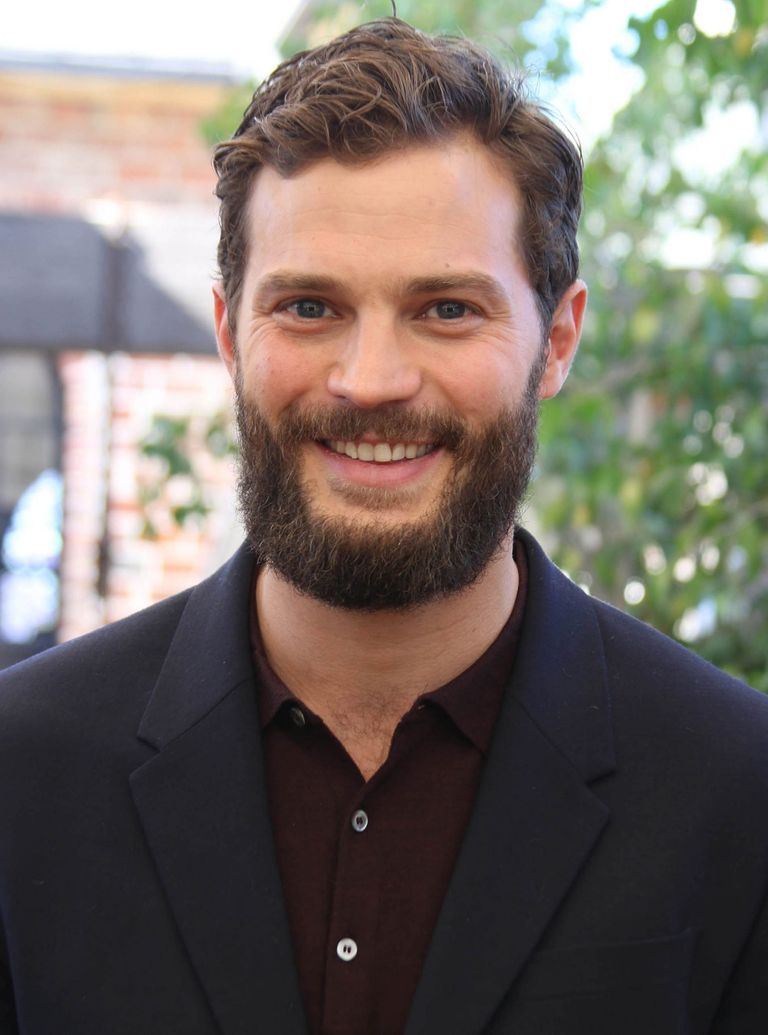 On Fifty Shades Darker... I felt more comfortable the second time around. I think when you're making the first film of any franchise there's a lot of pressure in terms of setting a tone and the way it's shot and the way it's played. This time, everyone was in a better place about it. So it was definitely a better experience. On fatherhood... We've got two little girls now, so it's pretty insane. One of my best friends said that one is a pet, two is a zoo. It's been a big adjustment and it's definitely harder. But you have to just go with it and accept less sleep and less time, and accept less reading of books, and all the usual things you do in a day. On being a sex symbol... You certainly can't be annoyed with that sort of status. It goes with the territory a little bit. But I guess my thing is not to pay a great deal of heed to it.
On staying grounded... I've had the same group of mates since I was a young boy and that will never change. They just don't have any interest in what I do. One texted me saying, "I heard about Fifty Shades. Congratulations on the role. That's going to be disgusting. I won't watch it."
On the future... I want to have a varied career. In the last couple of years, I've played psychopaths or sociopaths and I don't want to play guys like that my whole career. They are so far from what I consider myself to be. I love the idea of doing comedy and of mixing it up and keeping things interesting for myself.
MY LOVES...
Going to B&Q You end up coming back with stuff you don't go in for. I actually hope I don't end up not being able to go there because I do love a good DIY shop... although I'm awful at DIY. Cooking I'm a good cook. Where I come from, we do a Sunday roast: potatoes and roast beef, chicken or lamb with all the trimmings - that would be my speciality. Valentine's Day Some guys are really useless about it, but I think I've always tried to make some conscious effort to do something romantic. Now that I'm married, I feel that even more so. You have to keep the romance alive.
Crisps I could eat ten packs of Hula Hoops a day and not think about it.
MY HATES...
Filming sex scenes There are dozens of hairy men standing around, moving cables and lighting equipment. That's not sexy.
Shaving I find it really tedious and I don't understand how guys do it every day.
My nose It bends to the right; it's been broken twice definitely, three times possibly.
Being called "cute" I didn't do particularly well with girls at school. I was always very young looking and my sister's friends would say, "You're so cute." I hated that.
Fifty Shades Darker is released in cinemas on 10 February.