Lonely at Christmas: how to ease depression and loneliness over the festive season
Feeling lonely at Christmas? You're not the only one – but the good news is there are some things which can help...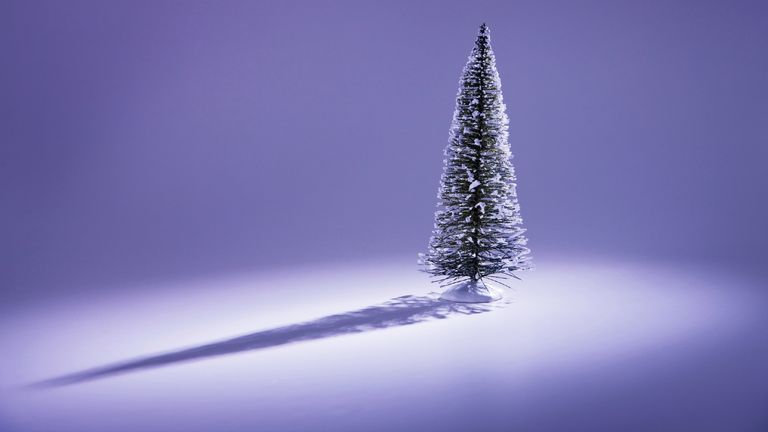 (Image credit: Getty Images / Vstock)
Always feel lonely at Christmas? Or perhaps this year's Tier restrictions mean you've been on your own more than usual this festive period? Whatever your situation, you are not alone. In fact, a new study by Schulstad Bakery Solutions found that 67% of us feel this year has been mentally tough, with 40% not looking forward to a 'Covid Christmas.' 
We are naturally social creatures who need human contact for optimal wellbeing, but that's not always possible. 
"It is highly likely that people will continue to feel lonely for the foreseeable future as the lockdown and tighter restrictions become re-introduced," says Dr Sarah Brewer.
Here's everything you need to know if you're feeling lonely at Christmas... 
Lonely at Christmas: why is can lead to depression
Depression is a condition with many symptoms and causes, but it is usually known as a persistent low mood that affects your everyday life.
If a low mood doesn't go away after a couple of weeks, or is recurring, this could be a sign that you're experiencing depression.
Depression can affect us at any time, but it can be especially difficult with the social and financial pressures of Christmas. Common symptoms are restlessness, irritability, feeling worthless and finding no enjoyment in activities you normally would can flare up over this period.
Other warning signs may be behavioural changes like experiencing insomnia, having a low or increased appetite, drinking or smoking more than usual, or having a low libido.
If you are concerned that you or someone you know may be in danger this season, call an ambulance, go to A&E or call the Samaritans free on 116 123 to talk to someone.
Being lonely at Christmas is not always about being alone
Loneliness is the feeling of isolation, but is not the same as being alone.
"Some people choose to be alone and live happily without a lot of contact. Other people might have lots of social contact, be in a relationship or part of a family, and still feel lonely," says Stephen Buckley from mental health charity Mind.
"Loneliness isn't a mental health problem in itself, but it can contribute to mental health problems like anxiety and depression.
"Christmas has a lot of expectations associated with it. It can feel like there's a lot of pressure to be celebrating with family and friends, which can make feelings of loneliness even bigger. For some people it might be their first Christmas after losing friends or family, others might be unable to travel to see loved ones, and some may be spending the festive period entirely alone."
READ MORE:
How being lonely at Christmas affects older people
Loneliness can affect people at any age, although it can be particularly hard on those over the age of 75.
According to Age UK, almost a million older people feel lonelier at Christmas, two out of five of whom have been widowed.
They also report that half a million older people can go up to a week without seeing or speaking to anyone.
What you can do to combat loneliness over Christmas
Speak to your GP
"If you're concerned that your feelings of loneliness are having a negative impact on your mental health, you may find it helpful to talk to your GP," says Stephen.
Start a conversation
The NHS recommends smiling at or beginning a conversation with someone can help alleviate loneliness. Say hello to a neighbour out for a Christmas walk, or get chatting to a stranger in the street. Better yet, call one of your loved ones to ask how their Christmas is going. They'll definitely be pleased to hear from you. "It's  imperative that you keep in touch with family and friends as best you can to avoid loneliness," says Dr Brewer.
Volunteer
Volunteering can do wonders for combatting loneliness, and there are plenty of opportunities during the festive period. Not only will you be helping a good cause, but you'll meet other like-minded volunteers. "Many people find that volunteering, taking up a hobby or doing more exercise can help manage feelings of loneliness," says Stephen. "Visit Mind's info pages on loneliness to find more information and support available."
Join Re-engage
Re-engage is the UK's only charity solely dedicated to combatting loneliness among older people. Head to their website to enrol as a volunteer or sign up to be partnered with a call companion, so you can have a chat with someone over the phone.
Exercise
Going for a walk is great for giving mental health a boost. "Keep occupied as boredom can lead to snacking and comfort eating," says Dr Brewer. "You can find lots of videos of home workouts to follow along with on YouTube. Exercise will also release endorphins helping you feel happier."
Calm feelings of panic caused by being lonely
Feeling overwhelmed and alone? A calming technique can help.

"Make yourself a warm drink and sit down," says qualified health and mindfulness coach Louise Murray. "Notice three things in this moment, such as the colour of the drink, the weight of the mug, the feeling of the chair. Then breathe into your shoulders, relax them down and enjoy your cuppa, savouring the flavour. Return gently to the senses whenever you notice your mind straying."
Feel depressed? "If you're feeling a bit low, replace any negative chatter in your head with positivity instead," says Louise. "This might mean listening to your favourite music, an uplifting podcast, or reading an inspirational book. If you choose a book or a podcast; set an alarm for 10 minutes, read/listen away and then you will come away feeling much more positive and ready to get on with the day again."
Lonely at Christmas - find support
How to deal with feeling lonely at any time of the year
Connecting with others in person is not easy right now, which is not good for our health. In fact, research by the Office of National Statistic has found loneliness can be as harmful as smoking 15 cigarettes a day.
And, while loneliness often feels worst at Christmas, it can have a negative effect on your health all-year round. But for now, a change of mindset could help.
"A significant emotional differentiation between being alone and being lonely is having the ability to feel positive and happy when alone," says chartered psychologist Dr Meg Arroll. "Engaging in creative pursuits can be joyous when done alone." Learn a new skill, work in the garden and celebrate your self-sufficiency.
If feelings of depression continue, make sure you see your GP.