You can now buy a replica of the Duchess of Cambridge's stunning Gucci gown for under £100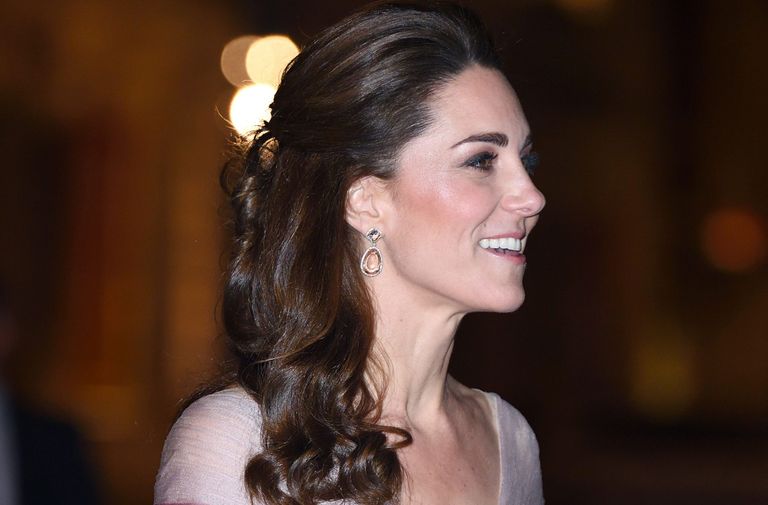 Royal fashion fans were left swooning back in February when the Duchess of Cambridge stepped out in an utterly stunning Gucci gown.
As she attended a Gala Dinner in aid of Mentally Healthy Schools at the Victoria and Albert Museum earlier this year, 37-year-old Duchess Catherine radiated elegance in the floor length, pink and purple number.
Now, lovers of the designer dress will be able to steal Duchess Catherine's style thanks to iconic royal fashion Instagram account, @Regal_Replikate.
The social media page is a godsend for those desperate to replicate the chic style of the royals, specifically the Duchess Catherine and the Duchess of Sussex, Meghan Markle.
Sharing the iconic Gucci dupe from affordable brand ChiChi London, the post read: '@chichiclothing have a great #replikate for the Gucci dress worn by the #duchessofcambridgeto the 100 Women in Finance gala last February.'
READ MORE:The Duchess of Cambridge's engagement ring was actually originally meant for someone else
Providing a tip on how to make the piece even more similar to Catherine's, the post continued: 'This dress has a similar silhouette and colour scheme, and swapping the pink ribbon for a burgundy one would make it look even closer to the original.'
Naturally, fans of the gown took to the comment section to express their gratitude, with one writing: 'Wow! Great find!'; while a second added: 'So this is amazing!!! How did you find that?'
READ MORE:You can now buy the Duchess of Cambridge's Wimbledon dress
In even more exciting news, the Steffny Colour Block Dress in Mink can be purchased on the high street from John Lewis and Next and costs a fraction of the price of the original at just £80.
This comes days after it was discovered that a super-chic pair of sunglasses worn by Duchess Meghan were back in stock for a total bargain price of £45.
Earlier this year, a then-pregnant Meghan jetted across the pond to New York to celebrate her baby shower.
As always, the 38-year-old Duchess was photographed sporting a multitude of stylish outfits, but it was one accessory in particular that topped off her classy looks.
The former Hollywood actress headed to lunch covering her baby bump with a textured black cape coat teamed with a pair of black slim fit jeans and a pair of nude court heels.
Crowning the outfit with some serious style, she wore a pair of bold, black, cat eye sunglasses.
If you head over to Net-a-Porter, you can add the 'Air Heart' in glossy black acetate with gold accents to your basket and add some Duchess inspired glamour to any outfit for just £45.