Genius travel hack shows travellers how to get more out of their hotel
Get us to a hotel stat!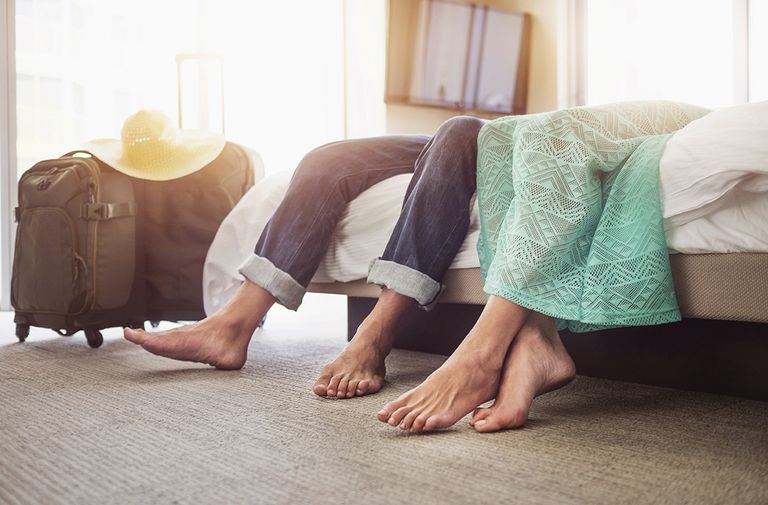 (Image credit: Getty)
We all love to live the first class life when we travel.
But our budgets don't always allow for the best of the best.
So any tricks that can help us get the most out of our holidays and add just a little perk are always welcome.
And now a regular traveller has shared a hotel hack that could help us all have a nicer stay wherever we are.
And it doesn't cost a thing.
MORE:The world's most powerful passports of 2019 have been revealed
Taking to Twitter to share the genius hack, a regular traveller posted an image of the curtains in a hotel room.
In the picture, the Twitter user has taken a hanger (one with clips on the bottom of it) from the hotel wardrobe to clip the curtains together.
'I don't remember who posted this on Twitter a few years ago,' he captioned the clever photo, 'but whoever you are: you have improved every night I've spent in a hotel since.'
The clever hack means that the blackout curtains span the whole of the hotel room windows and there is no little gap letting in that pesky sliver of light in the morning.
A better night's sleep and an easier lie-in? We'll take that
The post quickly raked up over a massive 70,000 retweets and nearly 400,000 likes.
Many left comments about the clever trick and one even wrote about his own variation on it, commenting, 'I use the clip on the hotel pen but the hanger looks more effective!'.
Others added, 'Packing a few clothespins will do the trick, too' and 'Or a couple of chip clips'.
Many also commented with their own travel hacks – and they're pretty groundbreaking.
One wrote, 'My must: I use the plastic baggie from the ice bucket to wrap around the remote. Then I don't have to worry about who last touched what,' while another added, 'Wait. This is what I use for my shower cap'.
MORE:Virgin Atlantic might strike this December – here's what you should know if you're travelling
Others were more interested in making sure their phones didn't run out of juice, writing, 'My hotel hack is if you ever need an extra phone charger ask the front desk if they found one. They have a box full', while another added, 'And if they don't have enough outlets, use the USB port of the hotel room tv'.
Another wrote about how to keep your electricity on without losing a room key, 'My hotel hack is that you can literally put any card in the slot that turns on the elctricity, so you can leave the room with your device charging inside'.
And other even had an ingenious trick for the internet, writing, 'I always bring a 10' LAN cable and plug my laptop directly into the wireless router,' adding, 'Almost every hotel I've been to had a wireless router hidden somewhere in the room... I just plug my laptop directly into it and enjoy high speed internet'.
Happy travels!