The world's top 25 emerging travel destinations have been revealed- and number 14 is an unexpected British town
Suitcases at the ready...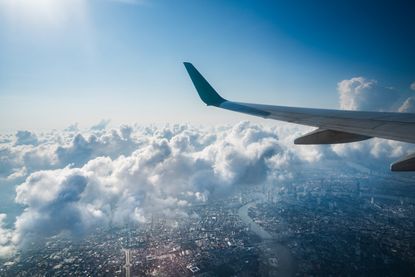 (Image credit: Getty)
Attention globetrotters!
The top 25 emerging global travel destinations have been revealed.
Travel review site Tripadvisor has shared its annual round up of the most on-the-up destinations around the world.
The list of up and coming places includes exotic locations from all around the world.
But number 14 on the list may surprise you because you won't need a passport to visit this one.
Nabbing the 14th spot is the Suffolk town of Ipswich, the only UK destination to make the 2020 Travellers' Choice Destination.
According to information collected by Tripadvisor, visiors have been falling for the picturesque town's waterfront features, rich historical past and its bustling culture.
"With superb transport links, an excellent range of accommodation options and ever-growing list of theatres, dance houses and things to, Ipswich is attracting some well-deserved traveller attention," Tripadvisor explained.
READ MORE:The best cities to visit in the UK for fans of history and beautiful architecture (opens in new tab)
Kaliningrad in Russia took the top spot, followed by Saranda in Albania, Beirut, Luxor and Naoussa in Greece.
Agra in India made 25th place, with Darwin in Australia and Winnipeg in Canada coming just before.
The full list of the top emerging spots around the world are as follows.
1. Kaliningrad, Russia
2. Saranda, Albania
3. Beirut, Lebanon
4. Luxor, Egypt
5. Naoussa, Greece
6. Rugen Island, Germany
7. Phu Quoc Island, Vietnam
8. Monopoli, Italy
9. La Paz, Mexico
10. Curaçao, Caribbean
11. Ile d'Oleron, France
12. Guayaquil, Ecuador
13. Tulsa, United States
14. Ipswich, United Kingdom
15. Franschhoek, South Africa
16. Tangier, Morocco
17. Takamatsu, Japan
18. Cala d'Or, Spain
19. Petropolis, Brazil
20. Antwerp, Belgium
21. Mirissa, Sri Lanka
22. Alvor, Portugal
23. Winnipeg, Canada
24. Darwin, Australia
25. Agra, India