Bargain Hunt Presenter Tim Wonnacott To Join Exclusive Woman & Home Antiques Cruise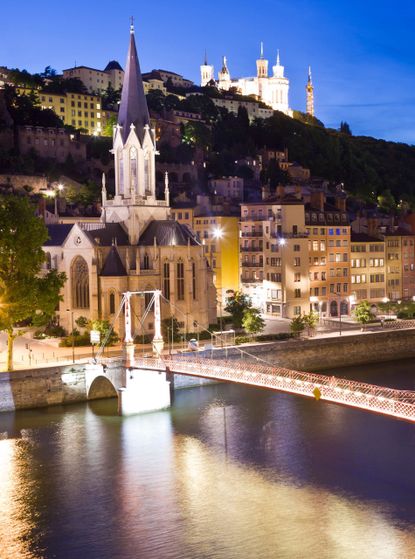 (Image credit: Alamy Stock Photo)
If you love to rifle through markets and antiques shops looking for treasures, who better to accompany you than former Bargain Hunt presenter and director of Sotheby's Tim Wonnacott? He will join our new Antiques Adventure on the Rhone (opens in new tab) cruise, departing next June - giving you an entertaining look behind the scenes of real-world bargain hunting in the beautiful south of France.
Learn how to find antique treasures in two exclusive and fun talks from Tim, discover how to spot a masterpiece with his expert advice, and take Tim's Antiques Challenge at L'Isle-sur-la-Sorgue's famous flea market... He'll give his verdict on a selection of items bought by guests on their trip - and award prizes for the best buys, and a wooden spoon for the worst!
Bargain Hunt's Tim Wonnacott will be your guide!
Emerald Liberte, your home for the week
All this, while you're cruising along the River Rhône - one of Europe's greatest journeys. On guided shore tours you'll experience its many highlights: Lyon's mouthwatering food markets; the fascinating history of Arles and Avignon; the beautiful vineyards of the Beaujolais and Burgundy regions.
"I am looking forward to exploring all the cultural delights the mighty Rhône has to offer," says Tim.
Palais des Papes in Avignon (Alamy)
The pool on board the boat
The luxurious Emerald Liberte ship will be your home for the full eight-day trip - and when you're not exploring on shore you'll have plenty of free time to enjoy beautiful river views from the open-air top deck and restaurant, soak up the sun in the swimming pool, and relax in the spa and fitness suite. All food and drinks (including wines and beers) are included in the price, as well as all activities and flights and transfers.
Hunt for treasures in the markets of L'Isle-sur-la-Sorgue (Alamy)
Better yet, the first 30 passengers to book will receive free €100 on-board spending, to use on spa treatments, souvenirs, or premiums wines or Champagnes while on board.
Emerald Liberte made her maiden voyage in 2017, and is operated by the award-winning river cruise specialist Emerald Waterways - which is known for its spacious, modern, state-of-the-art ships. Book your place on this tour now (opens in new tab)
The details
When? 16 - 23 June 2018 How much? From £1,995 per person How long? 8 days To book: Call 0800 044 9941 and quote reference TSRHONE