Mallorca reimagined: Intriguing things to see and do on the beloved Balearic island
Be inspired by Mallorca's land and sea in an out-of-season sojourn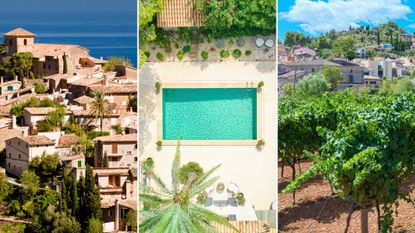 (Image credit: Getty Images)
Known for its stunning coastline, turquoise waters, and rugged, yet beautiful calas Mallorca is undoubtedly popular during peak summer months, yet out of season - once the crowds dissipate - is when travellers in the know move in.
Beach days are still encouraged but there's so much more to this historic and creative European island. Here's what to see and do in Mallorca outside of the obvious…
What to see and do in Mallorca
Art and the Balearics go hand in hand with many famed artists, from Miquel Barceló to Vincent Calbet making the Mediterranean islands home over the years. One of Palma's most famous residents was artist Joan Miró who moved to the island with his wife Pilar Juncosa in 1956. His home and studio, just outside the city centre in Cala Major district, immediately stuns with its bright white and primary coloured facade designed by Rafael Moneo. The most peaceful part is at the back of the studio, where an old finca sits surrounded by pine trees. Visitors can fully immerse themselves in Miro's eccentric world and learn more about his painting, drawing, sculpture and artistic processes - including sketching directly onto the finca walls - with a tour around the buildings and gardens.
More of Miro's artistic creations can be found back in the city centre, alongside architecture that will seriously impress. Edifici Casasayas, inspired by Gaudi are arguably the most beautiful in the city, built between 1908 and 1911, the two houses feature magnificent facades and motifs inspired by nature, while the impressive art-nouveau Can Forteza Rey and the incredibly detailed La Seu cathedral are just a short stroll away too. The cultural city of Palma makes the perfect base for an island getaway, its mixture of dramatic architecture, art spaces, great shopping, and unrivalled small hotels are the main draw, whatever time of year you visit.
Mallorca's geographical location, temperate climate and fertile land provide the best environment for some seriously memorable wines and some of the best salt the world has to offer. To truly discover the best produce on the island, a road trip makes a necessary but fun excursion. Vinyes Mortitx is a winery owned by a group of Mallorcan locals who pooled together to buy the land in 2000. Surrounded by a circle of mountains on the northern part of the island, the rocky soil, fresh ocean breeze and sloped surroundings ensure the environment produces easy-drinking wines that you'll want to take home. Hand-harvested with only 4,000 plants per hectare to keep humidity low, Mortitx specialises in Syrah, Merlot and Chardonnay, producing around 80-90 thousand bottles a year. The vineyard welcomes intimate group tours where you can learn much more about the way the grapes are grown, harvested and processed, ending with a tasting session.
With a completely different vibe and much bigger scale, Can Axartell is another wine-growing estate in the north and one that also specialises in olive oil. This bigger operation has a James Bond-esque headquarters sitting right in the heart of an abandoned quarry and uses a gravity-based system to produce its wine. The huge glass-fronted building with a modern curved staircase is a world away from Mortitx's humble winery but both impress in their own way. Can Axartell also arranges small group tours that finish with a tasting of some of their most popular wines, the rosado - a blend of Callet, Matt Negro, and Pinot Noir - is particularly good.
Organic, hand-harvested sea salt has been produced in Mallorca for thousands of years, thanks to an abundance of sunshine, low humidity, and a gentle sea breeze. Es Trenc nature reserve is home to some of the world's best salt and a tour of the grounds is a must when in Mallorca. The calming grounds in the southeast of the island are surrounded by unspoilt wetlands dotted with flamingos and natural sand dunes, making it one of the most beautiful spots and one that many visitors often miss. Salinas D'es Trenc produces a plethora of flavoured salts and limited edition tins as well as providing guided tours of the grounds, look out for the salt enriched with hibiscus petals, it's particularly popular with Mallorcan chefs, and gives great flavour to any dish.
Where to eat in Mallorca
Throughout Mallorca, there's an abundance of sophisticated restaurants and local gems that serve the most inventive tapas alongside tasting menus inspired by the flavours of the island. For a truly memorable experience book ahead to secure a table at two Michelin-starred restaurant Zaranda. Headed up by chef Fernando P Arellano, dishes focus on local flavours and look like mini works of art. Elsewhere in Palma, Restaurant Urbà has views over the port making this rooftop dining space the best place to sample Mallorca cuisine with a twist. Urbà's tasting menu features oysters with red vermouth foam, incredible spinach croquettes with curry cream, green tomato gazpacho with cockles, and delightful coconut-fragranced scallops. Desserts are equally moreish though with rice pudding being the unexpected star of the show. There's also a good selection of cocktails, while staff are thoughtful and friendly.
Outside of the city, chefs Jhonatan Maldonado and David Moreno head up the kitchens at Fontsanta Hotel and Hotel Can Simoneta respectively, both masters of their craft they've created some of the tastiest dishes in the Balearics with dishes like turbot with green huachinago and milk-fed goat on the menu. While The Lodge Mallorca is a cinematic experience, to say the least. After being let into the hotel's grounds through wrought iron automatic gates, the drive up to The Lodge is as impressive as the hotel itself, passing a Jeff Koons-esque sculpture and field upon field of baa-ing sheep. The menu at The Lodge focuses on simple ingredients and simple cooking methods with the restaurant's chef Ramón Freixa focusing on local flavours. Aesthetically the restaurant impresses with terracotta tones and wicker detailing, while menu highlights include suckling pig, Soller red prawns, local seabass, and a very novel way of presenting sobrasada, Mallorca's cured sausage.
Where to stay in Mallorca
Forget all-inclusive resorts and soulless hotels, Mallorca overflows with unique boutique hotels where design and intimacy are paramount. Unassuming from the outside, Can Bordoy Grand House & Garden is a luxurious place that has everything to make a stay on the island total heaven, including two pools (one heated), a relaxing spa, and a stunning hidden garden in the centre of the city. Rooms are truly impressive with the hotel's 24 suites containing neat touches like fresh flowers, TVs hidden in gilded mirrors, retro drinks cabinets - where drinks and snacks are complimentary - as well as Diptyque products alongside handmade bath salts that provide the perfect tonic after a day of sightseeing. Should Can Bordoy be fully booked for your adventure, other standout hotels with stunning suites include Palacio Can Marqués, Convent de la Missió, and Carossa Hotel & Spa.
Sign up to our free daily email for the latest royal and entertainment news, interesting opinion, expert advice on styling and beauty trends, and no-nonsense guides to the health and wellness questions you want answered.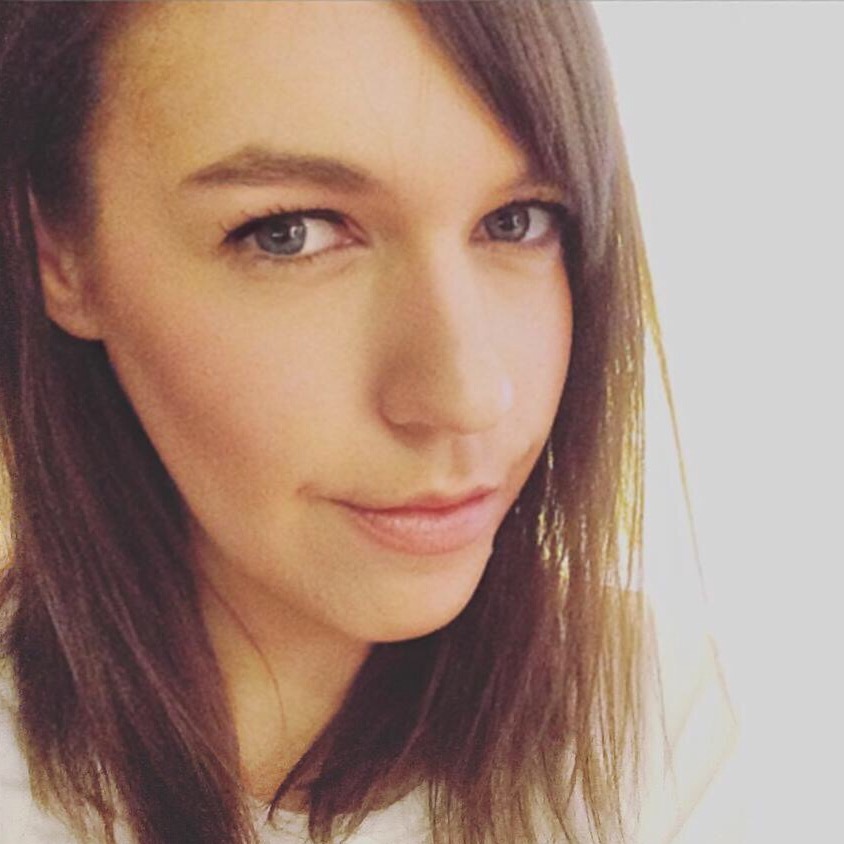 Lydia is a travel writer and editor, based mostly in London. Her work has been published in print and online for the likes of Harper's Bazaar UK, ELLE UK, Marie Claire US, Condé Nast Traveller Middle East, Town&Country, BBC Good Food, Oh magazine, MailOnline, and woman&home.