The best places to be a woman around the world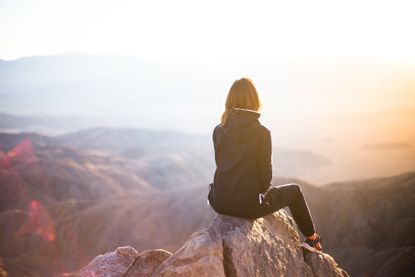 (Image credit: Wo)
Apartment rental company Nestpick have compiled the Women's Liveability Index, revealing the best places in the world for women to live.
The battle for gender equality has been more successful in some nations than others, but which countries are the best?
Nestpick (opens in new tab) have explored factors such as the gender pay gap, period poverty and the number of female entrepreneurs in 100 destinations around the world to find the best places to live as a woman.
If you're thinking about booking a trip and want to travel somewhere with excellent equal rights for women and men, these are the top five places to go.
1. Norway
With almost two years maternity leave offered to women, Norway is by far the best place to live for us ladies. Travelling here is sublime - expect stunning fjords, majestic mountains and quirky, creative cities where hygge abounds.
Book it: we recommend Riviera Travel's 8-day escorted Norway tour from £1,199 (opens in new tab)
2. Sweden
Scandi countries feature heavily on this list, and Sweden is in second place with a total score of 8.4 out of 10 for female's quality of life. Come here for holidays if you're keen on style - capital Stockholm is famously cool - and great bakes. The Swedish tradition of fika (mid-afternoon coffee and cake) is one of our favourite things about the small but spectacular country.
More like this: The incredible destinations where 5-star rooms cost less than £60 a night (opens in new tab)
3. Canada
This vast nation is a brilliant place to live as a woman - of all 100 places, Canada scored as the safest. It was also the only non-European country in the top 10. Its travel credentials are pretty great too - expect amazing wineries and vineyards in the Okanagan, stunning national parks in the Rocky Mountains and cosmopolitan cities like Toronto, Ottawa and Vancouver.
Book it: we love this incredible trip with Riviera Travel (opens in new tab) taking in Canada's Rocky Mountaineer train
4. Finland
Finland was one of the earliest countries to give women the vote in the 1900s, and it's still a great place to be a woman today. Travel-wise, expect beautiful, pristine forests and gorgeous lakes. Saunas are a big thing here - many houses have their own and some hotel rooms even come equipped with them - so if you're after a relaxing break among beautiful nature, Finland is the place to go.
More like this: The best spa hotels in England (opens in new tab)
5. Iceland
Northern Europe really is a hotspot for living well as a woman. Iceland makes number five in this list, thanks to its high population of female entrepreneurs. It's a spectacular destination for visitors too - geothermal activity all over the country means reams of hot springs and lagoons for bathing in, and the volcanic nature of the island makes it a stunning place to explore by car.
Book it: We recommend the 5-day escorted Iceland tour with Riviera Travel from £999 (opens in new tab)
Lottie is an NCTJ-trained journalist, an experienced travel writer and an expert in creating compelling digital content.
Lottie has been in the travel writing business for nearly a decade and has writing and photography bylines at The Telegraph, The Times, The Independent, the i and National Geographic Traveller. She's done broadcast work for BBC Radio 4 and have contributed to a number of guidebooks and coffee table titles during her career.