Dream job alert! Become a spa reviewer this summer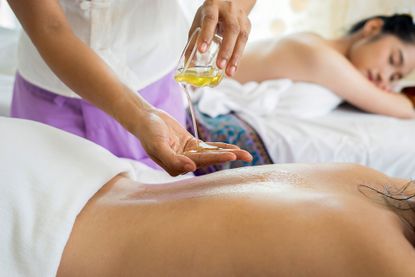 Forget a retirement – the world's best job has just opened up. It'll be hard work, but someone's got to do it...
SpaSeekers are recruiting an official 'spa-ologist' this summer to help test out some of the country's best spas – a highly desired but incredibly difficult job indeed.
The spa tester will be required to sit back and relax in saunas, hot tubs and on massage tables in four different spas across the UK. They'll have to swim in infinity pools, eat light lunches in fluffy white gowns, and test out all the facials and pedicures available – and they'll get paid £500 for the privilege.
More like this: The best spa hotels in England
Perfect for any retirees who have plenty of time to dedicate to this important task, if you're the successful applicant, you'll even be allowed to take a friend. So get your swimsuits and slippers ready – this is an opportunity you won't want to pass up!
More like this: The best spa hotels in Scotland
In order to apply, you have to share a holiday snap of you 'living your best life' with SpaSeekers on social media, either via Facebook, Instagram or Twitter using the hashtag #dreamsummerjob. Find out more here.
Lottie is an NCTJ-trained journalist, an experienced travel writer and an expert in creating compelling digital content.
Lottie has been in the travel writing business for nearly a decade and has writing and photography bylines at The Telegraph, The Times, The Independent, the i and National Geographic Traveller. She's done broadcast work for BBC Radio 4 and have contributed to a number of guidebooks and coffee table titles during her career.