W&H shopping edit: What to buy in October
There's a fresh cohort of new product launches across Fashion, Beauty, Wellness and Homes this month so the W&H shopping edit for October is dedicated to the latest and greatest...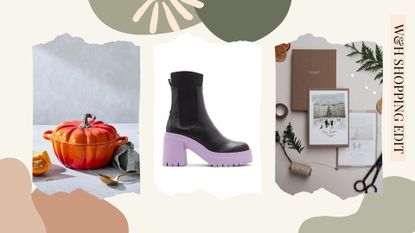 (Image credit: Future)
Welcome to the cosiest Shopping Edit of the year so far.
This month we're focussed on all things warming for the season ahead, whether that's sumptuously thick throws to add to your bed, hiking boots to keep your feet warm whilst out walking or seasonally appropriate stew pots to cook your favourite hot meals in.
We're also looking ahead to the festive season, as the best beauty advent calendars, Christmas pyjamas and charity cards have all started to hit the shops, and this is one season where it really does pay-off to plan ahead.
What to buy in October: The W&H shopping edit
Beauty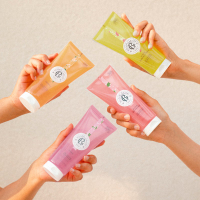 (opens in new tab)
1. Roger & Gallet Wellbeing Shower Gel
RRP: £9.50
Have you ever noticed how few lovely, mid-range body washes there are? The gap between soap and Aesop remains almost entirely unbridged by nice things to clean yourself with that aren't so precious you have to ban your other half from using them.
But wait, what's this? Roger & Gallet's new-look shower gel combines a generous sudsy lather, aspirational packaging, and all the fragrant heritage gorgeousness you'd expect from a French perfumery brand founded in 1862. Zippy yet creamy neroli is our favorite, but they all smell great and are very giftable.
---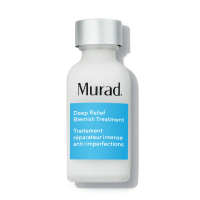 (opens in new tab)
2. Murad Deep Relief Blemish Relief Treatment
RRP: £40
Spots come in many forms, but we reckon the worst are those painful, enduring, subterranean lurkers. Short of a dermatology appointment and cortisone injection there's little to be done if one of those rotters settles in on your chin. Except maybe this, this really does help.
It helps internally, with 2% oil-clearing salicylic acid plus amino acids to take down swelling. It also creates an external polymer layer that smooths over the 3D bump effect, which in turn helps confidence-wise. Oh, and all of that helps make up for the fact that this particular spot type never even gives you the satisfaction of a good squeeze (oh come on, we all do it.)
---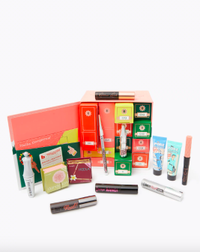 (opens in new tab)
3. Sincerely Yours Beauty Advent Calendar at M&S
RRP: £59.50
Sponsored
Benefit do one of the best beauty advent calendars every year and in 2022 the brand is bringing their calendar, most popular products and brand new beauty gift sets to M&S so you can shop from a store you truly trust.
M&S also currently have a great offer on Benefit products, giving away a free Pore minimizer product when you buy 2 selected Benefit Products online.
Fashion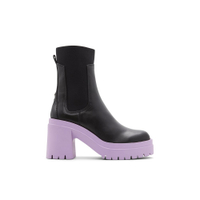 (opens in new tab)
1. Chelsea Boots
RRP: £120
Chelsea boots are hardly a new shoe trend (opens in new tab) as the timeless style returns year in, year out, but for 2022 this classic style has got a modern makeover. This year's autumn/winter shoe trends (opens in new tab) are all about platforms, high shine and practical fashion, something these 'Bigmood' boots by Aldo have in bucketloads.
Available in all black - for those wanting a safer yet stylish option than the bright purple option pictured - and also beige for an oh-so 2022 look.
---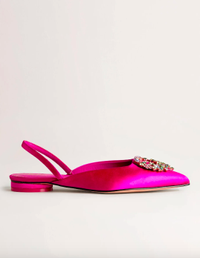 (opens in new tab)
2. Embellished Satin Slingbacks
RRP: £40
Sponsored
Stylish, statement flats are having a moment and is there any better time for flats to be in the spotlight than festive party season? No more aching feet at the work Christmas party or wishing you packed slippers for your big friendship reunion.
Pair these satin flats with your favourite Christmas party dress (opens in new tab) or a whole host of Christmas party outfit ideas (opens in new tab). Available in pink or black.
---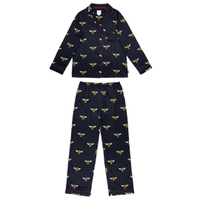 (opens in new tab)
3. Navy Bee Satin Button Up Long Pyjama Set
RRP: £50
October is the perfect time to update and refresh your pyjama drawer and if you're going to invest in some new nightwear it might as well as a set that's as cute as this one by Chelsea Peers.
A unisex style you could even get a set for your partner too - like an early pair of his and hers Christmas pyjamas (opens in new tab) without the extra dose of festive spirit.
---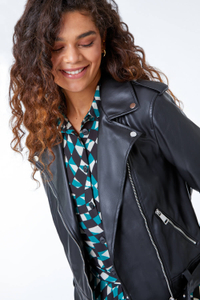 (opens in new tab)
4. Black Faux Leather Biker Jacket
RRP: £65
Sponsored
Embrace the changing seasons and dropping temperatures in style with this chic faux leather biker jacket.
Team with your favourite pair of jeans and a warm winter boot for an on-trend autumn look that you can wear at any time of day.
Lifestyle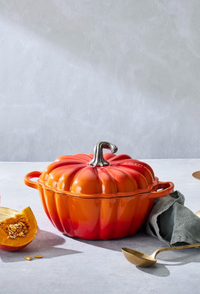 (opens in new tab)
1. Le Creuset Halloween collection
RRP: from £27
Tis the spooky season and in celebration Le Creuset has launched its limited Halloween Collection, consisting of pumpkin dishes, Halloween-inspired baking trays and, of course, the much sought-after pumpkin-shaped casserole dishes.
Grab yours before they're gone, because although this isn't a 'you have until midnight' wish, it is a collection that is only available for a limited time only.
---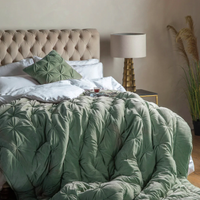 (opens in new tab)
2. Tilburg Cotton Blend Velvet Bedspread
RRP: £159.20
Sponsored
Just in time for the dropping temperatures La Redoute are offering up to 50% off bedding on their site, with great deals to be found on cosy blankets, warming sheets and colourful bed sets.
Stay warm under the covers with this velvet bedspread in the enduringly popular shade of sage green (opens in new tab).
---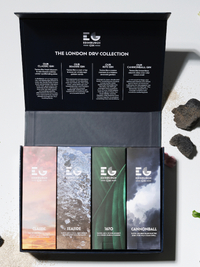 (opens in new tab)
3. Edinburgh Gin Discovery Pack
RRP: £45
With Christmas approaching faster than you think, we're constantly on the look out now for great Christmas gift ideas for her (opens in new tab), for him, colleagues, friends and everyone in between.
Enter Edinburgh Gin, who have launched a new 'Discovery Pack' that brings together all four of the brand's dry gins for the very first time. Inspired by its home city, the limited-edition pack has been specially designed as a collectors' item for gin-lovers and contains four unique 20cl bottles.
---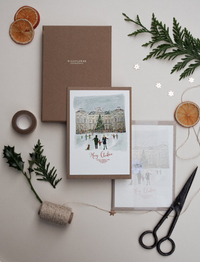 (opens in new tab)
4. New Christmas Collection Launch from Wildflower Illustration Co.
RRP: from £3.50
We don't mean to keep mentioning Christmas (which is now less than 80 days away by the way) but Cotswold based design studio Wildflower Illustration Co. have just launched their Christmas collection and as a small business, their gorgeous collection of sustainable hand illustrated cards, wrapping accessories, craft kits and gift packs will only be available as long as stocks last.
Plus, Wildflower are once again including a free card in every Christmas Card order this year, which they are encouraging customers to send to a care home resident (local contacts and addresses will be included), to help combat loneliness amongst the elderly population. Our order is in already.
---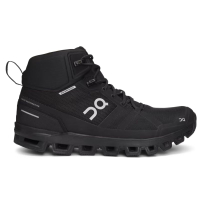 (opens in new tab)
5. On Running Cloudrock Waterproof Hiking Boots
RRP: £180
When it comes to the best waterproof hiking boots (opens in new tab), On Running's Cloudrock Waterproof hiking boots are ideal. They're 100% waterproof with zig-zag patterns and channels on the sole that offer amazing traction on the most slippery of walking routes. Available in multiple colors, they're the best way to ensure that the cold weather doesn't stop you this winter.
---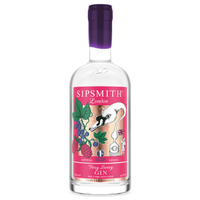 (opens in new tab)
6. Sipsmith Very Berry gin
RRP: £28.50
This month sees Sipsmith launch the fifth instalment in their limited edition Sipping Series. Handcrafted with delicious British berries layered on a classic base of Sipsmith London Dry Gin, this limited-edition gin perfectly captures the flavours and essence of the season with rich earthy pine, poached plums and roasted cherry, with fresh cranberry flavours.
Sipsmith Very Berry gin is expertly handcrafted, bursting with the flavours of juicy handpicked hedgerow fruits, making it their fruitiest (and arguably tastiest) gin yet.
---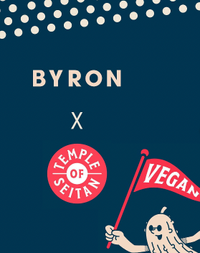 (opens in new tab)
7. Byron Burger x Temple of Seitan
Getting in there two months ahead of the curve (read: Veganuary) Byron Burger have formed an exclusive collaboration with cult fast food brand Temple of Seitan and created a new and varied vegan menu. Featuring everything from 'cheese' and 'bacon' burgers to vegan 'chicken wings' and mac 'n' cheese, the menu was everything you'd expect from Temple of Seitan, who have made it their mission to create exciting plant based options. We love that Byron is also now offering a great range of options for dedicated vegans, those dipping their toe into this way of life, or simply wanting to indulge on 'Meatless Monday'.
Digital Editor - Woman & Home
An internationally published digital journalist and editor who specialises in SEO strategy and content production, Rachael has worked as a writer and editor for both news and lifestyle websites in the UK and abroad.
Rachael's published work covers a broad spectrum of topics and she has written about everything from the future of sustainable travel, to the impact of the coronavirus pandemic on the world we live in, to the psychology of colour.