This company will pay you $10,000 to stick to your New Years resolution
We dare say that it has never been easier to stick to a plan—as long as it's a creative one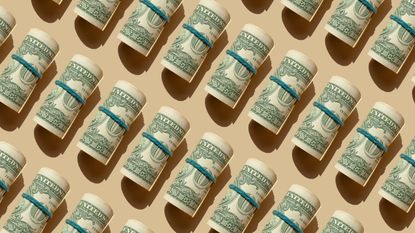 (Image credit: Getty Images)
Once again, it's time to come up with our New Year's resolutions but, this year, there's an incentive to actually stick by them—Noosa yogurt is offering five lucky people the chance to win $10,000 when coming up with "un-boring" promises that they actually plan on keeping.
"When it comes to New Year's resolutions and food, resolutions are often focused on less: less sugar, less fat, less calories…and less fun," the company writes on its website (opens in new tab). "This year, we want to challenge you to come up with resolutions that you can 100 percent keep."
Clearly, it's not just about maintaining your promises but about brainstorming some truly creative ones. Need some help? The Queen's moving New Year's message from last year might inspire you.
---
A few more details about the promotion—you can submit your un-boring resolution on the company's website between January 3, 2022 and January 19, 2022. The team at Noosa will then pick the five most creative entries and offer $10,000 to each one in the form of a check.
So, just this one time, forget about weight loss, alcohol, exercise and healthy eating and try to focus on the things that you really wish for yourself in 2022. Entries might include finally taking off on an incredible trip that you've been holding off on for quite some time or, perhaps, setting out to help others in need at least once a month for the year. Might we also suggest considering quitting your job to pursue a hobby full time (yes, that's a risky one!)?
Whatever your 2022 desire is, put it in writing. It might make you a few bucks!
You can also sign up for the company's New Year Un-Boring You newsletter right here. You'll get three inspirational emails for 2022, plus details regarding how to properly submit your resolutions for the new year. Bonus points: The first 500 people to sign up for the newsletter will receive a coupon for some free Noose yogurt.
What are you still waiting for? Spin those wheels and start thinking outside the box as the new year approaches.
Anna Rahmanan is a New York-based writer and editor who covers culture, entertainment, food, fashion and travel news. Anna's words have appeared on Time Out New York, the Huffington Post, Fortune, Forbes, Us Weekly, Bon Appetit and Brooklyn Magazine, among other outlets.