The New Sam Wanamaker Playhouse at Shakespeare's Globe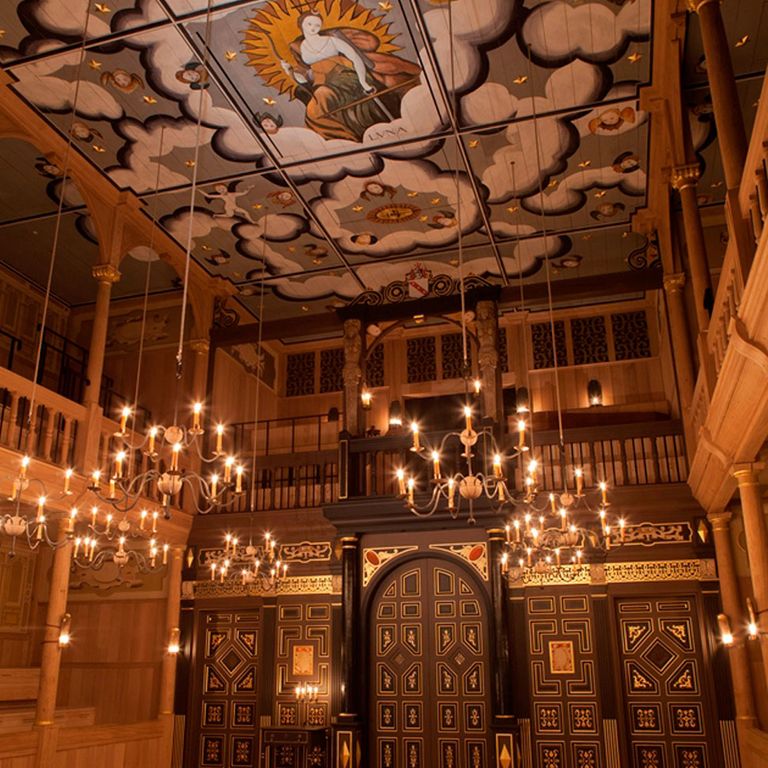 The famous Shakespeare's Globe on London's buzzing Southbank is the ultimate venue for outdoor theatre in the summer months and now, with the opening of a sister indoor theatre, visitors can experience atmospheric productions all year round.
The Sam Wanamaker Playhouse opened on 9 January with an inaugural performance of Duchess of Malfi starring fomer Bond Girl Gemma Arterton. The stunning, intimate space has been designed to replicate the indoor theatres of the early 17th century where John Webster's revenge plays, Shakespeare's romances and Ben Johnson's satirical comedies would have been performed in front of a small, discerning audience.
It was actress Zoe Wanamaker's father who originally came up with the plan for a pair of theatres - one outdoor, one indoor - to represent the theatrical landscape of late Elizabethan and Jacobean London. And while the first part of the plan - an outdoor amphitheatre seating more than1,500 people - came to fruition 1997 with the opening of Shakespeare's Globe, it is only now, fourteen years later, than his full vision has been realised.
But it was well worth the wait.
Based on drawings of a Jacobean theatre auditorium by a protege of Inigo Jones, the Sam Wanamaker playhouse has been constructed almost entirely in oak, seats just 340 people in a pit formation, and features beautiful green and gold paintwork.
It is also lit with hundreds of real candles just as it would have been in the 17th century. Not only will the flickering candlelight give theategoers an authentic Jacobean experience, it will also be an interesting experiment for the actors: "We are actually our own lighting technicians in a sense," said Gemma Arterton who is playing the Duchess. "We ourselves have candles in our hands."
"To play the Duchess of Malfi in a magical new theatre seemed an irresistible opportunity for me," she continued. "I am thrilled to be coming back to Shakespeare's Globe where I made my stage debut and I really look forward to the adventure of performing in such an intimate and wonderful space."
The Duchess of Malfi will run until 16 February. To book tickets or for information on future events, visit shakespearesglobe.com
Cover Image: Pete Le May
Duchess Of Malfi: Mark Doucet